Articles
Diary of a Social Venture Start-up: The Start-up Survival Kit
Everybody's got something that helps get them through the day: that first cup of coffee, a trip to the gym, a killer playlist....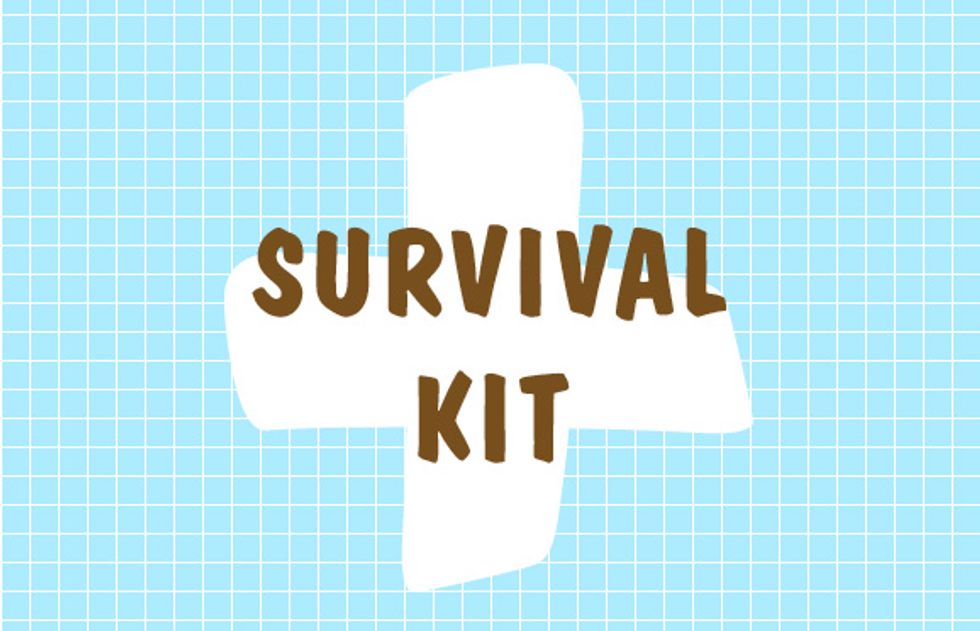 ---
Everybody's got something
that helps get them through the day: that first cup of coffee, a trip to the gym, a killer playlist. What about the things that keep us going at work? I asked some of my favorite entrepreneurs to name the one thing they couldn't work without-that makes their business and their life just a little bit easier. Here are their tips:
Mike Karnjanaprakorn – Co-founder, By/Association (and co-founder of All Day Buffet)
What his company does:
By/Association
is a private network for valuable introductions to remarkable people.He can't live without: Behance
Action Pads + Dot Grid Book
"It keeps me organized! There's nothing like putting pen to paper when everything around me is becoming more and more digitized."
Wesley Verhoeve – Owner, Family Records
What his company does:
Family Records
is a record label inside of an artist management and development company.He can't live without: Gmail"Gmail's different approach to email-with all the labels and additional functions from their labs-has made e-mail more fun, more productive, and more organized. And that's not even mentioning the calendar function, the chat feature, and more."
Spencer Fry – CEO, Carbonmade
What his company does:
Carbonmade
is the easiest way to display and manage your portfolio online.He can't live without:
TeuxDeux
"I could never find a simple enough to do list, so I stick to stickies plastered all over my desk and monitor. TeuxDeux came along a few months ago and its clean design won me over."
Danny Wen – Co-founder, Harvest
What his company does:
Harvest
is a simple time tracking and invoicing web application.He can't live without:
Dropbox
"Dropbox keeps my life in order. From sharing creative assets to personal documents, Dropbox makes it incredibly easy to keep my files in sync as I work on projects from my work or home computer."
Dave Radparvar – Co-founder, Holstee
What his company does:
Holstee
is an eco-friendly apparel company.He can't live without: Nikon D50, 50mm fixed lens"We like to document everything and share it with our community. This camera and fixed lens makes every photo look super professional."
Kat Popiel – Co-founder, Bodega
What her company does:
Bodega
is a collective of creative consultants supporting communities and brands through action-driven initiatives.She can't live without: Good old-fashioned pen and paper."I jot down my to-do list every day at the crack of dawn so I can actually make it all happen. Other times, when I need to work on bigger projects, I'll ambush the kitchen wall with over-sized poster paper, grab a Sharpie, then press "Go" on my pinball machine of ideas."
Notice any trends?
None of the items listed has to do with sales, or innovation, or tech wizardry. However, nearly all of them have to do with productivity. Behance Action Pads are designed to "make ideas happen," Dropbox allows you to work from anywhere, TeuxDeux is literally a to-do list (albeit one with a slick interface). By asking some of my favorite founders what they can't live without, one conclusion became abundantly clear: Sure, these folks all have great ideas-but a lot of people have great ideas. The people who are succeeding are those who've found ways, methods, and routines to help them get things done.
The Takeaway:
If you're building the start-up survival kit, it's not about getting the flashy new gadget and the killer office space, it's about finding tools to help you organize and be productive. So, put down that iPad, pick up a pen and paper, and get yourself in gear. And tell us: What makes your work life more productive?