Articles
DIY Venture Capitalists
Matt and Jessica Flannery are bankrolling the Third World - with your PayPal account.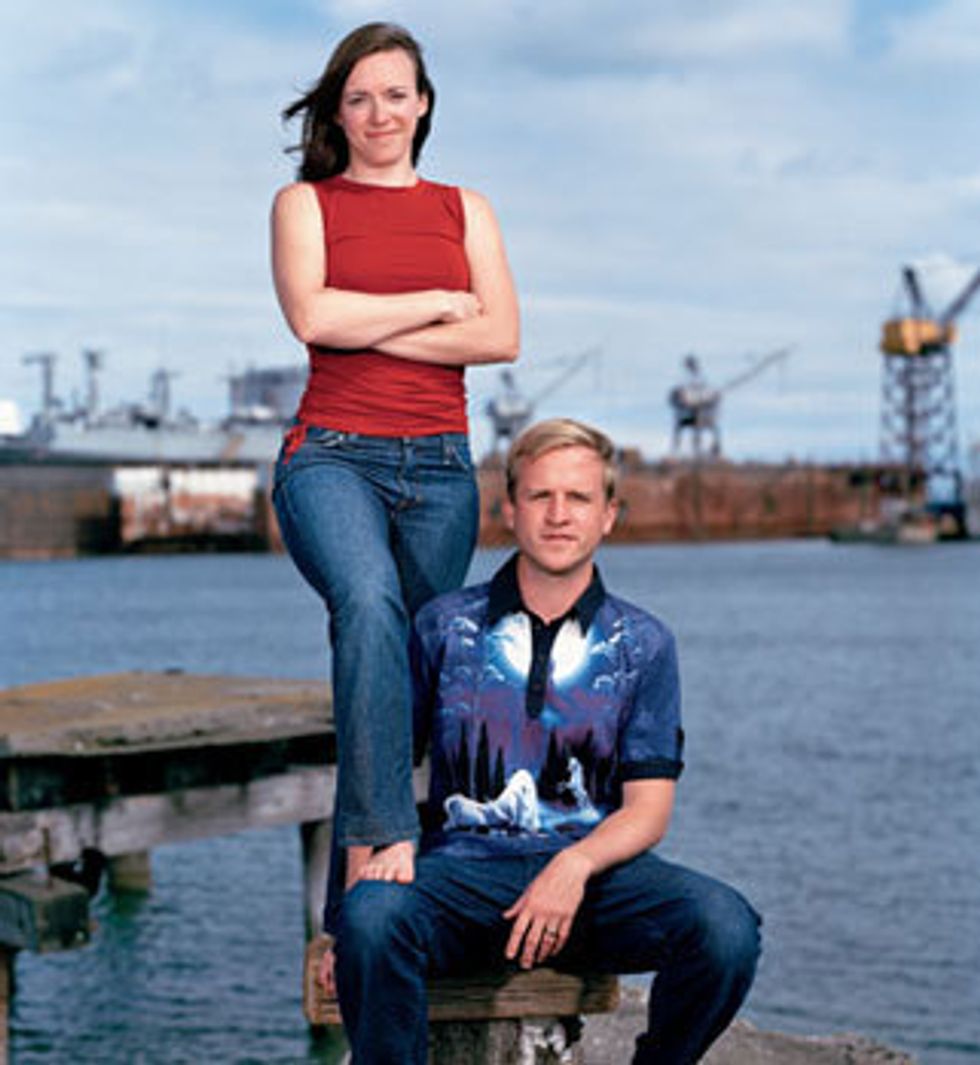 ---
Matt and Jessica Flannery are bankrolling the Third World-with your PayPal account.
Try connecting
two people from opposite sides of the planet-one hoping for a small cash infusion, and one looking to do something productive with their disposable income. Chances are, good things will happen. At least that's the premise of Kiva-a pioneer microfinance website that Matt and Jessica Flannery launched in 2005-and so far it's working.The first website to link average income lenders to specific business people in developing countries, Kiva makes it possible for anyone with a few extra bucks to help an impoverished stranger jumpstart their career. Would-be investors log on to Kiva, scan through profiles of low-income entrepreneurs-say, a man who wants to open a shoe shop in Honduras or a goat farmer in Uganda-and shell out as little as $25, via PayPal, to the recipient of their choice. While some of the loans accrue interest, most are simply paid back over the next year. Whether it's a loan or an investment, the money provided through Kiva is a vital influx of capital for fledgling businesses around the world.The idea for Kiva came to Matt and Jessica, 29 and 28, as they were traveling in East Africa several years ago. Jessica was working for a nonprofit, assessing the impact of small start-up businesses on rural communities. "Something so small as wanting to personally invest in them is what started Kiva," recalls Matt. After the couple returned home to Palo Alto, California, they spent more than a year researching and planning Kiva before the website went live in October, 2005. By the end of this year, the organization is set to raise $1 million from more than 10,000 lenders for entrepreneurs in 15 developing countries. "I'm doing something that my whole body and soul is behind," says Matt, who quit his job as a TiVo computer programmer a few months after Kiva launched. "I feel like my life is a lot more integrated.""We were going to do this anyway - no matter how many other people cared," Jessica adds. "But to see other people respond is just the most exciting and affirming thing."
TRY IT
Feap Pov lives in Cambodia. He needs a $500 loan to help his fox-selling business. Log on to Kiva now to help Feap out.
LEARN MORE
kiva.org