Articles
Does Our Education Prepare Us for Jobs We'll Hate?
Sir Ken Robinson, author of The Element: How Finding Your Passion Changes Everything, is one of the under the...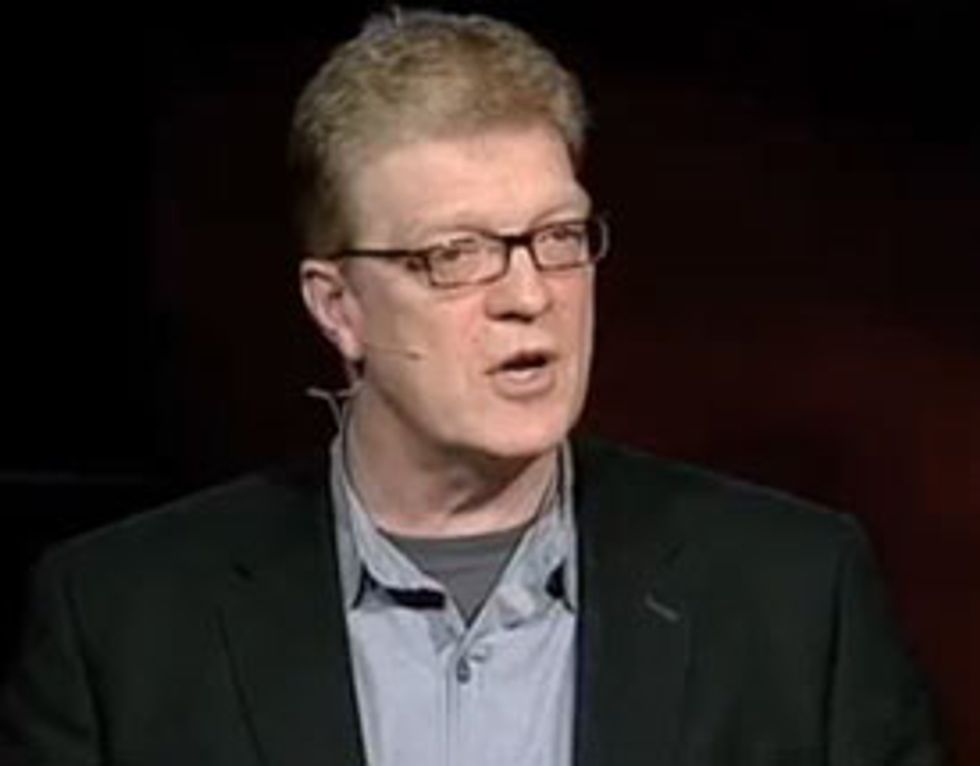 ---
Sir Ken Robinson
,
author of
The Element: How Finding Your Passion Changes Everything
, is one of the under the radar speakers who worked a lot of people into a tizzy at last week's
TED Conference
in Long Beach, California. The thrust of his talk: Our education systems are steering kids away from their passions by creating test-taking automatons who we think will become working stiffs rather than visionary thinkers, creators, or innovators.
CNN named him to its list of "
10 fascinating people you've never heard of
" who spoke at TED2010. (That's not totally true for all of you, as a discussion about Robinson and his ideas has
appeared in the comments on this site before
.) MediaPost name-dropped him as well, writing that he grimly concludes that most of us are being prepared to work
jobs that will give us no satisfaction
. Instead of catering to the talents of individual students who think differently, it forces everyone to live up to a cookie cutter standard.
I think he'd be pretty excited by the efforts of Austin, Texas-based designers who are trying to inject creativity back into the curriculum of local schools, which
Rob Stokes wrote about last month
.
I'm waiting with baited breath for the good folks at TED to post his talk from last week. Until then, this one from the 2006 conference, will fill the void.
[youtube]http://www.youtube.com/watch?v=iG9CE55wbtY