Articles
Eat on the Street, Jam with the Animals: Have a GOOD LA Weekend
There's so much to do this weekend that doesn't end in "-ageddon." Head to the Rose Bowl for street eats or party at the L.A. Zoo.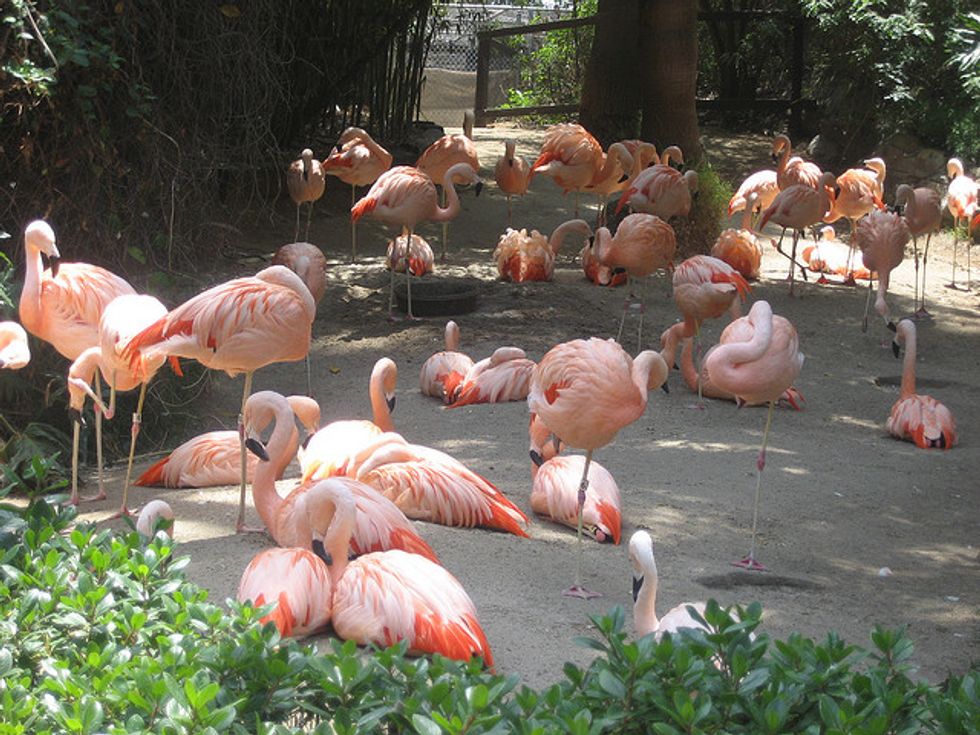 Who needs freeways, L.A.? You sure don't! We already gave you plenty of tips on what to do on this
special holiday weekend
, but here are a few more things happening around town, none of which end with "-ageddon." Got something fun and freeway-free we should cover? Drop us a line at la[at]goodinc[dot]com
Go to a Wild Concert at the L.A. Zoo: Hey, panda bears like Panda Bear, too! On Friday night, the Los Angeles Zoo stays open late to host a lineup of local bands including Abe Vigoda, Big Search, Hands, and HoneyHoney. Bring a picnic or buy from the zoo's concessionaires, and eat alongside the elephants. July 28 will see classic rock cover bands rocking the monkey cages. Friday, 6:00 to 9:00 p.m.
---
Feast on Street Food at the Rose Bowl: The LA Street Food Fest takes over the Rose Bowl with all you can eat from 65 participants ranging from traditional loncheros to gourmet trucks to local restauranteurs to a group of chefs traveling all the way from Baja. Still hungry? Hit up the ice cream social and tequila tasting tent. Free shuttles will ferry eaters from the Gold Line's Memorial Park station all day. Saturday, 2:00 to 9:00 p.m.
Eat Real in Culver City: Yes, there are two incredible food events happening in Los Angeles this weekend. Over in Culver City, the Eat Real Fest sets up shop outside Helms Bakery with a local food celebration. Among the vendors dispensing their artisanal edibles and craft beers, you can learn skills like cheesemaking and how to keep chickens, and even watch a live butchery contest. Ride your bike, the LACBC will valet it for you. Saturday, 10:30 a.m. to 9:00 p.m. and Sunday, 10:30 a.m. to 5:00 p.m.
Dine and Dance with dublab: This event isn't until next Tuesday, but we couldn't not include it—consider it the end of a long weekend. Our friends at dublab are holding a Creative Cultivation dinner to support their incredible music and culture programs, and they've tapped several of their favorite musicians to join. Lucky Dragons will deliver an interactive performance, Peanut Butter Wolf is spinning a live video DJ set, and we hear there's a special site-specific surprise by the delightful Devendra Banhart. Tuesday, 7:00 to 11:00 p.m.
Photo of flamingos at the L.A. Zoo via Flickr (cc) by mstickmanp
Live in Los Angeles?Join GOOD LA and you'll get one good L.A. story (like this one!) delivered to your inbox every day. And be sure to like GOOD LA on Facebook and follow us on Twitter.