Articles
Art Walk, Food Swap, River Ride: Have a GOOD LA Weekend
Walking art, swapping foods, and riding bikes up and down the river. Here are three ways to enjoy Los Angeles this weekend.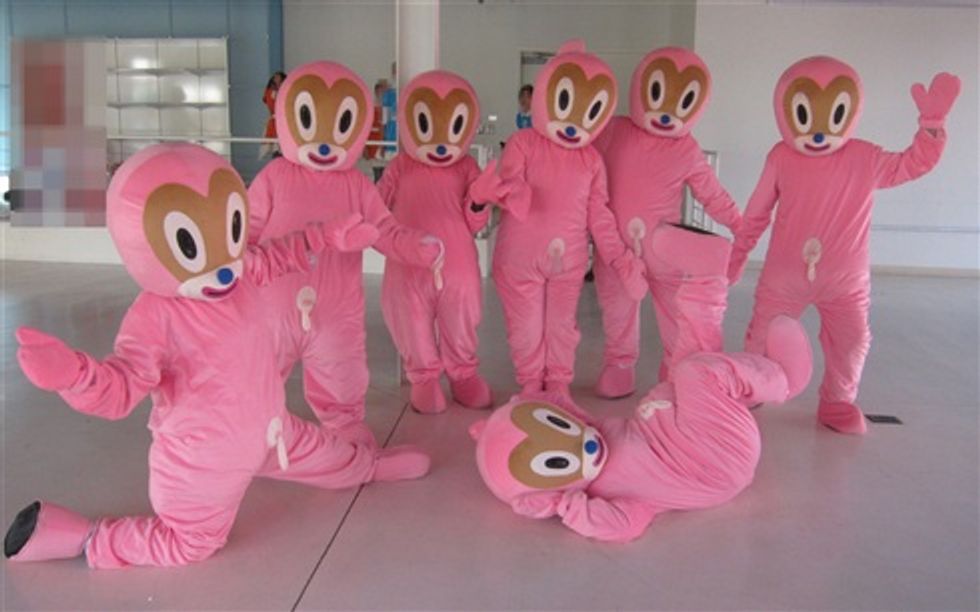 It's Thursday, it's a short week, it's a so-far-ungloomy June, what could be better? How about this: Friday is right around the corner, and we're back with more ideas for how to make this the very best Los Angeles weekend you've ever had. Or at least a really good one. If you've got something we should be covering, let us know at la[at]goodinc[dot]com
---
Walk Culver City's Unique Brand of Art: For the sixth year, one of L.A.'s most creative communities takes to the streets for Artwalk Culver City. Peek inside dozens of galleries and studios, stop by Graphaids to try your hand at making your own street art and graffiti, or snag a seat on the Father's Office patio for a craft beer. There will even be walking art: Gary Baseman's wide-eyed ChouChou characters (above) will be brought to life in a collaboration with the Culver City High School Academy for Visual and Performing Arts that starts at Helms Bakery promptly at 2:00 p.m. Saturday, 2:00 p.m. to 8:00 p.m.
Share Your Bounty in the Valley: The LA Food Swap launched earlier this year as a way for local bakers, growers, and makers to share everything from homemade pesto to hand-picked persimmons in a free, open market environment (you may have seen them as part of the community sharing center at our GOOD LA launch event). Swaps are now happening regularly all over the city, and new communities have planned upcoming events in Pasadena and Santa Monica. This weekend, the San Fernando Valley gets its first swap. RSVP to save a spot for your special spicy pickles. Sunday, 10:00 a.m. to 12:00 p.m.
Ride the Wild Los Angeles River: The Los Angeles County Bicycle Coalition sponsors its 11th Annual ride with six itineraries that will roll up and down the 50 miles of the Los Angeles River. Take a 15-mile family ride, embark upon a 75-mile journey to Long Beach and back, or go for the full century—that's 100 miles (which we're told in this case are fairly flat). Register ahead of time so you can save time on-site, then take advantage of food and live music up and down the river, no matter which way you pedal. Sunday, rides start as early as 7:30 a.m.
Live in Los Angeles? Sign up for our one-good-L.A.-thing-a-day email and become a member of GOOD LA. You can also follow GOOD LA on Facebook and Twitter.