Articles
Dance at the Bus Stop, Watch Fireworks at the Park: Have a GOOD LA Weekend
For this Independence Day weekend, what about a dance performance at a transit station? Wasabi-flavored desserts? Here's what's happening in L.A.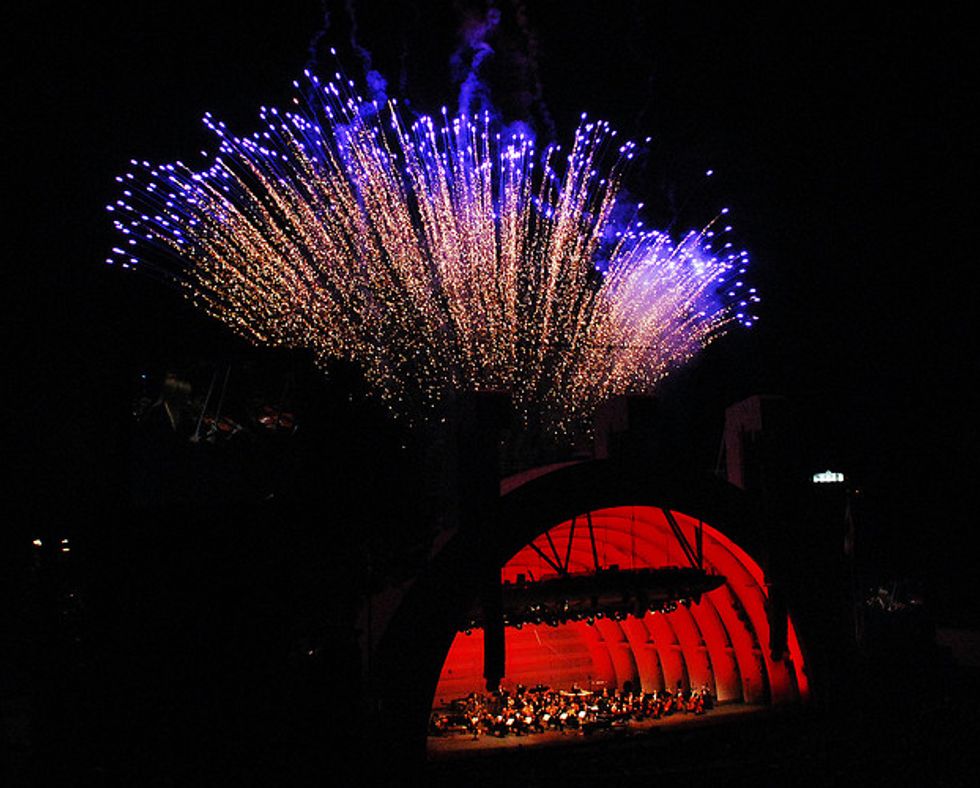 Sure, you've got plenty of pool parties, picnics, and barbecues lined up for the Fourth of July. But what about a dance performance at a transit center? How about a free wasabi-flavored dessert? We've scoured the Southland for the very best this long weekend has to offer. If you've got something we should cover, ping us at la[at]goodinc[dot]com
Taste a Tart That Looks Like Art: Yo Santosa, the branding guru behind Pinkberry's look, has teamed up with her pastry chef mom and fashion designer sister for früute, a new West Hollywood bakery serving stylish, delicious tarts. The sculptural, colorful desserts feature 18 radical flavors like wasabi, black pepper, matcha, and yuzu, and each tart is handcrafted with organic and natural ingredients. The grand opening this weekend features free samples, plus a chance to peek at früute's exquisite branding. Saturday, 5:00 to 7:00 p.m.
---
Catch a Performance at the FlyAway: Would you expect to find high culture at the bus stop? A new program supported by the Los Angeles Department of Cultural Affairs and Los Angeles World Airports hopes to bring free, live performances to public spaces—like the Van Nuys FlyAway Bus Terminal. This Saturday's performances feature themes of "arriving and departing" through dance, music, and projection, and hope to draw attention to public transit as well as this particular Metro service: a bus that takes passengers from Van Nuys to LAX direct for only $7. Saturday, 8:15 and 9:45 p.m.
See Shooting Stars All Over L.A.: Fireworks are, ahem, illegal in Los Angeles but there are dozens of legit shows all over the city. Here's the definitive list of where to find fireworks near you this weekend. The shows are as diverse as Los Angeles itself, from Pomona's Monster Truck rally at the Fairplex to "Americafest" at the Rose Bowl in Pasadena, to Long Beach's celebration on the Queen Mary. Tickets are still available for the Hollywood Bowl's three-day pyrotechnic stunner, which features headliners Hall & Oates on all three nights. Saturday, Sunday & Monday nights
Live in Los Angeles? Join GOOD LA and you'll get one good L.A. story (like this one!) in your mailbox each day. You can also follow GOOD LA on Facebook and Twitter.
Photo of the Hollywood Bowl via Flickr (cc) by esthereggy