Articles
Education: Morning Roundup, Spelling Bee Mania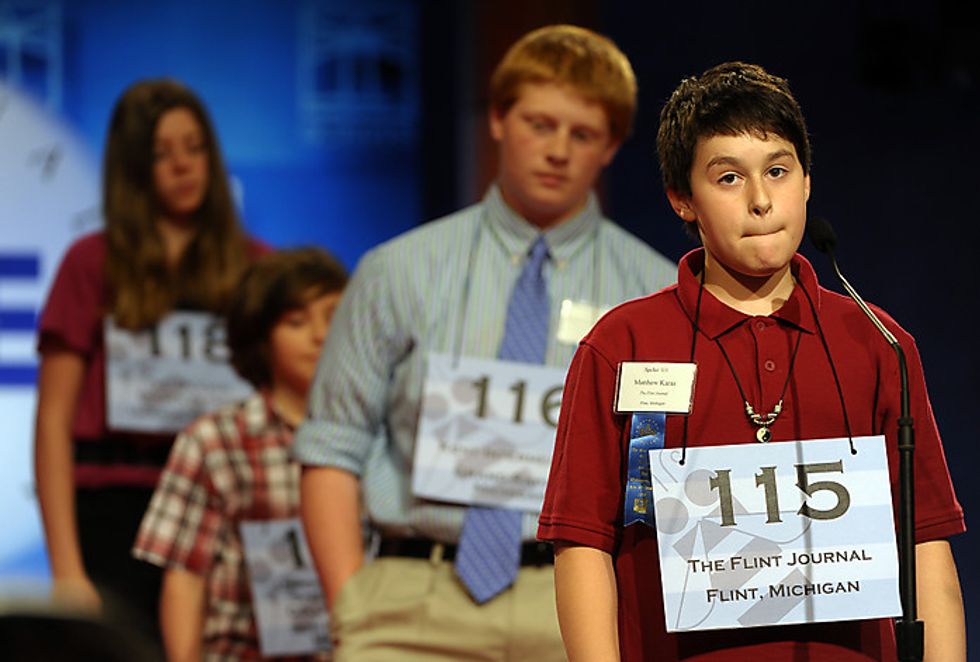 Morning Roundup:
From The Washington Post: 'Fustanella' is N.Va. teen's killer bee word
---
The national bee is a celebration of something so arguably nerdy that it has become cool. For several years, ESPN has broadcast the early rounds of competition with a level of dedication and seriousness usually reserved for football, and ABC has put the final round on its prime-time broadcast. Last year, the final round attracted an average of 6.1 million viewers.

\n
From The Washington Post: Education is a worthwhile federal investment
While the nation remains preoccupied by the drama of the oil leak in the Gulf of Mexico, which consumes an inordinate portion of time and attention in the media, a struggle of potentially greater consequence for most American families is taking place with far less publicity.

\n
From The New York Times: Facing Cuts in Federal Aid, For-Profit Colleges Are in a Fight
The U.S. will soon propose regulations that would cut off federal aid to for-profit colleges whose graduates cannot earn enough to repay their student loans.

\n
From The New York Times: Colleges Extend the Welcome Mat to Students' Pets
In an increasingly competitive recruiting market for top students, becoming pet-friendly is another way for a college to differentiate itself.

\n
Photo via.