Articles
Education: Morning Roundup, Standardized Test Overhaul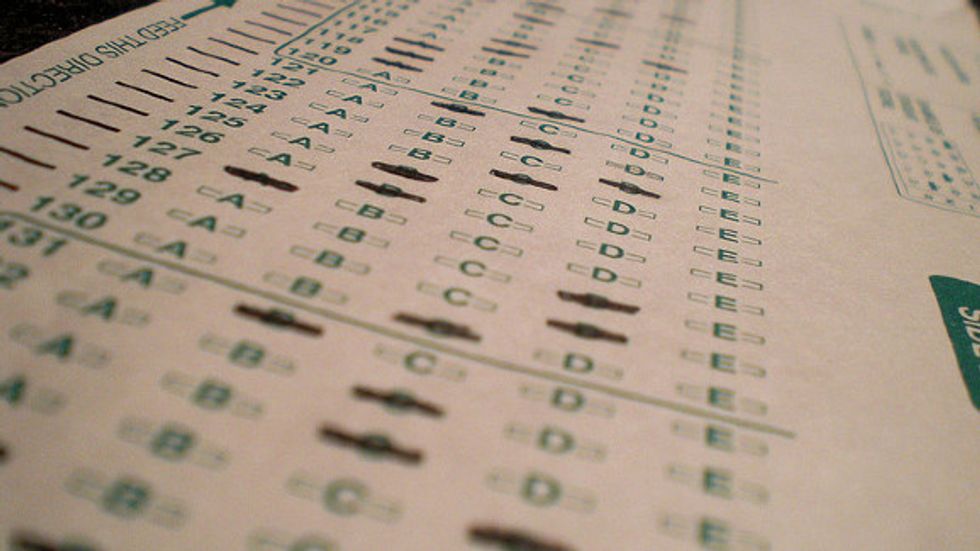 ---
Morning Roundup:
From The New York Times: U.S. Asks Educators to Reinvent Student Tests, and How They Are Given
Could the bubble be on the way out? In the near future, students may take their tests on computers.
From the Los Angeles Times: California to use new type of nationwide school tests
Through a federal grant, California will join 43 other states in replacing oft-maligned standardized exams.
From The Chronicle of Higher Education: Texas A&M System Will Rate Professors Based on Their Bottom-Line Value
Faculty members will be evaluated based on their salaries, how much research money they bring in, and how much money they generate from teaching
From The New York Times: Fewer Young Voters See Themselves as Democrats
Though many students are liberals on social issues, the economic reality of a weak job market has taken a toll on their loyalties.
Photo (CC) by Flickr user timlewisnm.