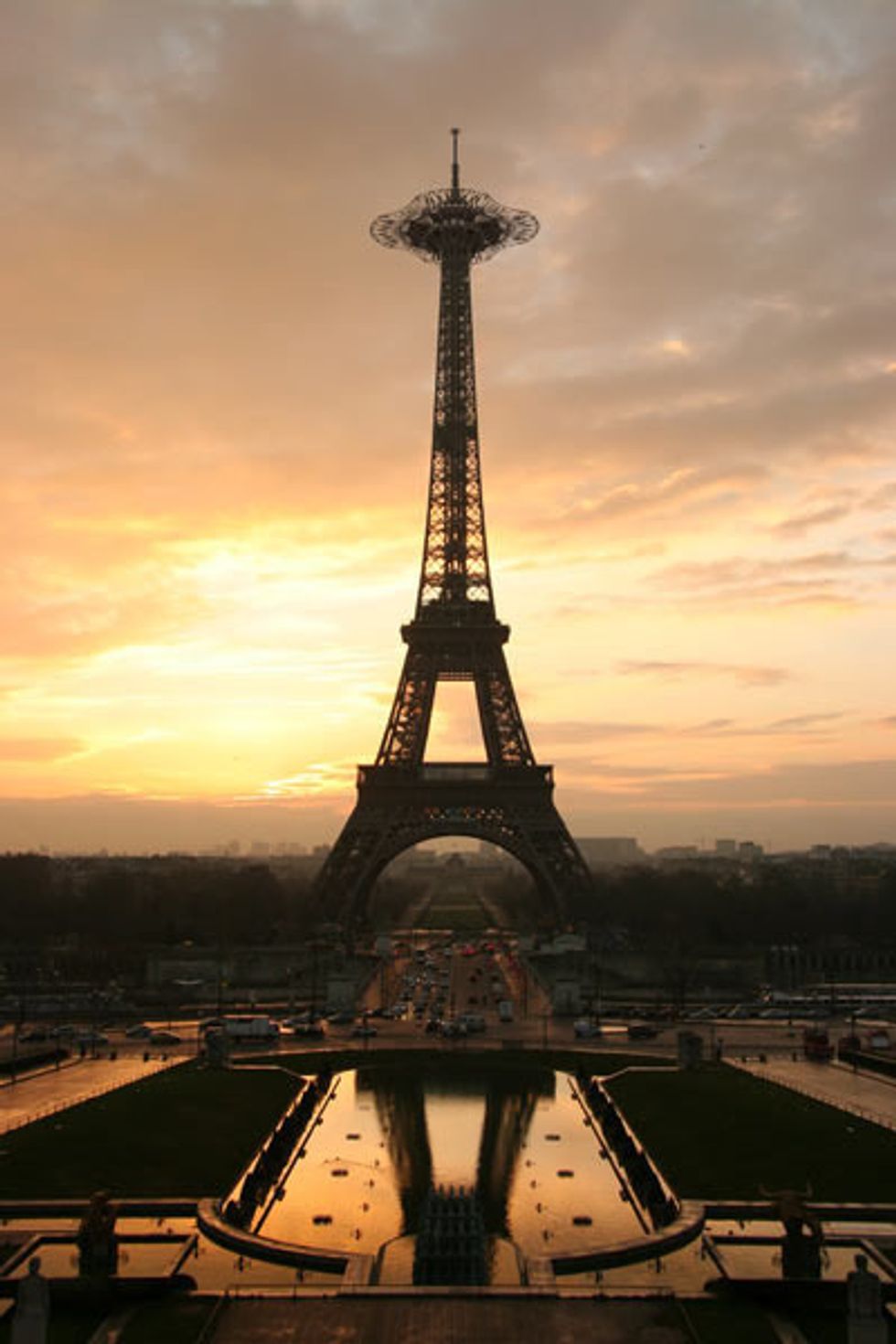 ---
Ever waited in the long lines at the base of the Eiffel Tower only to take the sluggish lift to then find a disappointingly small and overcrowded look-out deck at the top? Yeah, neither have we, though we trust that it happens a whole lot every day.
Which is why Paris-based Serero Architects' have provided the sort of ultimate design solution that our September/October 2007 issue lauded.
As part of an open contest celebrating the tower's 120th anniversary-in which contestants were asked to redesign any of the site's public reception and access areas-Serero's winning entry will graft a "high performance Kevlar" platform to the top floor plate without requiring additional modification to Gustave Eiffel's iconic 1,063-ft. structure. The temporary alteration will expand the usable floor area from approximately 3,000 sq. ft. to 6,200 sq. ft., providing space for more people and-you guessed it-shorter lines.
Via
Bustler
UPDATE:
Apparently this
isn't going to happen, actually
. The internet is a turbulent place.