Articles
Empowering Teens to Green the Food Desert
How students in Los Angeles are helping foment a healthy eating revolution in their own neighborhoods. This Thanksgiving, when...
How students in Los Angeles are helping foment a healthy eating revolution in their own neighborhoods.
This Thanksgiving
, when you dashed into your local convenience store Thursday morning to buy the inevitable forgotten ingredient in your annual feast, you probably wondered how you ever missed them before. The Great Wall of Doritos. The Leaning Tower of Snickers. The Mountain of Dew. My favorite is the Hostess Blockade, a hulking mass of Twinkies that stands at a 45-degree angle to the entrance of the convenience store on my corner, making my walk to anything else inside the store less than convenient. Sure, I live in a corner of Los Angeles with an artisanal cheese shop and there's farmers' market nearby once a week. But most of the stores-and many of the restaurants-in my neighborhood suffer from a severe lack of nutritional value. It's called a
food desert
.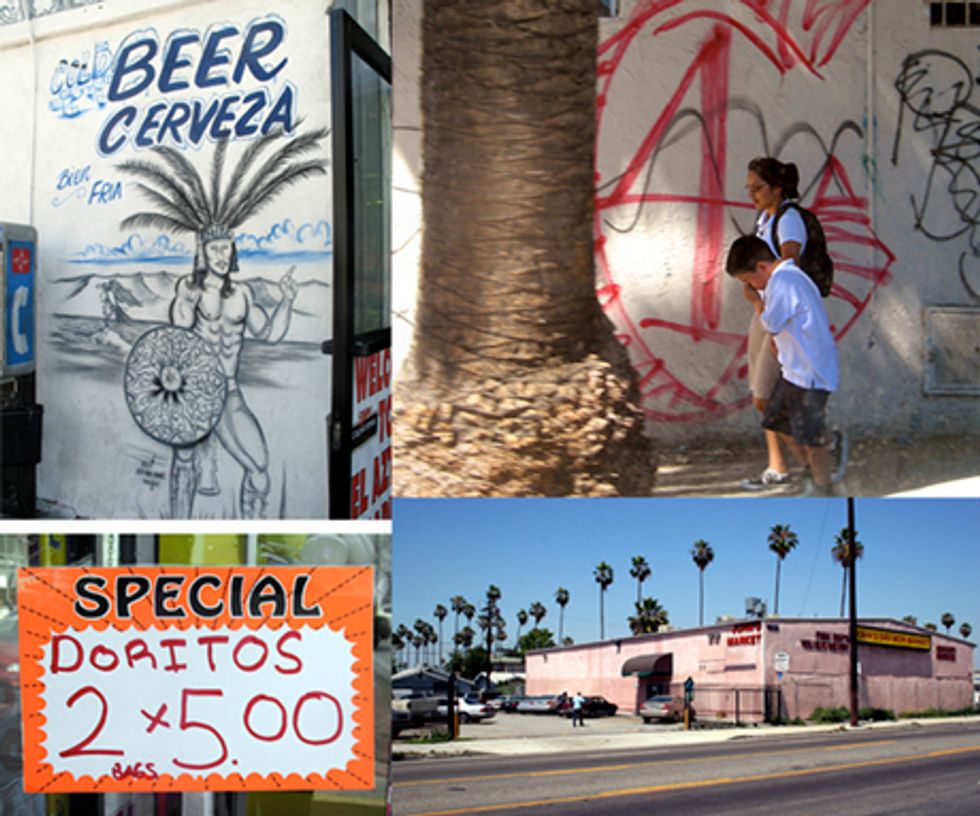 Food deserts are found throughout many urban areas (and even some rural places, too), bringing with them higher rates of obesity and diabetes, according to Mike Blockstein and Reanne Estrada, founders of the initiative
Market Makeovers
. For the last three years, Blockstein and Estrada have been working with communities in Los Angeles where, thanks to the help of some dedicated local schools, they've successfully converted several corner stores into healthy-food purveyors. And now, Market Makeovers is sharing the tricks of their trade, as it were: Last week, they launched a new
website
containing a fun, user-friendly toolkit with amazingly creative ways for teenagers to green the food deserts around them.
In 2006, the South Los Angeles
Healthy Eating Action Committee
(HEAC) approached Blockstein and Estrada's organization
Public Matters
, a California-based collective of artists, educators, and media professionals working on civic programs in neighborhoods, to create a video series for teens promoting the nutritional campaign
Where Do I Get My Five?
But with this wealth of educational and visual arts resources behind them, plus their existing relationships with government leaders, Blockstein and Estrada thought they could turn the project into a hands-on, community-building project for local students. "What we brought to it is a more direct, participatory form of engagement," says Estrada. "They have to understand how their neighborhood came to be a food desert, so they can have the power to see how they can shape their neighborhood in the future."
They reached out to the
Accelerated School
, a progressive institution in South L.A. With the help of a business adviser, students work directly with the store owners on physically configuring the store layout and signage, but also outreach and marketing in the community to find out what potential consumers want, and even some small business issues like consistent pricing. The issues with physical store design elements-like the Great Wall of Doritos-are often the results of age-old relationships. Companies often provide free shelving for their goods along with a contract, and a violation of that contract could mean a store owner loses out on discounts or volume pricing. Students have to find a solution that acknowledges and works within those challenges.
But the real reason why most stores steer clear of healthy foods is much simpler: It's not profitable to sell fruits and vegetables. "It's high risk," says Estrada. "These are more expensive products that don't stay fresh, so in many ways their skepticism is well-founded. It has to be more about the value that the store owners are providing, and the community has to step up and support the idea." The first store to be converted, the Coronado Market in South Los Angeles, happened to be owned by one of the student's godparents, so personal connections made it easier to approach the owner. But the response from the community has proved there's a business opportunity there. "He has seen the sales of the fruits and vegetables increase and heard the customers like it," says Blockstein. "He's actually going to open a second store and carry over these concepts into another place."
The
market redesigns
are just one component of a series of engagement tools that help bring attention to the food deserts using the media-savvy skills of the students.
Do You Mind Reading What You're Eating?
sends students into the grocery aisles to film each other reading the labels of their previously-favorite snacks. A game show
So You Think You Can Cook?
, pits students against each other in a
Jeopardy
-like setting for nutritional facts. These videos are passed around virally, and also screened at city council and community meetings in front of urban leaders and policymakers. "You see these light bulb moments that go on," says Blockstein, especially when they hand the students cameras and instruct them to create content that will be shown at public events. "That's a whole different educational approach. It turns them into leaders, and that's the goal here."
So far, Market Makeovers has only been part of a summer school program, but Blockstein and Estrada have seen the effects ripple into the students' everyday lives. Within their peer groups, these students become known as health experts. One student helped her mother lose 60 pounds by applying her knowledge to the way they prepared foods in their household. Another student joined the state's task force, and many students have headed to college with a new idea to major in science or nutrition.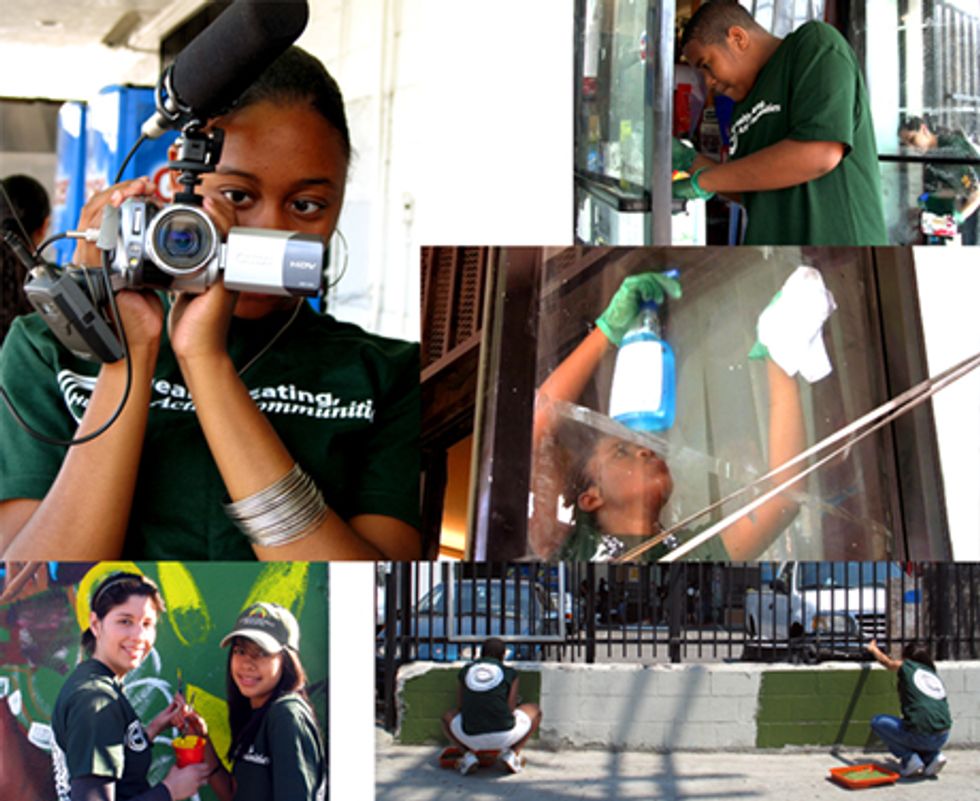 ---
Market Makeover has been riding a food desert-awareness wave in Los Angeles, where government-enforced policies like a fast food moratorium or ideas around taxing soft drinks have been gaining momentum. But Blockstein and Estrada want to show that those top-down ideas are not always the best solution for creating radical change-sometimes more effective, long-term transformation comes from this kind of grass-roots, creative work based within the community. "Everyone, regardless of how much money or where they live, should have access to quality healthy foods," says Estrada. "In my mind, the way to really get to that point is to have communities buy in to the fact that they have a seed of ownership and agency and they can take the lead in shaping their environments."