Articles
Extracurricular Activities: School Yourself (and Like It)
Interactive classes and creative workshops support unique communities and offer elements of surprise and fun—just what calculus was missing.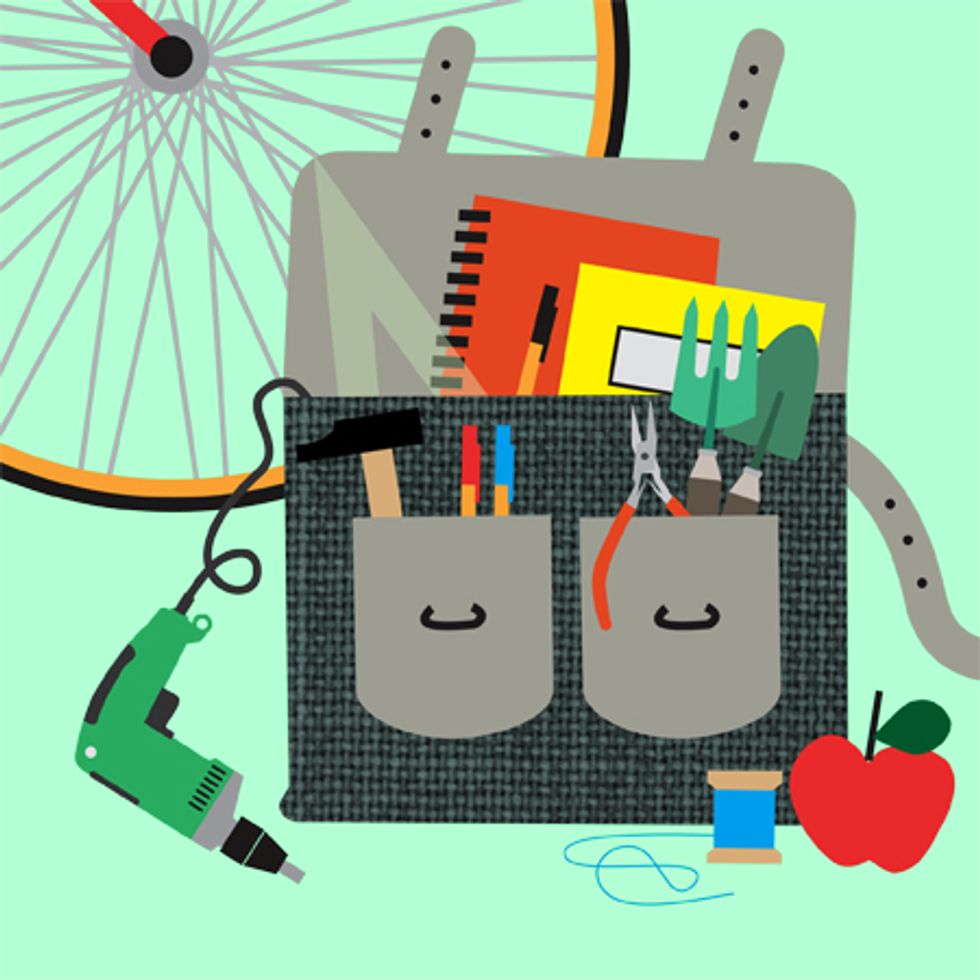 This post is in partnership with Pepsi Refresh Project

---
You may remember the experience of going to school like exercising, though maybe your brain felt more heavier than energized by the Krebs cycle and calculus problems. As a curious adult now unencumbered by standardized tests, you still want to learn, but this time, you'd prefer skills that are more applicable to your everyday life. Slake this thirst for knowledge by seeking out interactive, creative classes and workshops like the ones below. Not only will you be supporting unique communities, they offer elements of surprise and fun—just what calculus class was missing.
Find inspiration, get crafty, or start a business
There's something for everyone at DIY schools like Brooklyn Brainery and 3rd Ward in Brooklyn, New York, as well as Workshop in San Francisco. While the course menus at these schools share similarities, such as classes in crafts (bookbinding, sewing, or jewelry making) gardening, and home brewing beer, they each bring something unique to the table. The 20,000 square feet of warehouse space at 3rd Ward allows the DIY school to hold workshops that require a lot of space—a prized commodity in New York City—such as woodworking or welding. Plus, if you sign up to be a member, you're able to store your tools and projects there.
Across the country, Workshop began as an educational outpost of Indie Mart, which is a festival of arts, design, and music. The teachers share hands-on skills in a laid-back, social atmosphere. While their sewing and screen-printing classes regularly sell out, business classes for those who want to go from hobbyists to bona fide crafters are also popular, says David Knight, a co-founder of Workshop. "It's encouraging to see folks taking the business classes and then monetizing their craft to sell locally-made wares," Knight says.
The Brooklyn Brainery was started by J Soma and Jen Messier, two friends with a big penchant for knowledge that didn't cost a fortune. It offers a new roster of classes every month from sandal-making to how to keeping backyard chickens, but there's also classes for those that seek knowledge for knowledge's sake. "The academic classes, like our Living Philosophy class, have been surprisingly popular for the middle of August," Messier says. "It's nice to have classes like that as an anchor into the world if you're not familiar with it."
Rev up your verbal skills
At LifeLabs, another Brooklyn organization/research institute, the focus is on Life Studies, otherwise known as the useful stuff that you wish you could have learned in high school: how to get out of a speeding ticket, handle conflicts with ease, and look good dancing even if you have no rhythm. Each class is "a rowdy adventure where you roll up your sleeves and try things out yourself," says LeeAnn Renninger, Ph.D, a research psychologist with a specialty in communication studies. Renninger founded LifeLabs in New York after a building a popular lecture series in Vienna, Austria that taught subjects "in a way that the student felt like the class was an adventure." The classes follow a rule that every 10 minutes of teaching must include an experiment, thus delivering a multi-dimensional experience to help the learning stick.
Read more from the GOOD Guide to the School of Life here.