Articles
Facebook Tries Philanthropy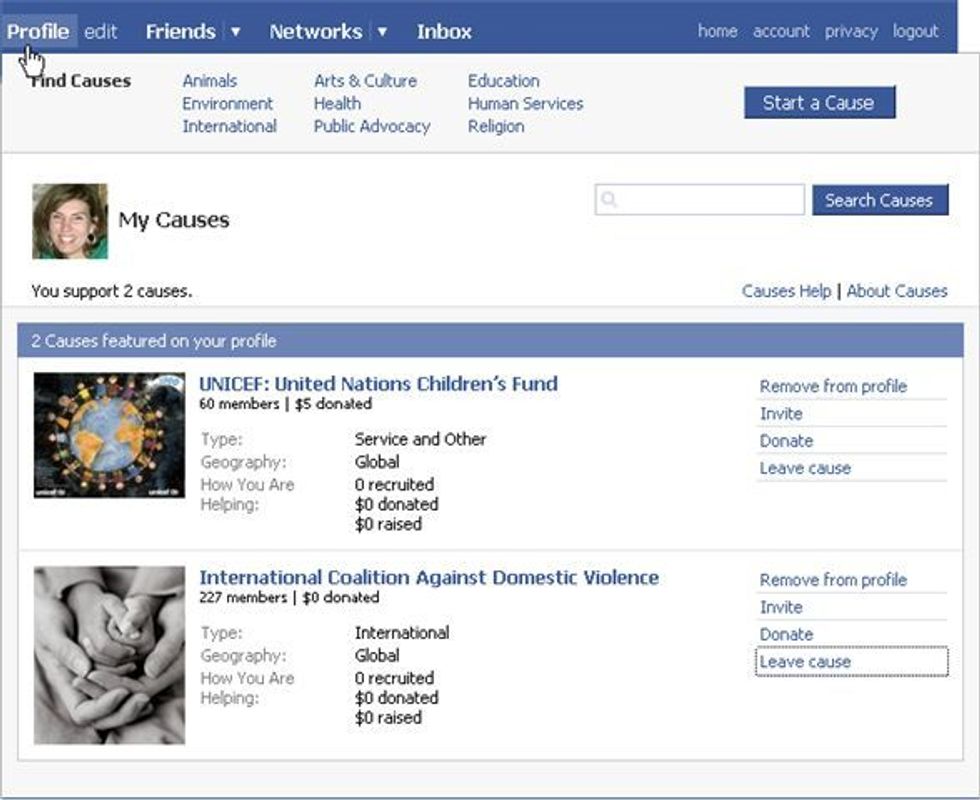 Facebook, the endlessly snowballing social-networking website (but you knew that), has a "Causes" application, which allows people to donate cash to a charity through their Facebook profiles.
---
Newsweek's written about how the small dollar amounts, instant credit with your friends, and directed giving make Facebook's causes a breakthrough innovation in philanthropy.
But Lucy Bernholz points out that there are a few worrisome problems.
We're glad Facebook is getting into philanthropy. And we're glad there are people like Lucy around to help everyone think about how it could be done better.
Cheers all around.