Articles
When's the last time you went 24 hours without spending a dime? Good luck.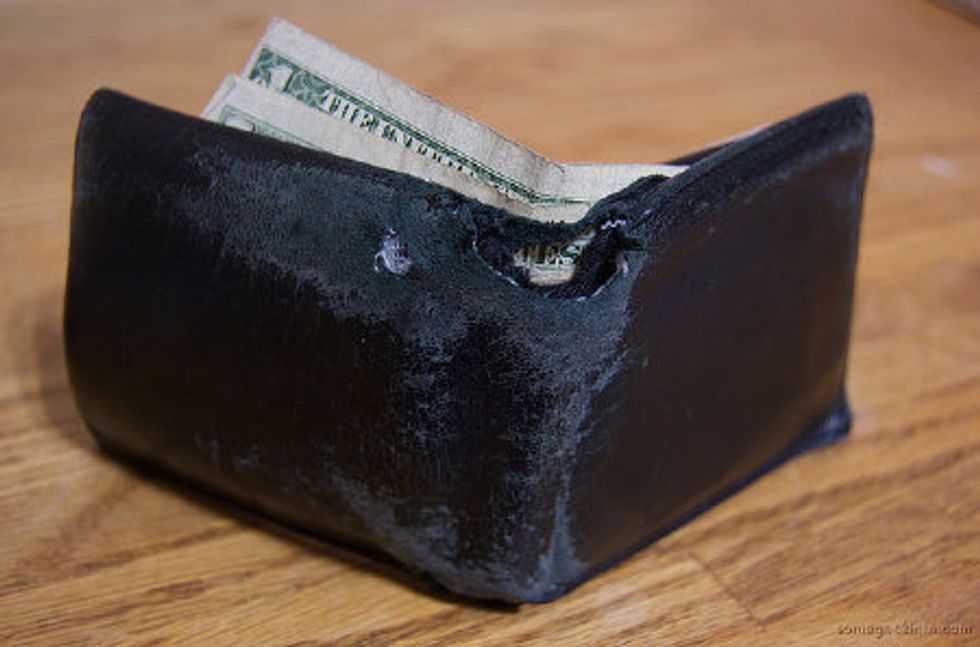 ---
\n
Things are easier said than done, or so the old adage goes, and we couldn't agree more. That's why we do
The GOOD 30-Day Challenge
(
#30DaysofGOOD
), a monthly attempt to live better. Our challenge for January? Financial Fitness.
Spend nothing today.
Today we challenge you to spend nothing. That's right, you might as well leave your wallet by your bedside. Feel free to define spending nothing as you wish. For us, this means not buying anything new, but not giving up electricity, pre-purchased food, gas, and commodities.
Here are a few tips to help you get through the day.
\n
Fill your day with free activities. If you're working, this shouldn't be too hard. Otherwise, try going for a walk or hike, read, listen to music, take a run, clean your house, watch that film you've had sitting around, hang out with a friend. Or have sex—last time I checked, that was still free.
Don't starve; cook! A great way to save on those restaurant bills is to prepare your own meals. Hopefully you have some fresh ingredients in your kitchen waiting to be chopped, julienned, tossed, stir-fried, pan-fried, roasted, marinated, or flipped.
Avoids bars. Chances are you will spend money.
\n
If you make it to the end of the day without spending a cent, give yourself a (free) pat of the back.
Come back tomorrow for the next task in our financial fitness challenge.
Propose an idea here for a project or workshop that promotes financial fitness in your community. The top-voted idea will win $500 to implement the project.
Photo via (cc) Flickr user somegeekintn