Articles
You wallet should feel like a feather.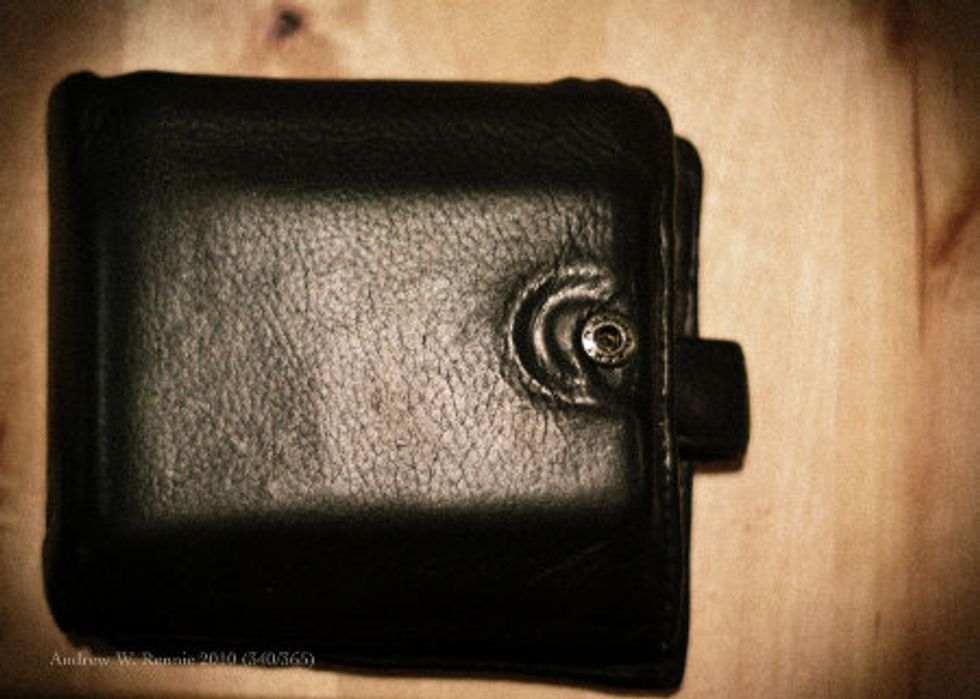 ---
\n
Things are easier said than done, or so the old adage goes, and we couldn't agree more. That's why we do
The GOOD 30-Day Challenge
(
#30DaysofGOOD
), a monthly attempt to live better. Our challenge for January? Financial fitness.
Go out with only the cash you want to spend.
Here's a bulletproof plan. I know this because I use it all the time.
\n
Decide what you're planning to spend money on today. Food? Drinks? Transportation? Clothes?
Check in with your budget. Are you on track, overspending, or saving? Depending on your financial situation, take out the money you feel comfortable spending.
Hide, store, and lock the extra cash, credit cards, and debit cards. Your wallet should feel thin and light.
\n
It's easy to spend money when you're out with your friends. Taking out a certain quantity of money is a great way to make sure your staying within your budget. Give it a try. If the money isn't in your wallet, you're less likely to spend in.
Come back tomorrow for the next task in our financial fitness challenge.
Propose an idea here for a project or workshop that promotes financial fitness in your community. The top-voted idea will win $500 to implement the project.
Photo via (cc) Flickr user andrewrennie