Articles
Financial Fitness Task 23: Cash in Your Coins #30DaysofGOOD
You're leaving loose change everywhere!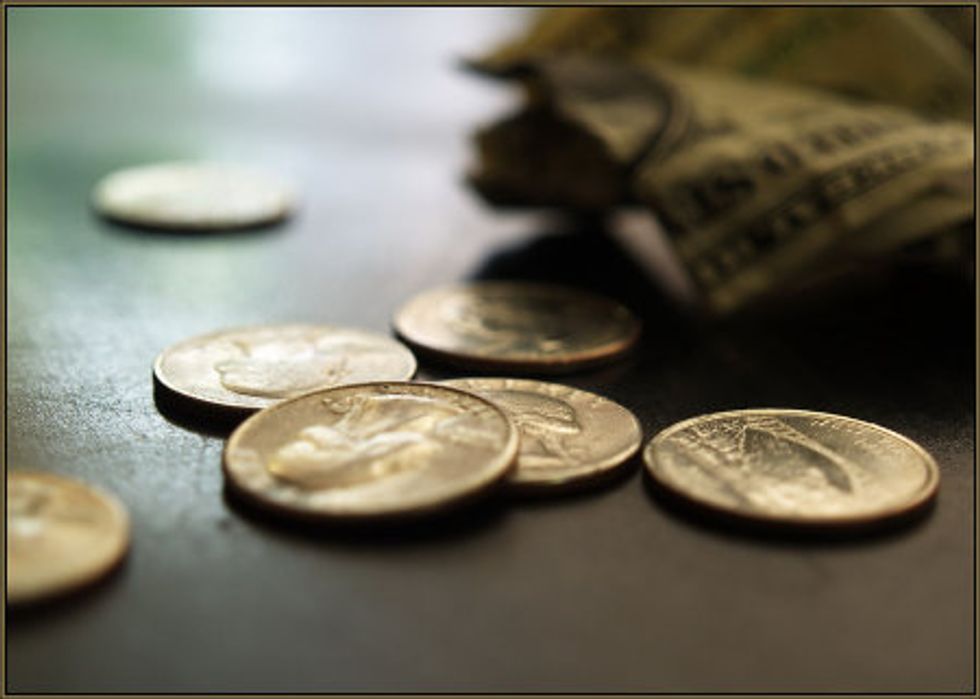 ---
\n
Things are easier said than done, or so the old adage goes, and we couldn't agree more. That's why we do
The GOOD 30-Day Challenge
(
#30DaysofGOOD
), a monthly attempt to live better. Our challenge for January? Financial fitness.
Cash in your coins.
They're in your car console. At the bottom of your purse. Scattered across the dresser. And yes, in the couch cushions. You're leaving loose change everywhere! The first step is to designate a place in your house where you drop off all of your coins—a dish, a jar, it doesn't really matter, but keep 'em all in one place. A couple of times a year, haul them to the bank or the nearest
CoinStar
, and treat yourself to something nice. Or something cheap. Point is, it'll be something you didn't have before you cashed in those coins.
Come back tomorrow for the next task in our financial fitness challenge.
\n
Vote
here
on your favorite financial fitness project. The submission with the most votes will win $500!\n