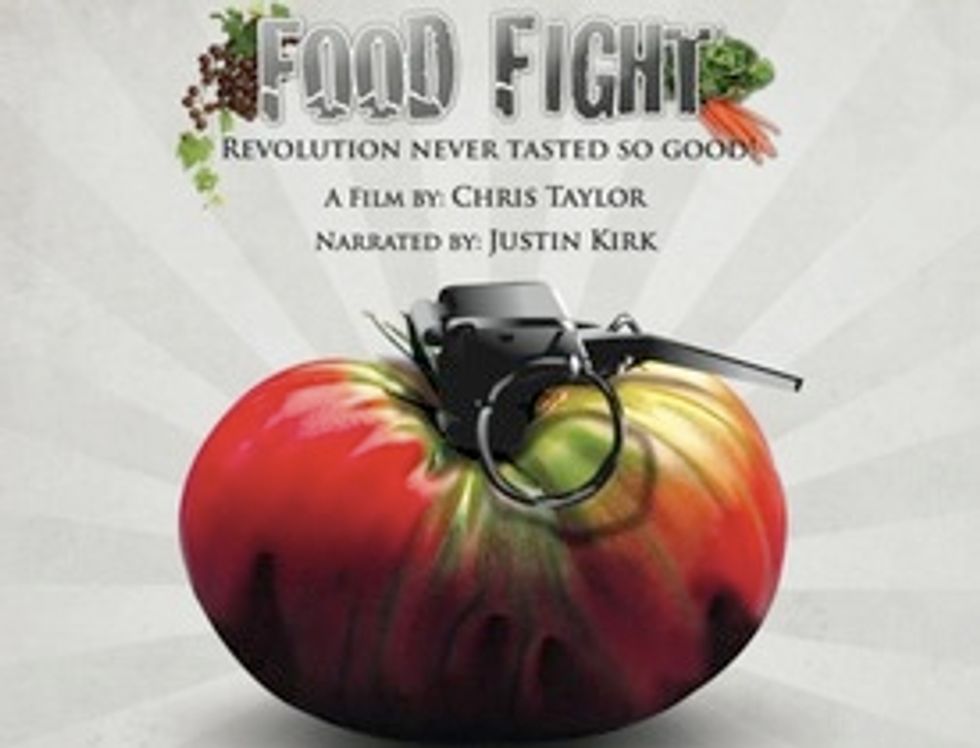 ---
If you haven't read Michael Pollan's
The Omnivore's Dilemma
, seeing the new documentary
Food Fight,
which features Pollan, along with Alice Waters and Wolfgang Puck, will catch you up on the problems caused by large-scale agribusiness, and the delicious solution. The trailer is
here
.
TreeHugger's review
suggests the movie might gloss over the practical problems facing the average time- and money-strapped American with a sort of let-them-eat-Chez-Panisse-carrot-cake elitism, but it looks informative nevertheless.If you're in Los Angeles, there's
a free screening
at Mann's Chinese Theater this Saturday.