Articles
Food Wars: Making Charity Delicious With DIY Cook-offs
How a local competition is restoring the tradition of good food and community. Is your rosemary and basil sourdough better than...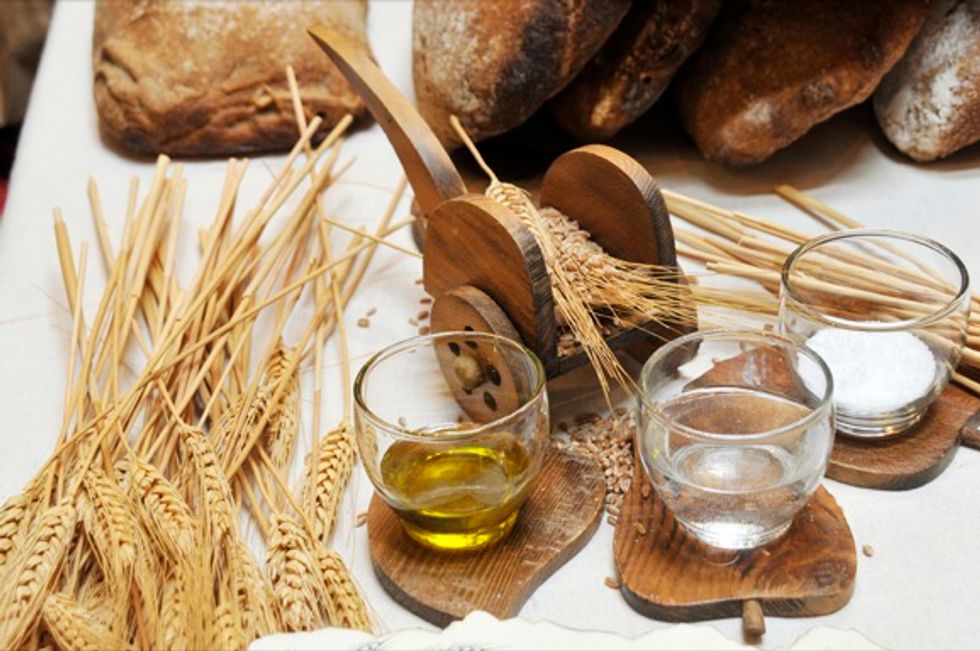 ---
How a local competition is restoring the tradition of good food and community.
Is your rosemary
and basil sourdough better than anything you've ever tasted at any bakery or restaurant? Do you think your secret family recipe is really the best in the city? Well, now you've got a chance to prove it and raise money for the needy at the same time. Enter SF Food Wars, a DIY cooking competition that encourages a return to the slower culinary traditions, of eating, cooking, sharing, and breaking bread around a communal table. The event is sort of a democratic amalgam of
Top Chef
and
Throwdown with Bobby Flay
; it operates as an ad hoc community cooking competition, pitting home cooks versus professional chefs and bakers. Each event boasts a different theme ranging from mac & cheese to cupcakes to artisinal breads and gives competitors and tasters alike the chance to sample the city's best loaf of bread or holiday side dish. Contestants enter their dishes and compete for bragging rights plus a generous variety of food-themed prizes, while eaters purchase tickets for a plateful of gourmet access. Bringing altruism to the competition, the proceeds benefit the local San Francisco Food Bank.While San Francisco's Food Wars sounds like a natural extension of the nation's growing food awareness movement, it's easy to forget that our culture of eating wasn't always so self-aware. Until recently, the twin engines of mass production and standardization have largely driven American food culture. Speed trumped flavor and quality was replaced with uniform cheapness. The act and pleasure of eating itself, something that had traditionally been a social experience, was reduced to the expediency of a fueling station, consumers filled-up on standardized units, flavors were manipulated by science and individuals were isolated from their neighbors in fast food drive-thrus. Our vehicles became mobile feeding troughs. As our culinary community faded, convenience became paramount. We found ourselves alone with a microwave and a frozen dinner, having forgotten how to cook, what to eat, when to eat it, and with whom to eat it.SF Food Wars is celebration of the shared act of eating. It is a rejection of isolated feeding. It is a refusal of mechanized and processed flavors. It harkens a return to the community table, where tastes were personal, recipes familial, and flavors a matter of local pride. It is a reminder of the regional, the small-batch, and the seasonal over the standardized.SF Food Wars launched its first sortie in San Francisco in August, 2009, a couple of years after Jeannie Choe, an industrial designer, design writer, and food enthusiast, moved from New York City to San Francisco. "I knew there was something missing here, in NYC there were a lot of these low-key, homespun little food cook-offs that I would hear about from friends, but I don't think they were quite this big. This is our fourth event, people are lining up out the door. Tickets are selling out in a matter of minutes. I feel really lucky that the community has been this supportive and has latched on so quickly."Could this work in other cities? Choe thinks so, "It's a food event, but it's also a socializing event, it's a networking event. There are people who love to cook all over. I've got inquires from as far away as London, people asking if they could do similar events, but city cultures differ, food cultures differ from city to city, even with the same formula, the event would be different and, more importantly, the event would be appropriate for that particular city. I don't see it as competition if other places do this; I see it as a larger celebration of good food and people getting together."That said, Choe isn't planning on taking Food Wars on the road, though she welcomes the initiative of other cities to create similar events. "When there is anything that involves making money, there is always a natural instinct to get bigger and make more, but I think that San Francisco is a place that understands contained capitalism, we donate a good portion of our proceeds, we limit our capacity, we don't run out of food, we don't create a huge stressful environment where attendees couldn't move around or taste everything. We could make more money if we did that, but then the event loses its fun. I hope that other people can pick up on it and be inspired by it and I hope other cities and communities try it out."Food Wars veteran contestant and current taster Maya Newhagen explained why she keeps coming back. "I love the community building aspect, local people coming together around local ingredients, there's an independent experience about it. This event honors a tradition of taking time to craft something special, it allows people with passions to put those passions on a stage for their community to take part in, share in, and hopefully appreciate."Ultimately, Choe thinks that Food Wars has been so popular because it allows urban dwellers an opportunity "to eat fresh, to experience a food culture unique to their city, and to try new things together." Creative cooking, eating well with neighbors and raising money for charity. Who ever said that war is not the answer?
Guest blogger Adam Starr is a freelance writer. He lives in San Francisco. Photos courtesy ofShing Wong
.