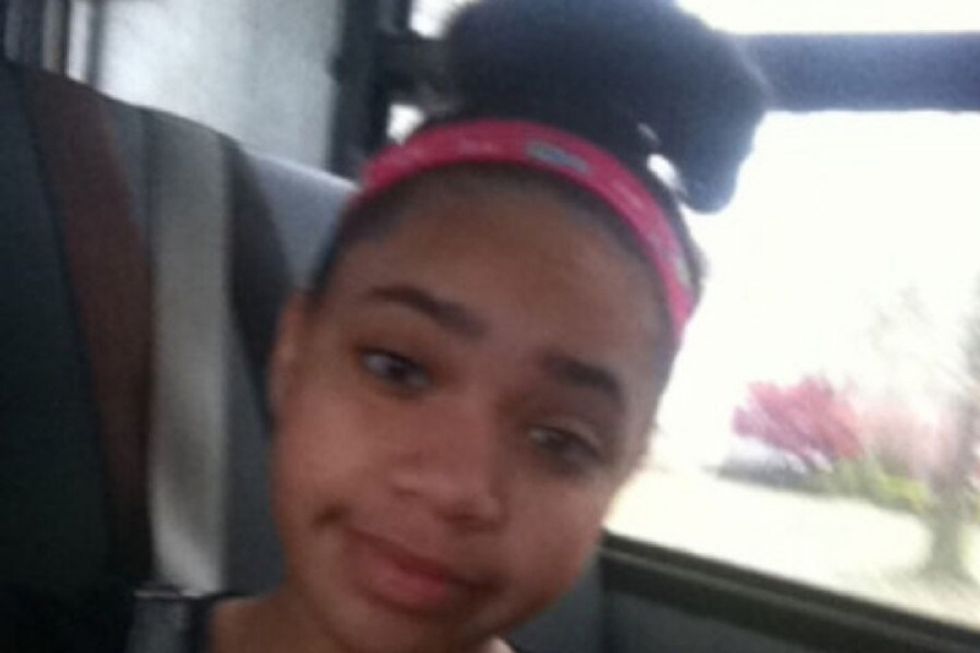 Image via GoFundMe
For nearly 300 days, 15-year-old Bresha Meadows has been behind bars awaiting trial for the alleged murder of her father, Jonathan Meadows, a man her lawyer and several other sources say was abusive and violent. This Monday, an Ohio judge will decide if Bresha can return home while she awaits trial, which is set to begin May 22.
---
In an interview with The New York Times on Thursday, Bresha's lawyer, Ian Friedman, said considering the trauma she's suffered both in jail and at home, no one should object to her receiving necessary mental health treatment. After revealing in a court hearing that she'd been diagnosed with PTSD, Friedman told The Times, "It does not make any sense to delay the help that we can get her."
It was The Huffington Post's coverage of the case that initially drew attention to Bresha's appalling treatment, with reporter Melissa Jeltsen writing in February, "Her incarceration has attracted national attention to the plight of women and children, particularly those who are black, who are trapped behind bars for what they say are acts of sheer survival." Last October, rallies were held across the country in protest of Bresha Meadows' treatment amid reports of Bresha being on suicide watch.
On Wednesday, sympathetic Twitter users rallied behind the hashtag #FreeBresha, calling for prosecutors to drop the charges against her.
Bresha's aunt, Martina Latessa, set up a GoFundMe account to help raise money for Bresha and her family's recovery and eventual relocation. The campaign has raised more than $100,000 since she started it last August. And an online petition demanding the Trumbull County Ohio Prosecutor's office drop all charges against Bresha Meadows has received nearly 30,000 signatures so far. If convicted, Bresha could stay imprisoned for another six years.