Articles
From a Freeway Off-Ramp to a Farm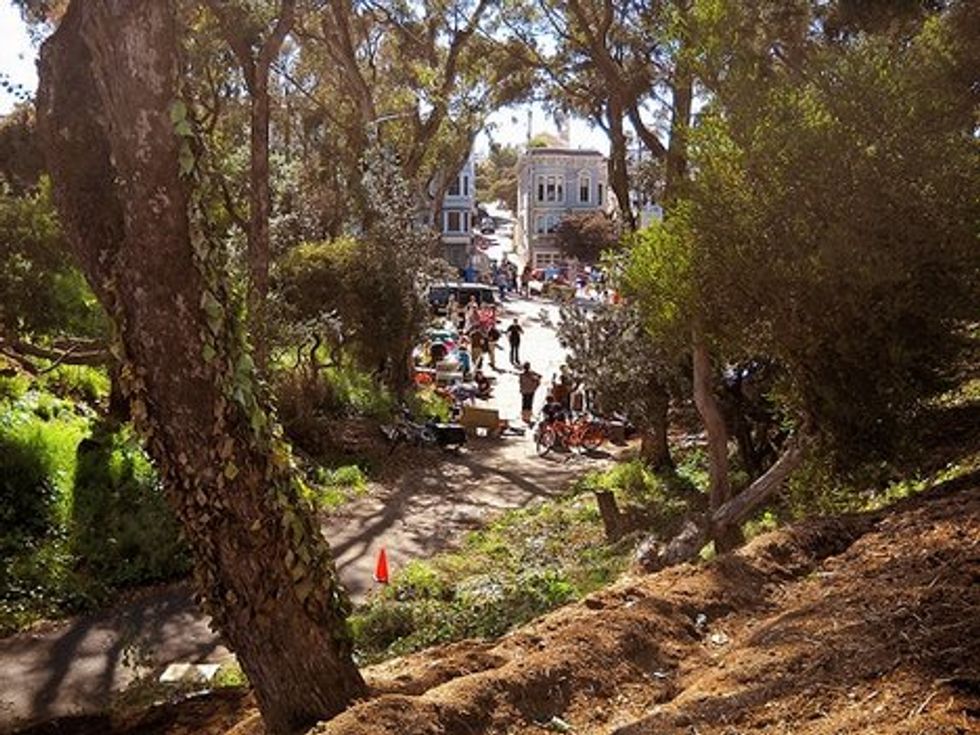 ---
\n
Treehugger
has a story about
urban farmers
in San Francisco making the best out of 2.5 acres of land that was once home to a freeway off-ramp. The lot was originally slated to become condos, but with the slowing of the economy, those plans have been put aside for the next two to five years. In the time between, city green thumbs have received permission from the City of San Francisco to work the land, now known as
Hayes Valley Farm
. Here's the lowdown on the farm from
Treehugger
:
The farm is part of an interim use agreement with the City's Office of Economic and Workforce Development. It reminds me of NYC's East Village community gardens, where temporarily empty lots become sites for greenery and community gatherings. Here in San Francisco as well, the change in light and mood has transformed and the revitalized Hayes Valley neighborhood.

The farm has been buzzing with volunteers and activity since it opened its gates on January 24, 2010. To get the farm up and running, first, the urban farmers had to detoxify the soil. Raising crops on an ex-highway meant having to test the soil for lead levels. Then there was three months of hard work, pushing wheelbarrows, and shoveling mulch and manure to build new soil on the city lot.


\n
The farm's been put to use for parties, classes, site tours, and workshops. In the future, they plan to host additional workshops on topics like permaculture, edible landscaping, and greenhouse propagation. Know any urban space that's been repurposed for the greater good of neighborhood farming in your area?
Oh, and San Franciscans, take note: the farm will double as an outdoor theater for the first time tomorrow night with a screening of
DIRT! The Movie
.
Photo courtesy of Zoey Kroll via Treehugger
\n