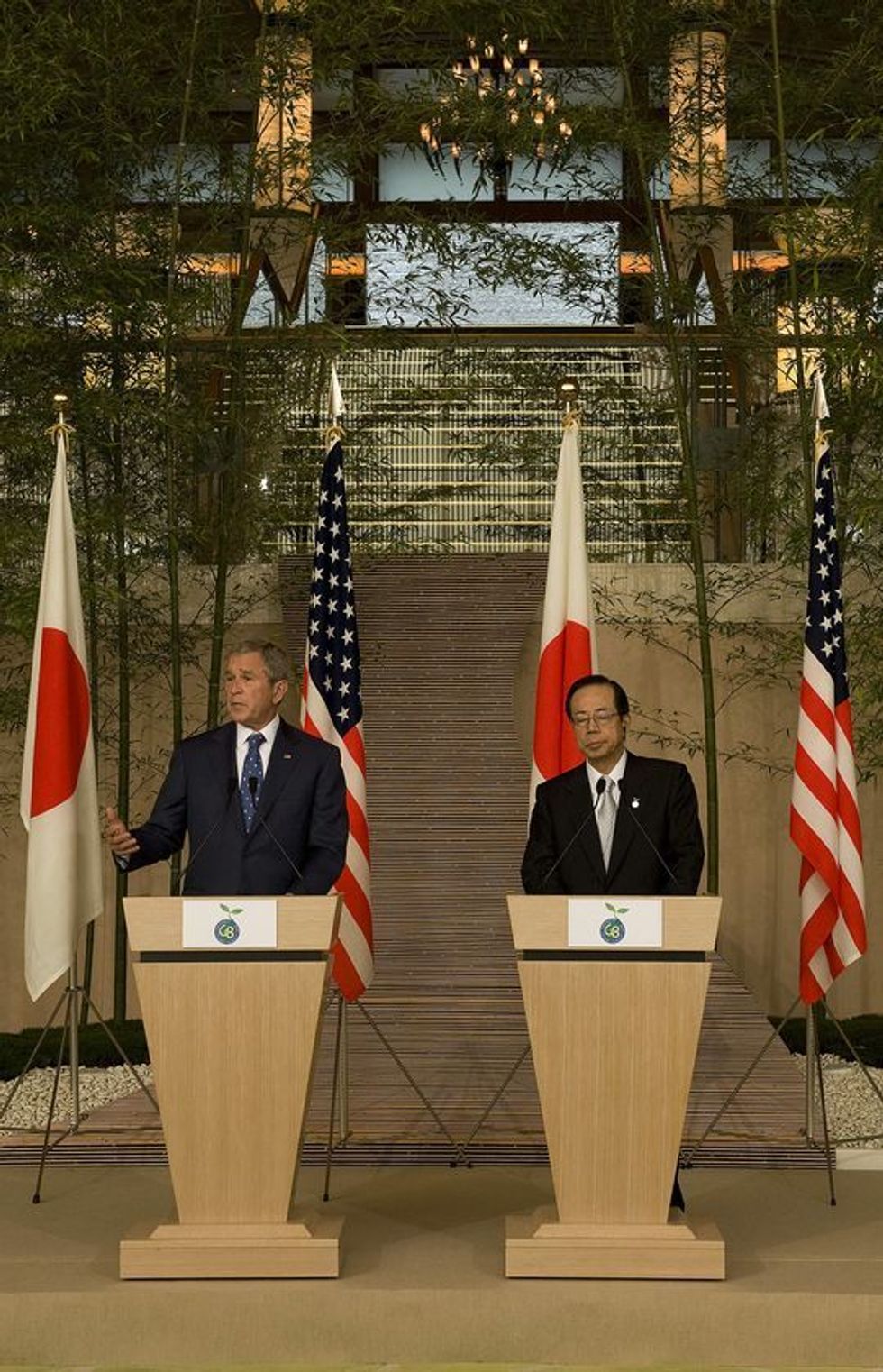 ---
Today is the first official day of the
34th G8 Summit
, a big party with lots of important world leaders. It's being hosted this year by Japan's Prime Minister Yasuo Fukuda on the island of Hokkaido. On the agenda are
conflict in Zimbabwe
,
rising food prices
,
climate change
and sustainable energy, nuclear non-proliferation and Japan's
conflicting interest
of lowering greenhouse gas emissions by increased reliance on nuclear power.
Last year's G8 yielded 60 billion dollars to address AIDS, malaria and tuberculosis in Africa. Good job, guys!
That's just a little less than the budget for hosting this year's G8 conference, which goes toward transporting the leaders to the summit, security and counter-terrorism measures in patrolling the venues and the no-fly zone, communications infrastructure between the venues and the media center, and the eco-friendly but single-use media center itself which includes solar panels and other cutting-edge green features, but will be torn down and thrown out after the summit. Hmm.
Photo via
abc.net.au
UPDATE:
Just to clarify/correct: the budget for this year's summit is 60 billion Japanese yen.