Articles
George W. Bush: Environmental Champion?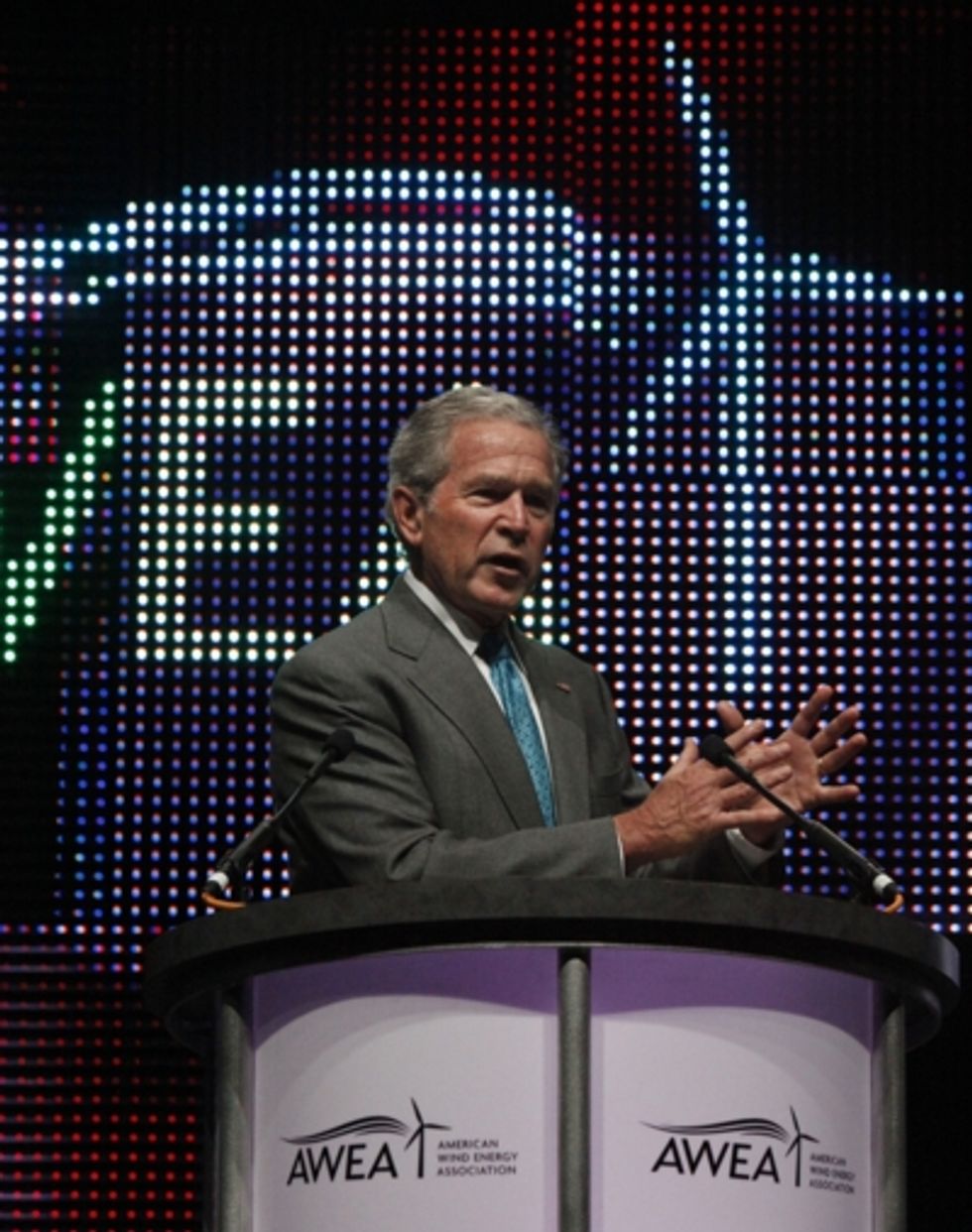 ---
The environment's found an unlikely friend. (Though the friend might say they've long been chummy.) Earlier this week, former President Bush spoke at the American Wind Energy Association's conference in Dallas, where he looked back at his presidency, and at America's turn toward renewable energy.
Bush played up his commitment to alternative energy, referencing a State of the Union address where he recognized America's addiction to oil, as well as the strides Texas took towards wind energy under his governership.
Here's an excerpt from the speech from
The New York Times
:
"The overall trend in my judgment is that new technologies will find new ways to power our lives. I fully believe that hybrid plug-ins will be a transition to electric cars," he said, and that new ways to generate electricity will be needed. The audience welcomed Mr. Bush enthusiastically, giving him standing ovations at the beginning and end of his speech.

Ms. Bode asked him about green improvements to his house in Crawford, Tex., which collects rainwater and uses geothermal energy. "We've tried to live our life that way, you know, without thumping our chest," he said. "We just did it. Not for political purposes, just because we want to live our life," Mr. Bush said.


Over at
Treehugger
, Brian Merchant tries to wrap his head around the discrepancies between an at-home, retired Bush whose Crawford house collects rainwater and uses geothermal energy, and a presidency who so rarely advocated such positions. Given Bush's in-office environmental track record, and his administration's close ties to fossil-fuel industries, a little cognitive dissonance seems understandable.
Photo via KHL via Treehugger