This Brilliant German Housing Model Is the Sharing Economy at Its Best
Baugruppen—or "building groups"—are German co-housing projects entirely owned and designed by their residents.
02.11.16
Here at GOOD, we believe that design can be used to create positive social, environmental, and economic change. So we're joining forces with our friends at Impact Design Hub to share compelling stories about design that's moving the world forward. Below is an excerpt of a story developed in collaboration with Impact Design Hub: "Build Your Own Baugruppe – A Home For The Rest Of Us."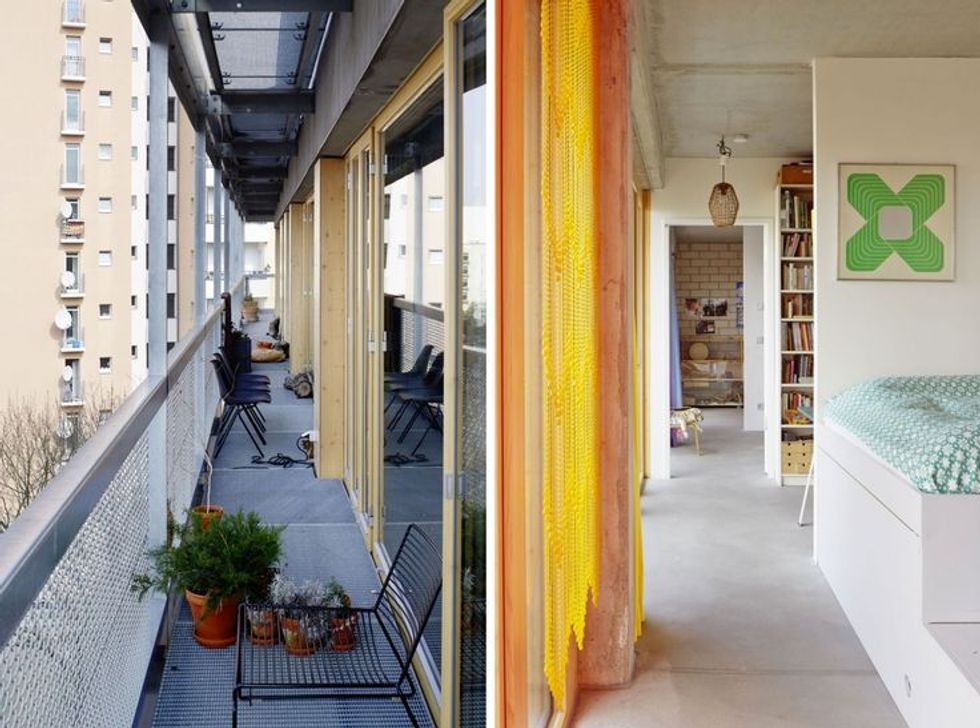 Image courtesy of Noshe
---
Today more than half of the world's seven billion people live in big cities and the United Nations estimates that by 2030 that will climb to 60 percent. If our urban planners don't find a way to match supply with rising demand, the cultural and economic capitals that we revere risk becoming pressure cookers for unprecedented poverty, gentrification, high costs of living, and a larger gap between the rich and the poor. But in Germany, communities and architects have been working together for decades as part of a progressive urban housing and planning scheme that might provide an answer to these imminent problems.

Baugruppen—or "building groups"—are German co-housing projects that are entirely owned and designed by their residents, with the help of an architect. There are no commercial developers or real estate agents, considerably lowering construction costs and rates of absentee ownership. Imagine getting 12 friends together, buying a plot of land, and designing a building that emphasizes community as much as personal square footage through amenities like roof gardens, a library in the basement, and a bike garage annex. Then, once it's finally built, you own one of the 12 lofts on this plot of land. That's a simplified snapshot of how thousands of these homes came to life in Germany.
Articles