Articles
New archaeology-themed playing cards are helping U.S. soldiers keep ancient sites and artifacts intact in Iraq.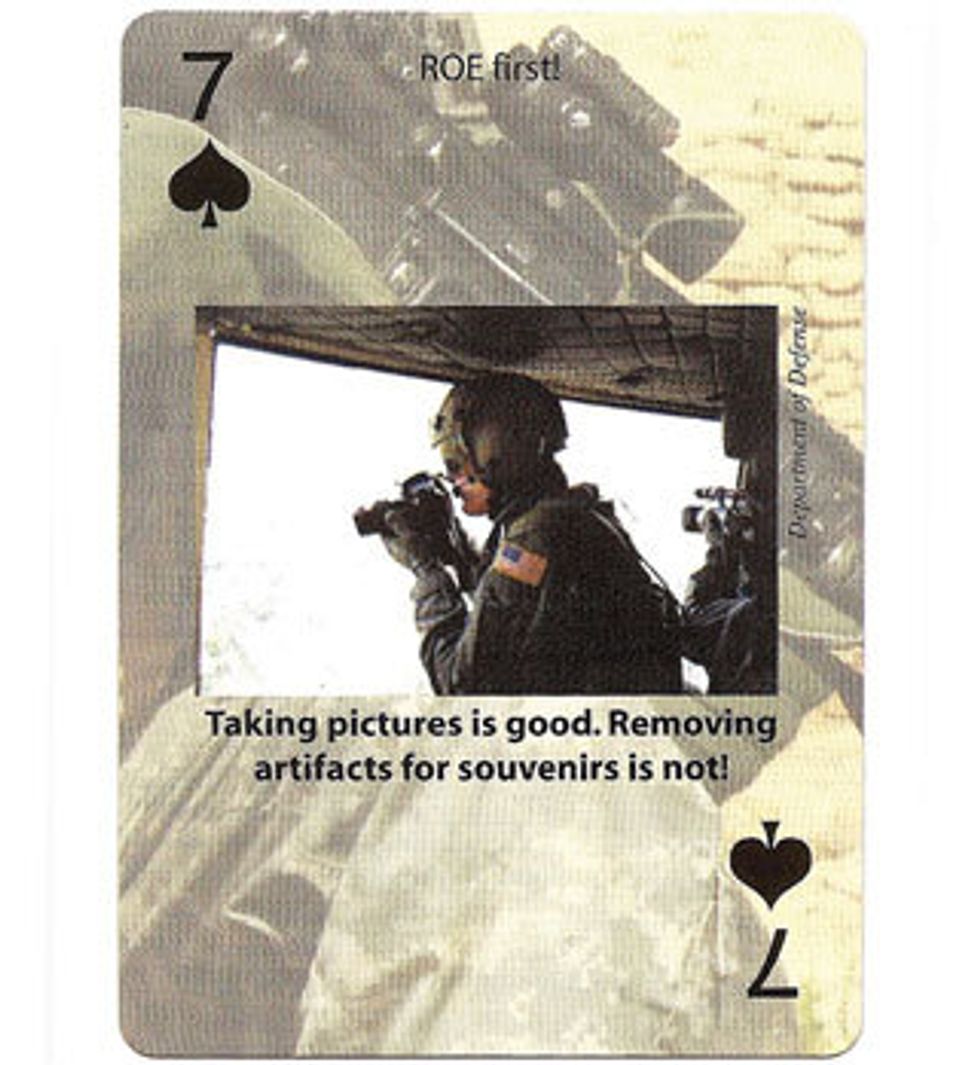 ---
During the invasion
of Iraq, the U.S. Army-which, among other things, built a helipad on the ruins of ancient Babylon-seemed unaware that the country is home to some of the most important archaeological sites in the world. In response, Dr. Laurie Rush, a cultural resources manager at Fort Drum, New York, along with Dr. Jim Ziedler, an archaeologist with the Center for Environmental Management of Military Lands at Colorado State University, created
playing cards
that inform soldiers what they can do to keep the archaeological record intact. The five of clubs, for example, which depicts an Army bulldozer, instructs soldiers to "Drive around-not over-archaeological sites.""Some people say, 'Great, it's four years too late,'" says Ziedler. "But what we're trying to do is to create a program that will be incorporated into Army training doctrine." Fifty thousand decks have been sent out, some to Iraq, but most to U.S. training sites, in the hopes that new troops will leave at least the ancient parts of Iraq in the same state in which they were found.