Articles
Glenn Beck's Website Sends Mixed Messages on Guns
Think Jared Loughner is schizophrenic? Have a look at Glenn Beck's attitude towards violence, as evidenced by this screenshot.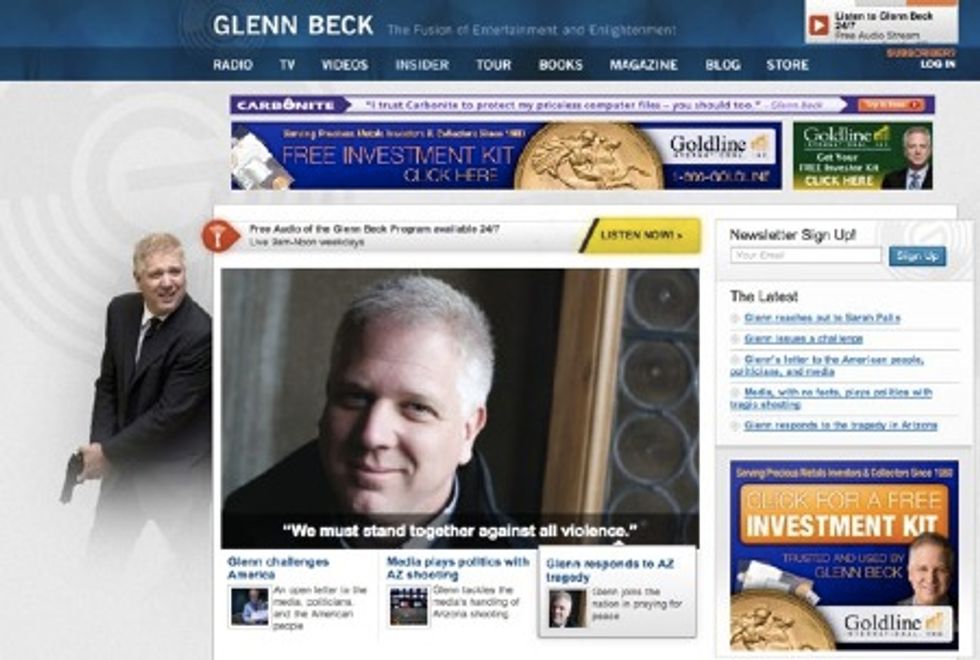 TechCrunch
snapped
this screenshot of an unfortunate juxtaposition on Glenn Beck's website.
The featured article shows a warm-and-fuzzy Beck exhorting us to "stand together against all violence." The background graphic features Beck with a handgun, apparently scoping for targets. Or—we'll give him the benefit of the doubt—maybe he's just taking it to one of those great gun buyback programs.
---
It looks like that particular background image has been removed from the rotation on his website now.