Articles
The vacuum manufacturer hopes to make a statement about the lack of plastic that's recycled by making five vacuums made from ocean trash.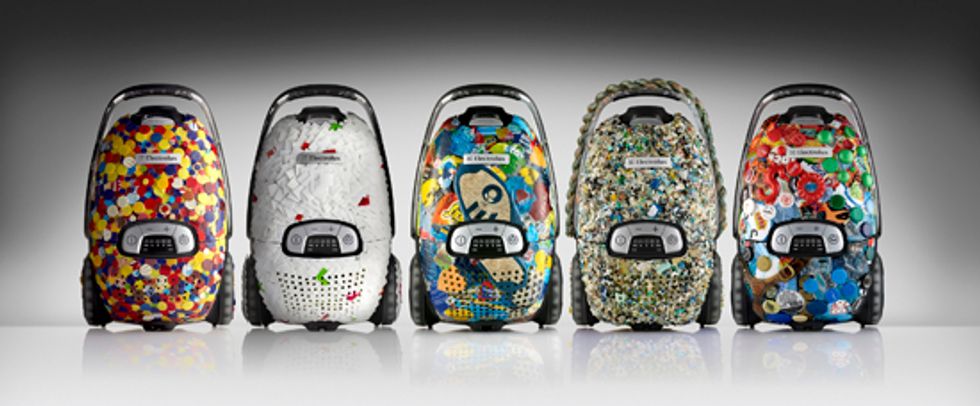 What better to pick up the dirt around your house than a vacuum cleaner filled with trash? Electrolux's new
Vac from the Sea
features five vacuums made with plastic detritus collected from five oceans or seas, making for a eye-catching statement about waste. According to Electrolux, the vacuums illustrate an interesting fact about manufacturing their product: It's difficult for them to find enough recycled plastic to produce their
Green Range line
of cleaners, yet there's plenty floating in the ocean. Currently the Green Range consists of about 70 percent recycled plastic.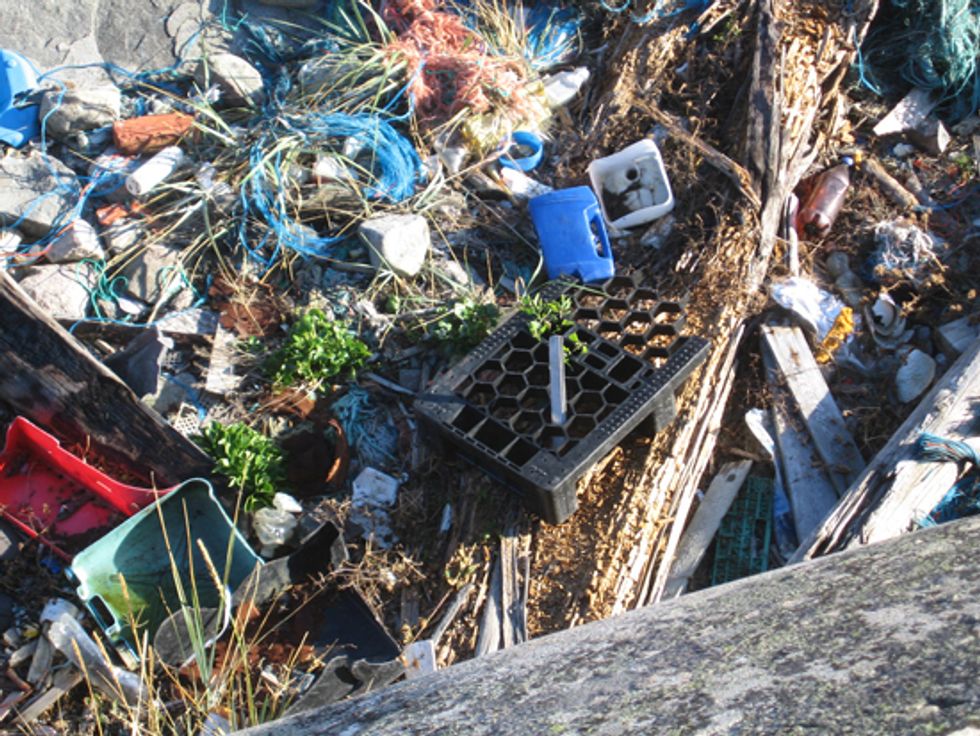 ---
For each of the vacuums, groups working to clean up oceans helped to collect the plastic—we actually covered
one such expedition
back in June. For the Baltic Sea version, volunteers
collected trash from a beach
in Sweden. Even though there are some products made from reclaimed ocean trash (check out this
furniture
), Electrolux's colorful, chunky execution is much more awareness than a real-life solution for future vacuums. So Electrolux purposely left the surfaces textured, with the little plastic bits still very recognizable, to add to the effect.
[youtube]http://www.youtube.com/watch?v=SAetcxXJRME
Of course, these cleaners aren't commercially available, although they may be auctioning off the vacuums with the money going to research. But you may be able to see the vacuums in a city near you as the vacuums go on tour. In the meantime, Electrolux is asking supporters to spread the word about the idea of "plastic karma," encouraging people to take action by either helping to clean up a beach or making sure plastic gets recycled before it ends up there.
via Co.Design