Articles
GOOD Design Daily: An Airport Both TSA and Travelers Can Love
SFO's new T2 is designed by San Francisco-based Gensler to calm travelers during what has become a high-stress, high-security period.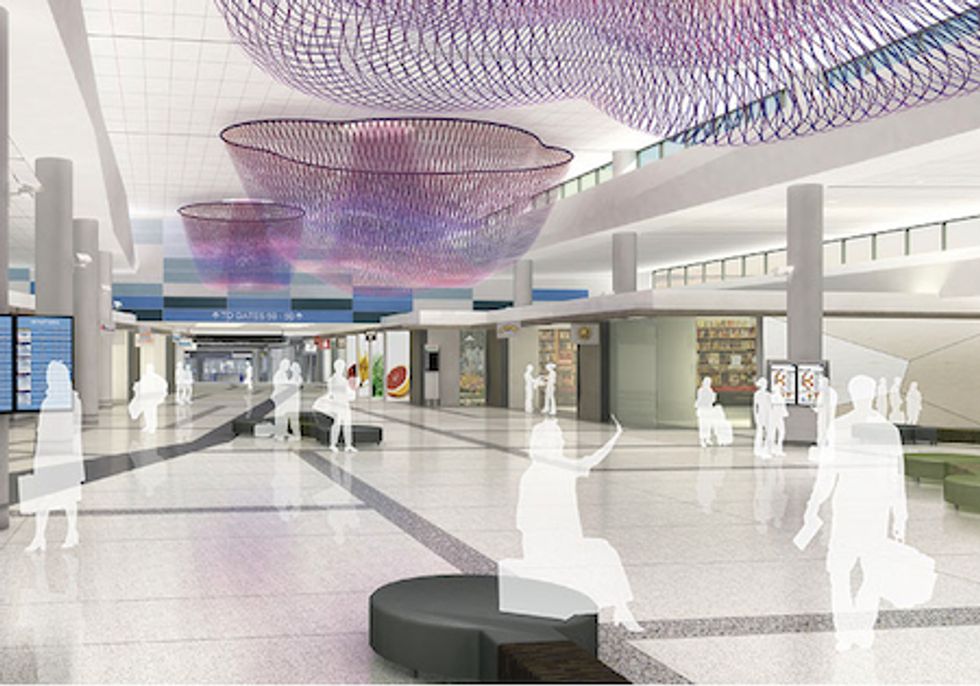 With the first wave of holiday travel behind us, and everyone up in arms about the TSA's mini-massage parlors, what better time to reveal details about a smart, sustainable new terminal for San Francisco's International Airport? SFO's T2, which will serve as a hub for American Airlines and Virgin Airlines, is designed by San Francisco-based Gensler to calm travelers during these now high-stress, high-security periods.
---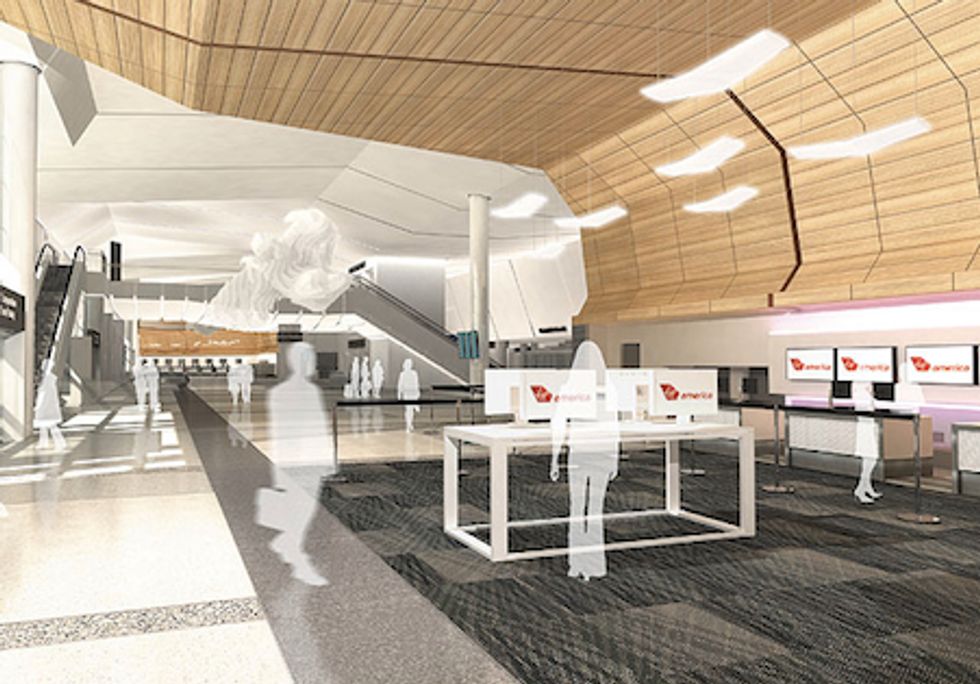 According to project's architects, SFO T2 features a post-security "Recomposure Zone" where travelers can gather their belongings (and perhaps their dignity) instead of making the typical shoeless pilgrimage to the nearest chair to repack their bags. Also a reality for the post-9/11 world is a Meeters-and-Greeters Lounge that will allow those picking up travelers to wait in comfort, instead of bunching up in a crowd as their travelers come out from the gates.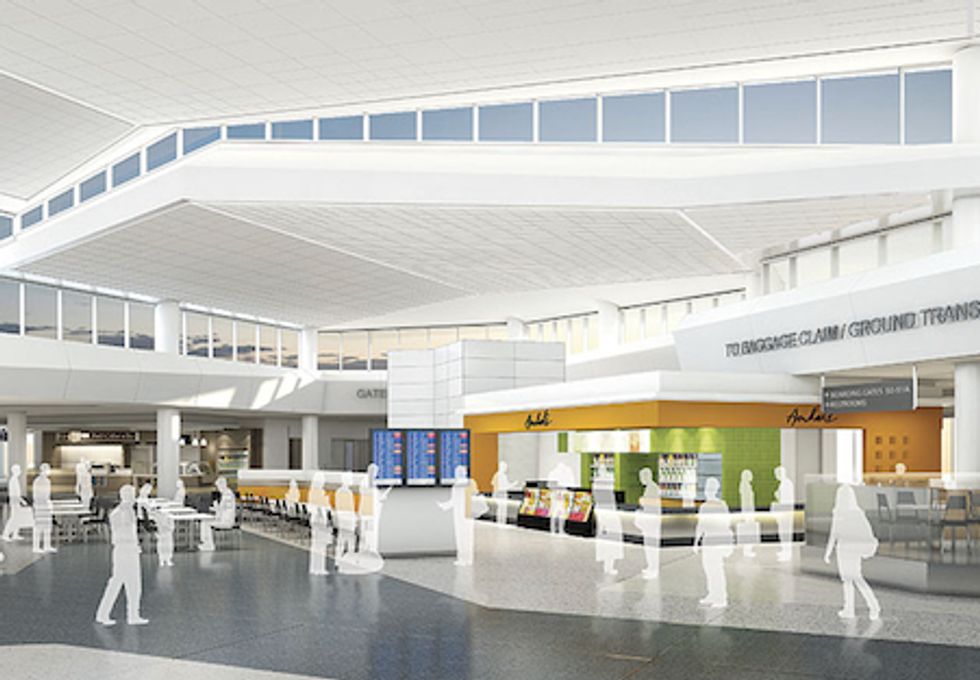 But security's not the only thing on the minds of the designers: They're also thinking about ways to make traveling more sustainable, and SFO T2 is the first airline terminal to aim for LEED Gold certification. Food vendors will be curated by Slow Food, who will be looking for locally-sourced and responsibly-prepared meals that showcase the Bay Area's finest produce. And hydration stations will reportedly be positioned inside the security checkpoint to make it easier and more visible for people to refill their water bottles. (Although these sound like they might just be modified drinking fountains?)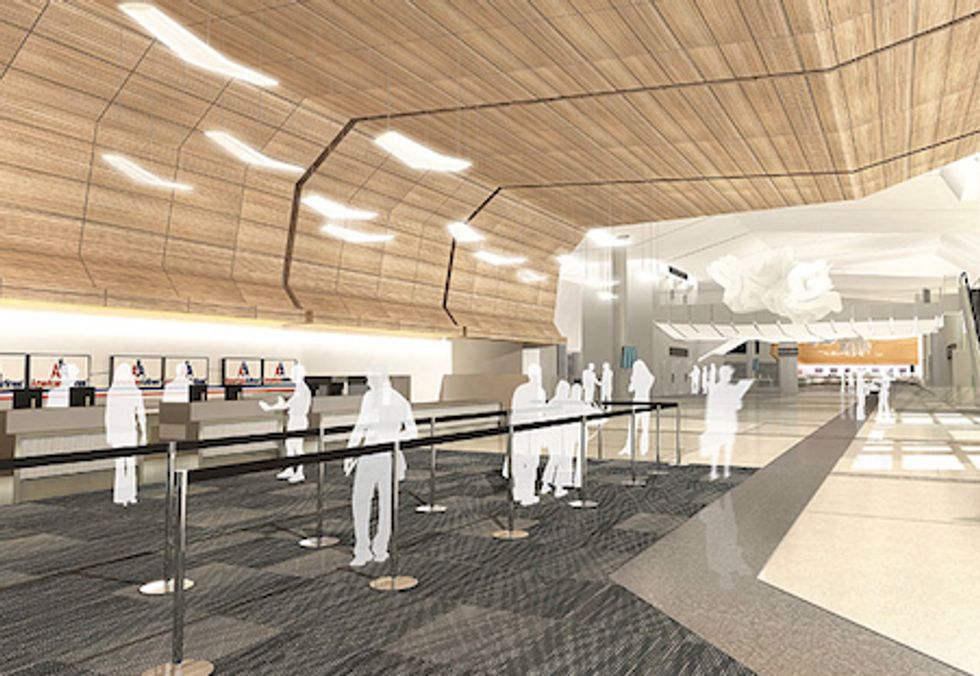 Materials used are warm and natural, and there's special attention paid to public art installations: SFO is actually the only airport in the country that's also an accredited museum (who knew?). Plus: lots of natural light, a goal of zero waste, and free wireless to sate SFO's tech-savvy passengers. Here are some construction photos as well as some fascinating backstory on the history of the terminal. SFO T2 will be up and running by April of 2011.