Articles
GOOD Design Daily: An Overpass for Colorado Wildlife
A competition has chosen five designs for a hypothetical wildlife corridor that will help animals safely cross Interstate 70 near Vail, Colorado.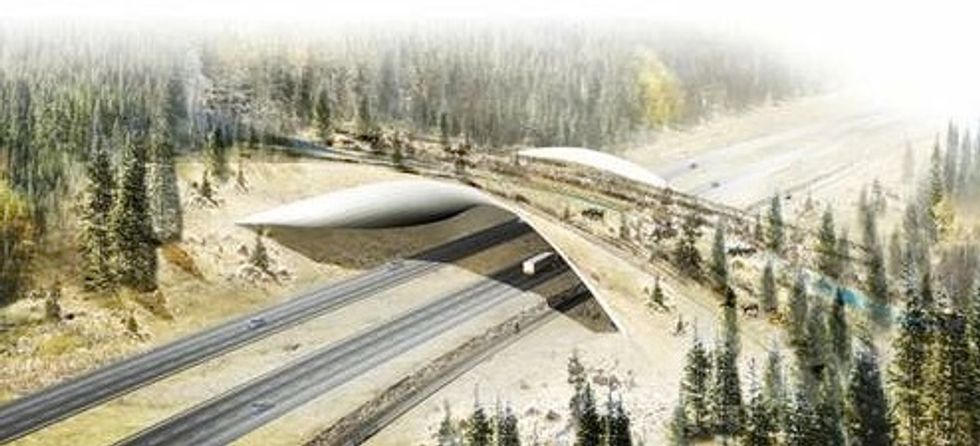 Our quest to be closer to nature has also caused it serious harm: The freeways crisscrossing the wilderness to deliver us to our camping sites have endangered the migration and mating patterns of animals, not to mention their lives. Restoring those corridors has become top of mind for environmentalists—it's a cause that the outdoor clothing company Patagonia has championed in its
Freedom to Roam campaign
. Today, the
ARC International Wildlife Crossing
design competition
announced five finalists
for a proposed animal overpass near Vail, Colorado, including Zwarts & Jantsma Architects' elegant arc over Interstate 70, seen above.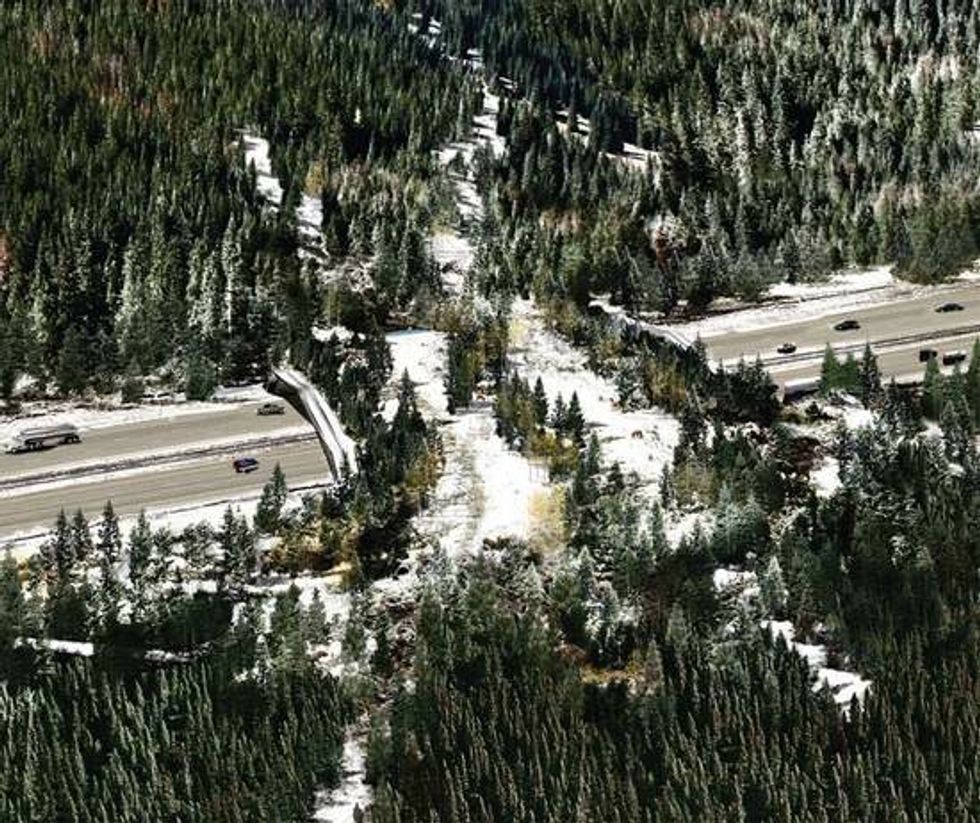 ---
According to the Colorado Department of Transportation, cars barreling down the freeway have killed bear, bobcat, coyote, deer, elk, bighorn sheep, and lynx, all of which would need to cross the narrow corridor at some point. Michael Van Valkenburgh & Associates with HNTB Engineering created ribbons of forest, meadow and shrubland based on the preferred habitats of the crossing animals.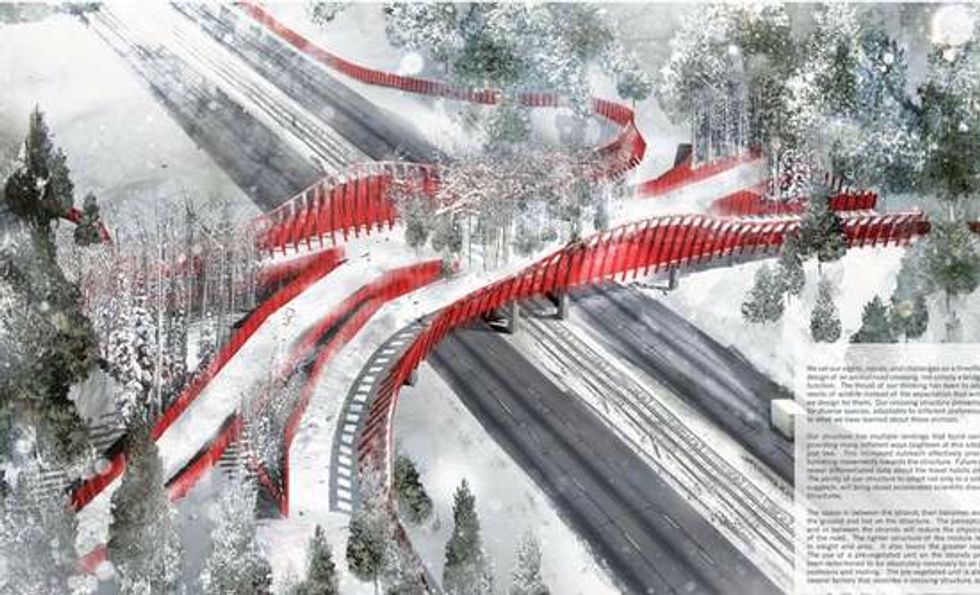 For some of the finalists, it's as much about human awareness as it is about animal protection. Janet Rosenberg & Associates proposed a red fence ringing their overpass that would make it easy for humans to recognize and appreciate such a crossing, but the red itself would not be visible to animal eyes.

The Olin Studio's diagrid-patterned crossing uses pre-planted modules that can be customized for the existing ecosystem, and easily replaced if plants don't thrive. This finalist also proposes a viewing area nearby where tourists can safely observe the overpass and learn about the animals it helps.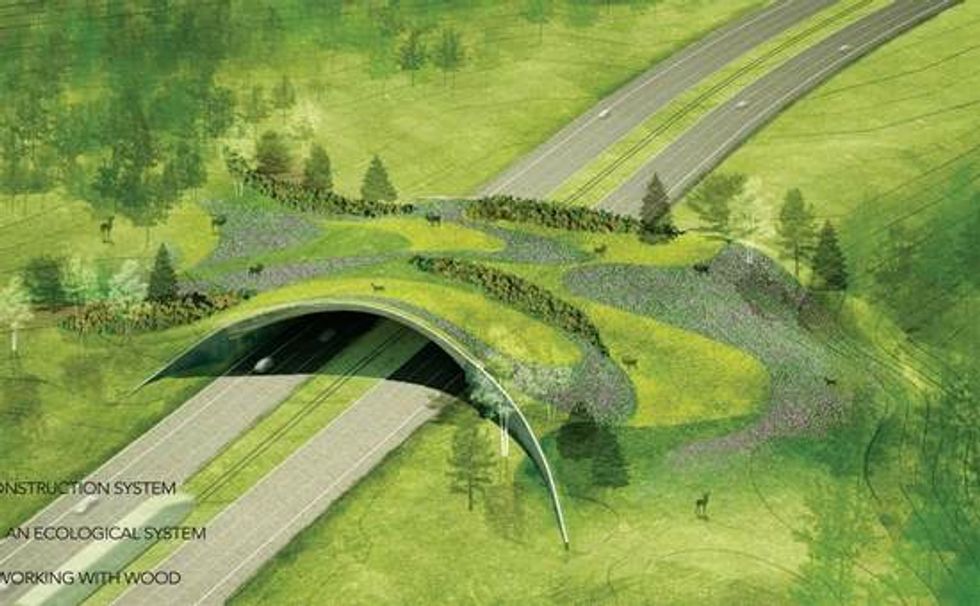 The arc shape employed by most designs, including this one by Balmori Associates, is most effective for both humans and animals. The bowed, rounded path recreates the feeling of a safer valley for migrating wildlife, and the wider edges deliver the most daylight to the drivers below. The designers also had to deal with challenges like engineering for heavy snow and suppressing vehicular noise below.
The winner will be announced January 23 but the competition, sponsored by Western Transportation Institute, is only hypothetical at the moment. The Colorado Department of Transportation doesn't actually have the funds to build the bridges, yet. Let's hope that this high-profile event brings some awareness—and money—to the cause.