Articles
Public Domain
David Benjamin looks at five innovative projects revitalizing American urban spaces PLUS: GOOD Video Feature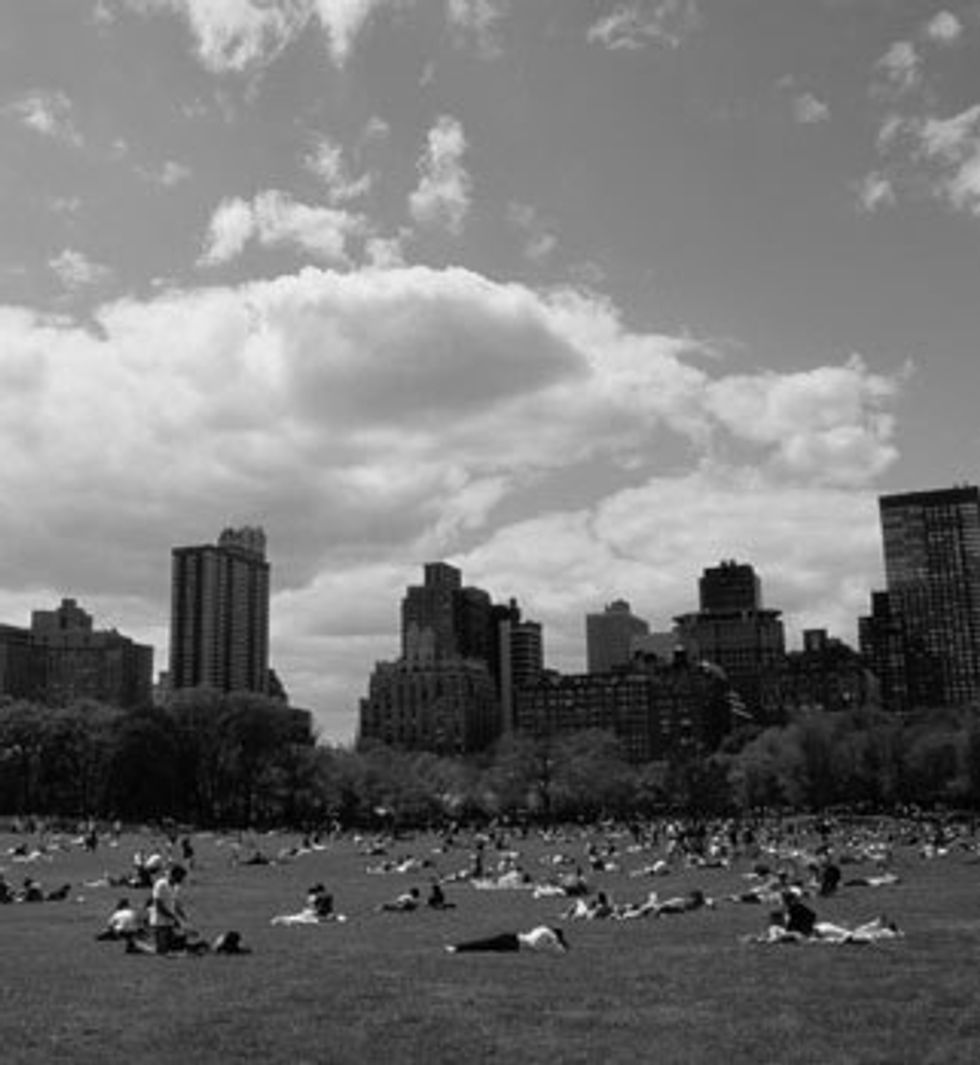 In the summer of 1855,
a thin volume of poetry called
Leaves of Grass
appeared in New York. The author, Walt Whitman, worked as a carpenter in Brooklyn and through his labor he understood places and people in a physical way. His poems captured the compression of bodies, the friction of life in a growing city. But the green cloth cover of that first edition also featured embossed gold letters nearly hidden by an overgrowth of roots and leaves. Nature, Whitman seemed to say, was dense, kinetic, and thrilling-like the city itself.At nearly the same time as Whitman was writing
Leaves of Grass,
Frederick Law Olmsted and Calvert Vaux were crafting their design for Central Park in New York, drawing on a sense of place they shared with the poet. Olmsted, like Whitman, felt that New Yorkers should interact: "There need to be places where the rich and poor, the cultivated and the self-made shall be attracted together and encouraged to assimilate." Vaux described the natural elements of the new park as "a translation of democratic ideals into trees and dirt." Central Park, completed in 1873 and occupying 843 acres, established great public spaces as essential to American democracy and urban life.Today, the designers of a new generation of American public spaces draw inspiration from Olmsted and Vaux. The best new parks, like Central Park, offer pause from the speed of the city, frame spectacular views, and, most essentially, create versatile spaces for all kinds of people to do all kinds of things. They also provide an element of unmanicured wildness within the tamed city.The parks of today are being created on land reclaimed from industry, urban infrastructure, and military use. Modern designers are informed by ecological concerns, re-introducing native plants and establishing habitats for wildlife. And new parks respond to new urban conditions. While the physical labor and industrial pollution of the 19th century called for passive parks where people could rest and breathe fresh air (Olmsted thought of parks as the "lungs of the city"), landscape architect Ken Smith suggests that "today a big need is really physical activity-getting people to walk and move and run and bicycle."Central Park showed us that public spaces can embody the ideals and aspirations of a society. The best of the next generation of public spaces-in New York, Boston, Orange County, and elsewhere-promise the same.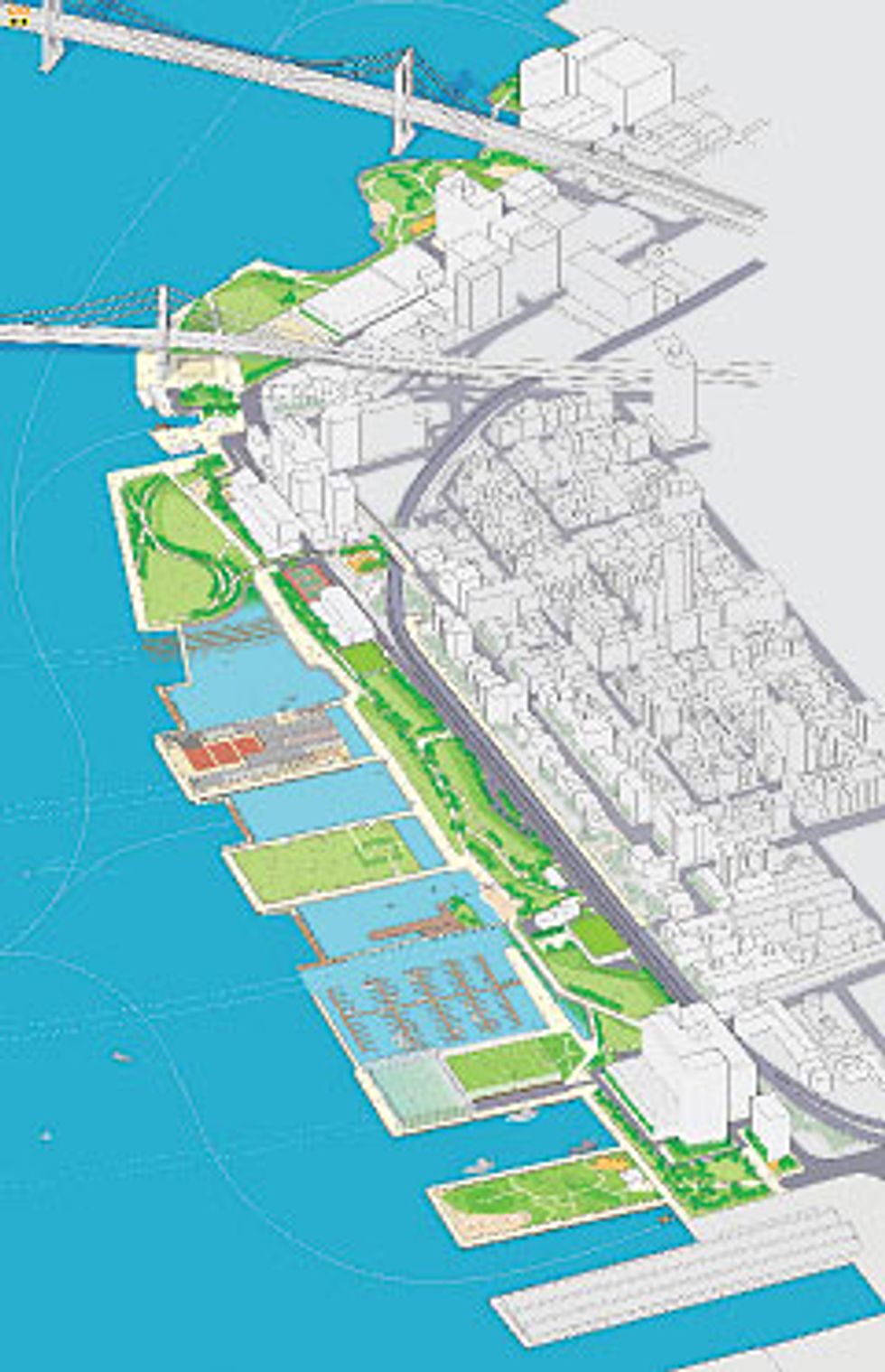 ---
Brooklyn Bridge Park
Location:
Brooklyn, New York
Designer:
Michael Van Valkenburgh Associates
Previous Use:
Industrial waterfront
Size:
85 acres
Budget:
$150 million
Financing:
Public and private
Completion:
2012Somehow the island of Manhattan, though 13 miles long, lacks a single good spot to draw your fingers through the water. But just across the river from Wall Street, on a sprawling site along 1.3 miles of Brooklyn waterfront reclaimed from industrial use, the new Brooklyn Bridge Park will offer an alternative."What's essential for us about Brooklyn is the activated edge, where the East River and the New York harbor intersect the shoreline of Brooklyn. The park is a kind of meditation on that," explains Michael Van Valkenburgh, the project's designer. Scheduled for completion in 2012, Brooklyn Bridge Park will offer rocky beaches and floating pathways that stretch between five different piers, allowing visitors to literally touch the water. Plans call for walking paths through landscaped hills, athletic facilities, fishing spots, and an ice-skating rink under the Brooklyn Bridge.Van Valkenburgh has worked to make the park, in his words, "moody"-a place for contemplation as well as recreation. The design team has also included sustainable features-for instance, redirecting storm-water runoff into wetlands and collaborating with an ecologist to provide a new ecosystem for native warblers, herons, muskrats, and other animals.But the site does not come without substantial challenges. It is bounded on one side by the roaring Brooklyn Queens Expressway, it offers only a few access points from nearby neighborhoods, and in public hearings, concerns have been raised about the park's financing model. Maintenance of the park will be funded entirely by new condominiums and a boutique hotel, which will be allowed to occupy ten percent of the park in return for annual fees. Critics worry that the place will become an exclusive playground for the wealthy.While Van Valkenburgh appreciates these challenges, he's confident in his vision. People of all kinds will come to the park, he believes, for its activities and for its exciting experiences of wildness and order. "I think the most sublime moments in urban life come where there is a crossroads of the city and landscape," he says, and along the edge of Brooklyn he hopes to create just such a place.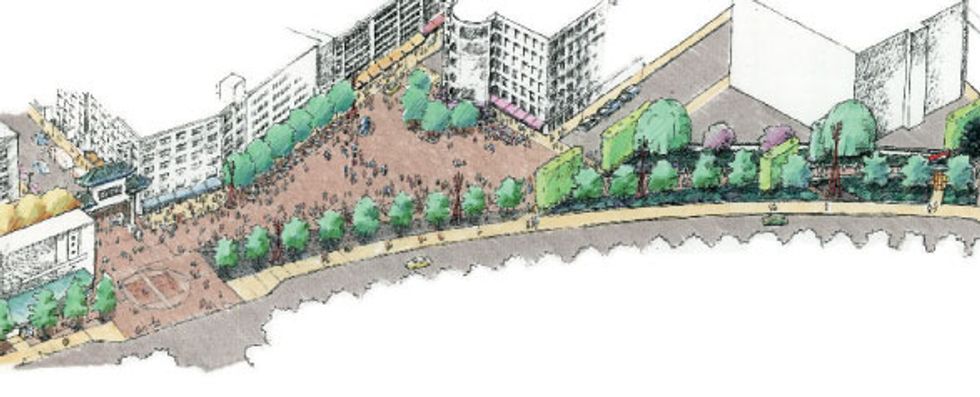 Rose Kennedy Greenway
Location:
Boston, Massachusetts
Designer:
Carol R. Johnson Associates, May Sun, Crosby Schlessinger Smallridge, Gustafson Guthrie Nichol, Copley Wolff Design Group
Previous Use:
Highway
Size:
1,300 acres
Budget:
$31 million
Financing:
Public
Completion:
2007When the Central Artery expressway was built in the 1950s, it carved through Boston indiscriminately, destroying sections of Chinatown and effectively cutting off the North End from the rest of the city. Half a century later, as part of the massive Big Dig construction project, much of the elevated expressway has been torn down. In its place will be the Rose Kennedy Greenway, a nearly 30-acre stretch of parks and public spaces that promises to reunite neighborhoods long divided.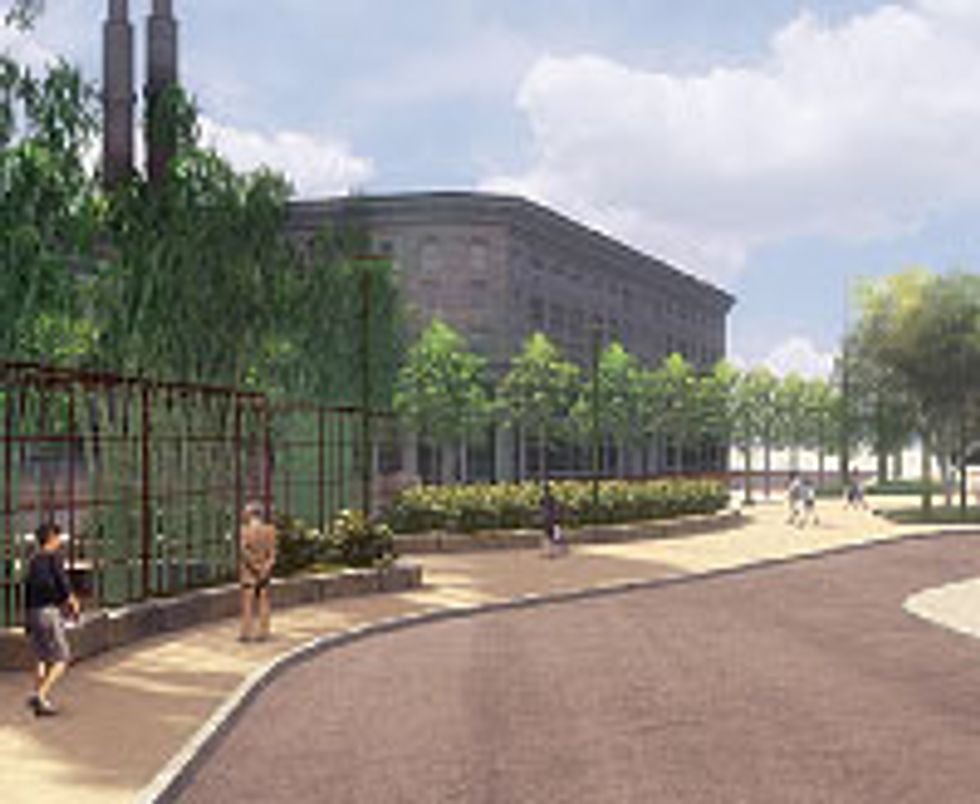 Public meetings have been critical to the design process. "One thing that we tried to do with our design was to solidify constituents' ideas," says William Taylor of Carol R. Johnson Associates, the landscape architecture firm responsible for designing Chinatown Park, one of the Greenway's three sections. "We went in and found that in Chinatown and in the Leather District, there are many constituents who have a claim to this public space. We came up with a composite of ideas."The Chinatown Park design incorporates suggestions for volleyball courts, concerts, art festivals, hanging lanterns in the autumn, and events for school children. It will also feature the first bamboo forest in Boston. And in a sign that the park will help revitalize the neighborhood, owners of several nearby buildings are restoring their original tea balconies, features of Chinatown and its street life in the 1930s before the Central Artery razed several streets.Just north of Chinatown Park, in the second section of the Greenway, the four Wharf District Parks will link the city to the sea. Plans call for a performance space, a 30-foot-tall fountain, and a sculpture garden enveloped by artificial fog. The final section of the Greenway, North End Park, will open up access to Boston's oldest neighborhood but maintain an emphasis on the threshold between downtown and the North End. The park, which will serve as part of the famous Freedom Trail, will have a wide porch running parallel to a new channel of water, with vantage points of the Boston skyline.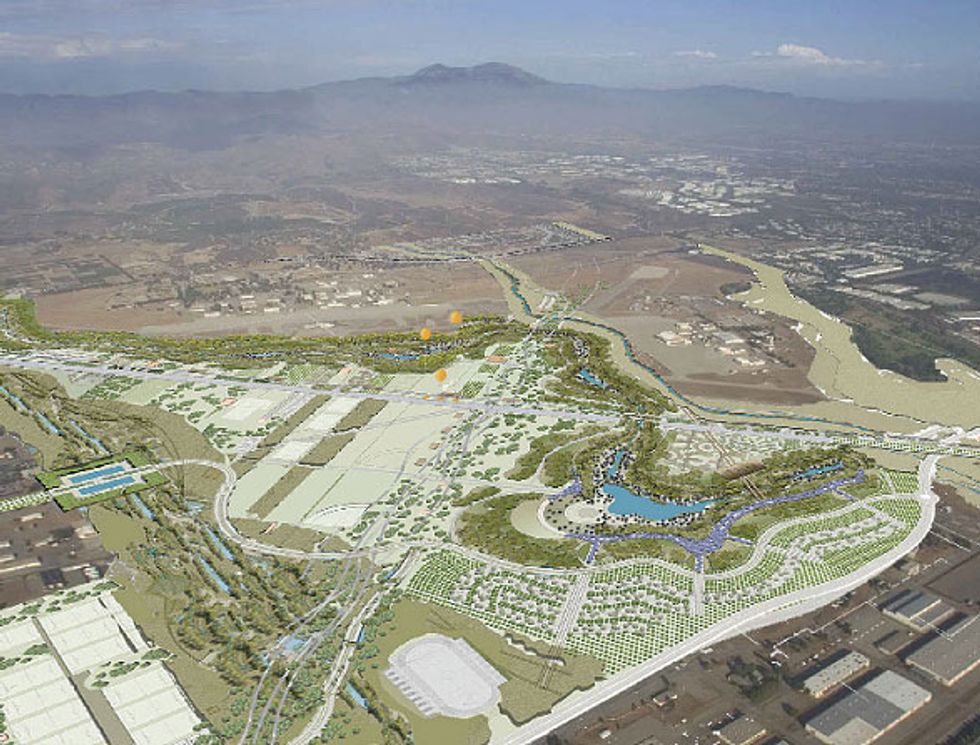 Orange County Great Park
Location:
Irvine, California
Designer:
Ken Smith Landscape Architect
Previous Use:
Military base
Size:
1,300 acres
Budget:
$401 million
Financing:
Public and private
Completion:
2011In the sprawl south of Los Angeles, where land is often consumed suddenly by development, a 1,300-acre parcel will gradually become one of the largest new parks in the United States.Plans for Orange Country Great Park, to be built on a former Marine base, are ambitious: hiking and biking trails, groves of citrus trees, large swaths of native vegetation, and perhaps most impressively, a two-and-a-half-mile canyon dug out of the flat ground. The canyon will feature a "cultural terrace" with an amphitheater, a library, museums, and a botanical garden that focuses on native grasses and wildflowers.A park this immense presents unique design challenges. Its location demands that people drive there -- all county residents will be able to get to it within 30 minutes-and its scale requires that pedestrian movement be addressed differently than in a more urban park. Landscape architect Ken Smith, the designer of the park, explains, "California has a car culture and people have to drive to get to places. We know that people coming to the park will drive and the goal is that you park once and you spend the day. We're trying to figure out strategies to get people out of their cars." These strategies include free "rental" bicycles, walking paths to nearby neighborhoods, and shuttle buses both within the park and to regional rail transportation.Beyond directing human traffic, the park is also designed for the passage of animals. Following trends in ecological design, Smith has created a 14-mile wildlife corridor that will run from Cleveland National Forest in the east, through the Great Park and another state park, all the way to the Pacific Ocean.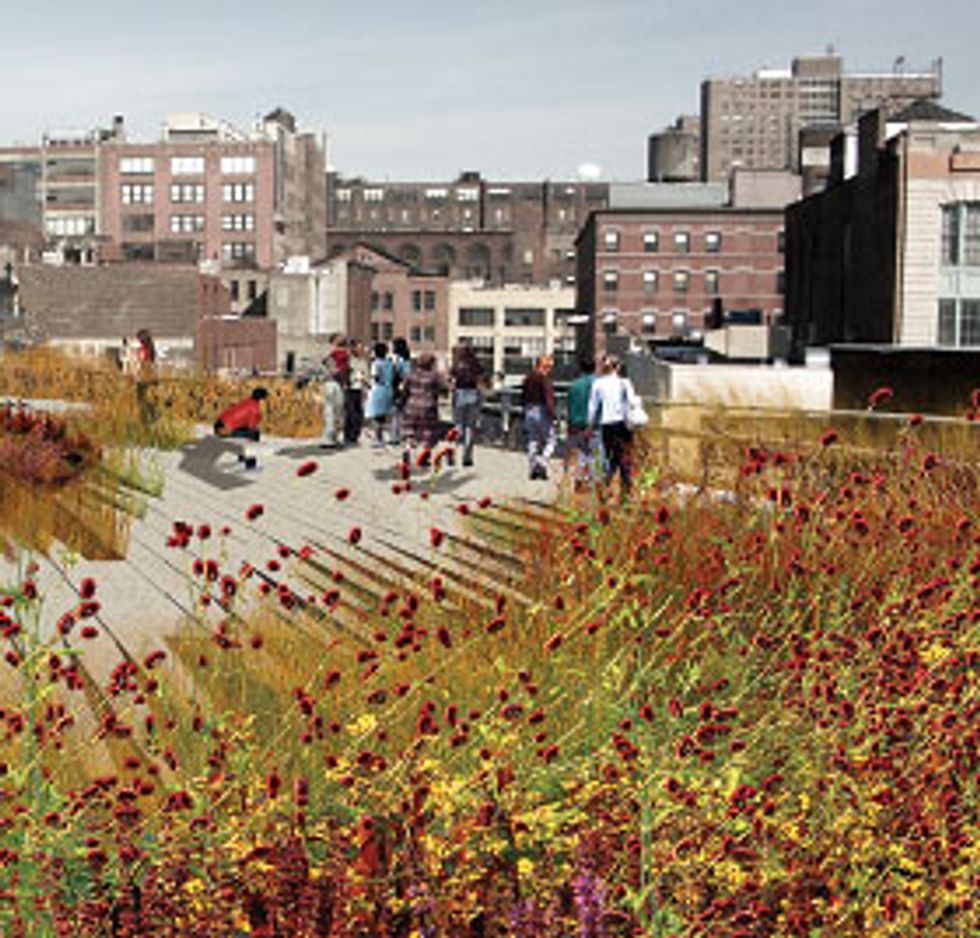 The High Line
Location:
Manhattan, New York
Designer:
Field Operations and Diller Scofidio + Renfro
Previous Use:
Industrial railroad
Size:
7 acres
Budget:
$60 million
Financing:
Public and private
Completion:
2008Imagine: you step off the cobblestone streets of Manhattan's Meatpacking District and ascend a flight of shallow stairs. You pass between the heavy steel girders of an old elevated train structure and emerge to the sky and a thin, one-and-a-half-mile-long park thirty feet above the city. That park, the High Line, began as the dream of a small nonprofit organization, Friends of the High Line. It captured the public imagination through a well-publicized design competition, and will materialize by 2008.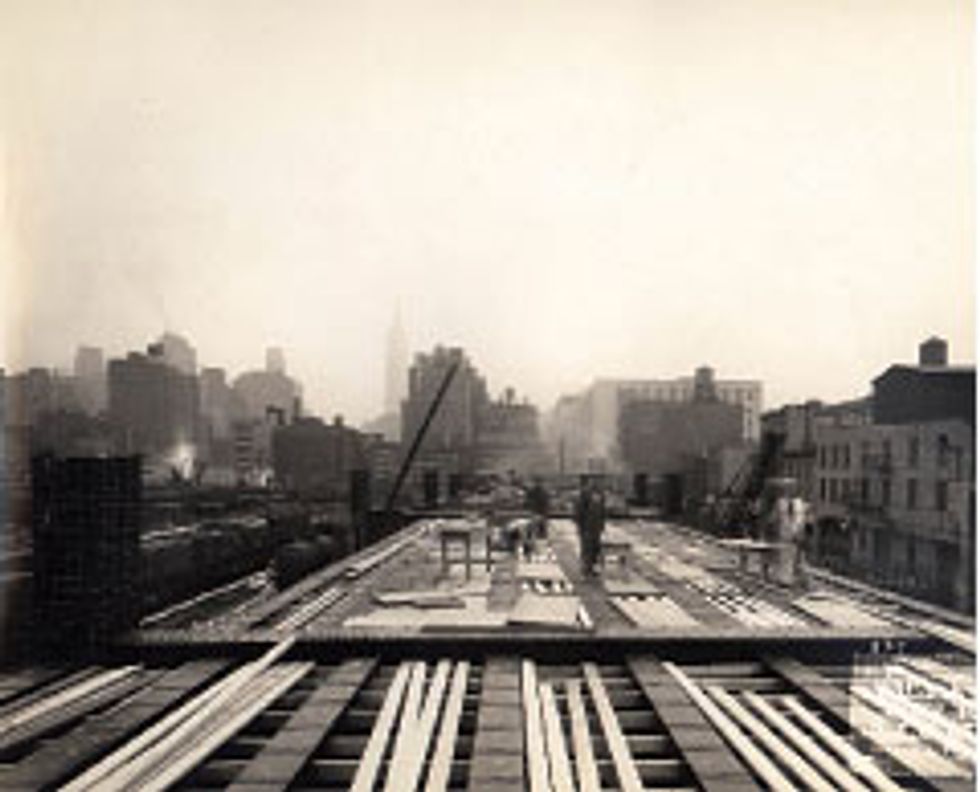 The High Line was originally an elevated railroad built in 1929 to lift the industrial infrastructure of New York's waterfront above street level and to separate networks of trains from networks of pedestrians. But in 1980 the trains stopped and the High Line was locked.It became the kind of legendary place you had to sneak into from the rooftop of a Chelsea art party -- a forbidden world of weeds and graffiti. It was beautiful but unseen, private but floating just above the public streets.A few months ago, construction began on the new park version of the High Line, and it seems as though some of that wild urban atmosphere may endure. Following the slogan �Keep it,� the design will build off of the existing train structure, weaving in strands of wilderness and wood decking. Though the park is long and narrow, strategic variation of vegetation will allow you to get lost in it. And the project incorporates new technologies and materials, including the use of a recently invented transparent concrete, as well as lamps designed to reduce light pollution in the night sky. Sustainable features include new plantings of native species and tanks to store water runoff for irrigation.As you might expect, developers of adjacent real estate see dollar signs. Plans are being made for a new Dia Museum with an entry via the park. Nearby, hotelier Andre Balazs is building The Standard, New York, as well as converting an existing structure bisected by the High Line into another boutique hotel. But while fast-paced, high-end residents may come, the High Line will stake a claim in the city for a slowed-down, organic world. The designers insist, "The landscape should demonstrate the power of nature to take hold in manmade settings."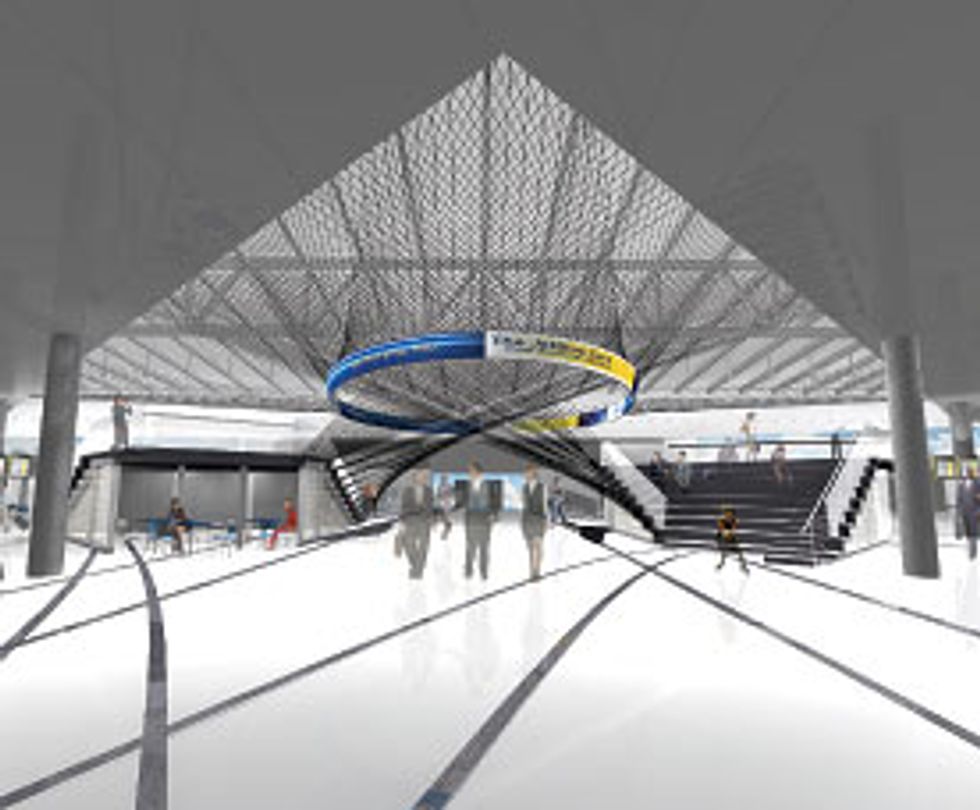 JetBlue Terminal at JFK Airport
Location:
Queens, New York
Designer:
Rockwell Group (interior), Gensler + Associates (architecture)
Previous Use:
None
Size:
0.8 acres
Budget:
$875 million
Financing:
Public and private
Completion:
2008In 1980, after more than ten years of obsessively watching and filming people in parks and streets across the United States, the sociologist William H. Whyte concluded that the choreography of movement is the ultimate test of a design for public space. Since then, Whyte's techniques of activity mapping and simple direct observation have influenced scores of park designers and city planners. The architecture firm Rockwell Group recently went one step further and enlisted Broadway choreographer Jerry Mitchell to help design the interior of the new JetBlue terminal at JFK Airport in New York. Currently under construction behind the legendary TWA terminal designed by Eero Saarinen, the JetBlue terminal will serve more than 20 million passengers a year -- about the same as all of nearby LaGuardia Airport.An airport terminal is certainly not a public park, but it does serve to bring strangers together and it naturally accommodates some features of public spaces. "The blur between the public domain and the private domain is an important arena for designers," explains Henry Myerberg, who is leading the project at Rockwell Group. Based on Whyte's observation that people like to watch other people -- and on examples of other quasi-public spaces in New York like the steps of the Metropolitan Museum, the bleachers at Yankee Stadium, and the stoops of brownstones -- series of platforms and balconies in the new terminal will provide the stage for a new type of public-private street theater.