Articles
GOOD Holiday Weekend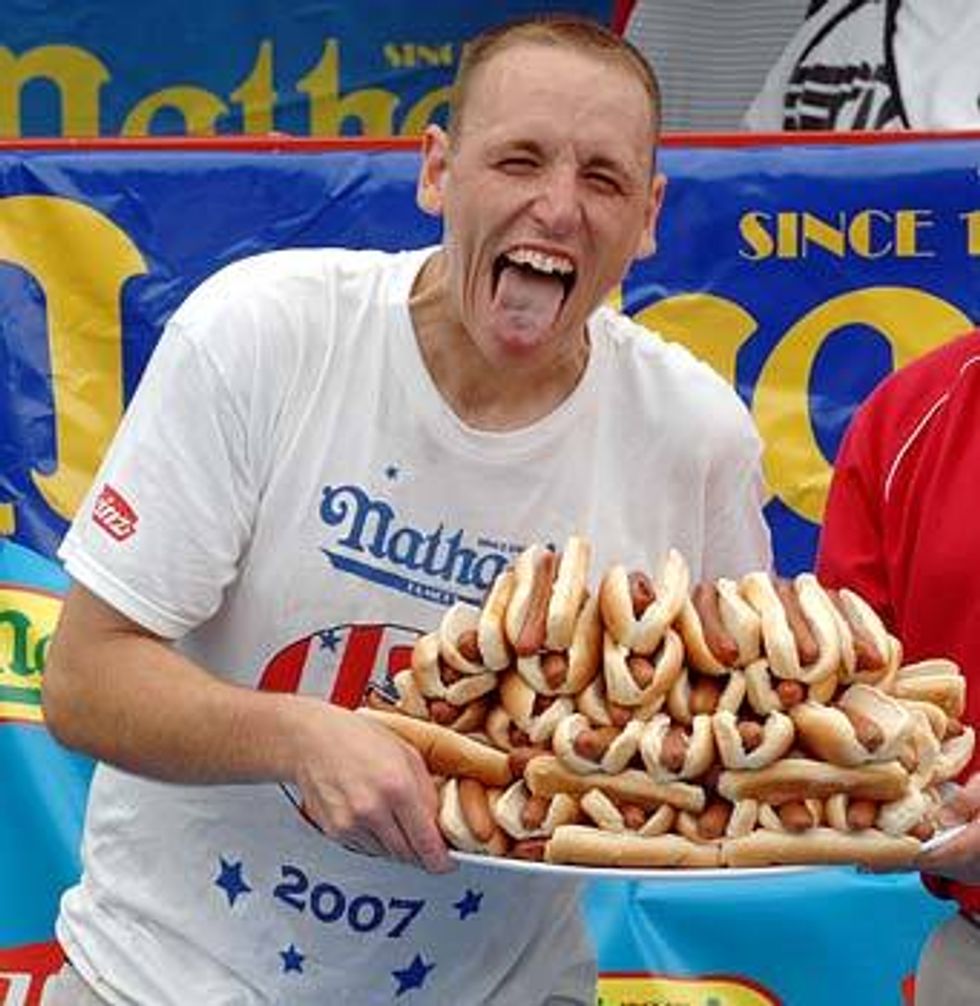 ---
While you were drinking on rooftops, ooh-ing and ahh-ing at fireworks displays, here's what you missed:
Super-conservative senator Jesse Helms
died
on July 4th, at age 86. He once said that his job was to derail the freight train of liberalism. Does this mean that, without him, American politics will be less of a train wreck?
Fires still rage in California, and
in this BBC news video coverage,
we are reminded how totally weird it is that Arnold Schwartzenegger has a real political identity beyond some 90s fusion of the Terminator and Kindergarten Cop.
The government
cracks down
on the evils of cockfighting in New Mexico, the 49th state to impose a legal cock block. The Vatican discovers a
fake priest
taking confessions in St. Peter's Basilica in Italy-they're keeping an extra-vigilant eye out for imposters after all that great PR from the
Raffaello Follieri
scandal.
A couple small victories for our great nation: On his third try, a man from Oregon succeeds at
flying to Idaho in an armchair
carried by helium-filled party balloons, and Joey Chestnut
eats 64 hot dogs
to take the world champ title, in the competition's first-ever overtime. In case you haven't been following, Chestnut beat six-year champ Takeru Kobayashi last year in a wild upset, bringing the title back to America. Where it belongs.
Elsewhere: A top UN official
was killed
by gunmen in Somalia. And less somber news-a 70-year-old woman in India
has given birth
to twins.
Photo: Joey Chestnut being all like "yeah, take that Kobayashi."