Articles
\r\n\r\nCameron Sinclair founded Architecture for Humanity 10 years ago this April, with the elegantly simple-though thoroughly revolutionary-idea of applying the best in design thinking to the people in the world who need it most: refugees, disaster victims, and the global poor.\r\n\r\nAfter winning the TED Prize..\r\n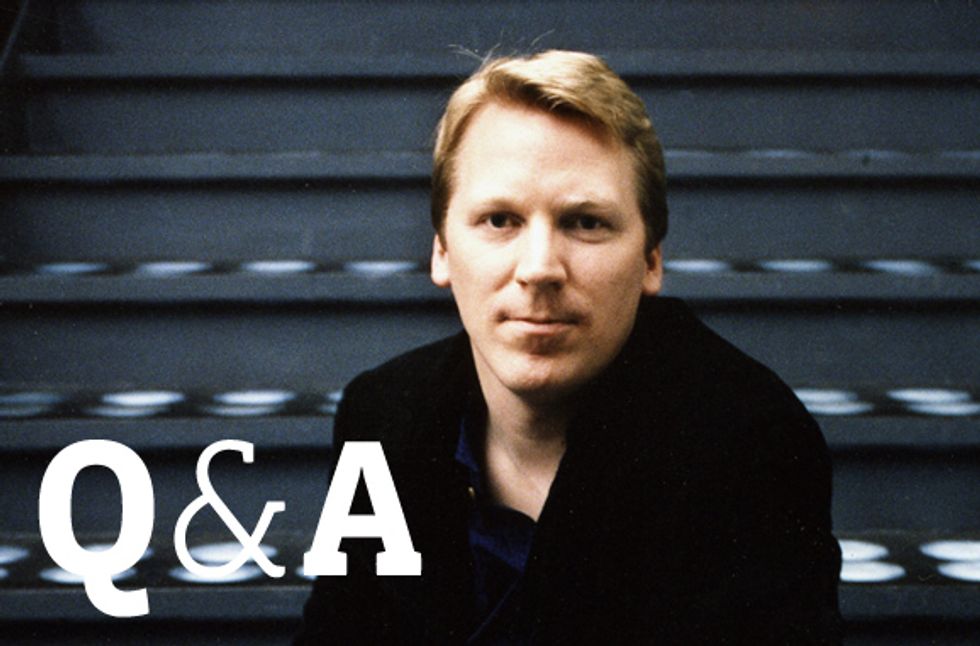 Cameron Sinclair founded
Architecture for Humanity
10 years ago this April, with the elegantly simple-though thoroughly revolutionary-idea of applying the best in design thinking to the people in the world who need it most: refugees, disaster victims, and the global poor.After winning the
TED Prize in 2006
, Sinclair launched the
Open Architecture Network
, an extension of his vision that would provide architects and designers with online resources for managing their projects, sharing insights, and collaborating on a global scale. The organization also issues an annual challenge. This year's contest:
design the classroom of the future
.Fresh off the plane from the World Economic Summit in Davos, Switzerland, Sinclair spoke to us on the eve of the 2009 TED Conference in Long Beach, California.
GOOD:
You just came back from Davos, which by most accounts was a somber affair. What was your take?
CAMERON SINCLAIR:
For me it was fantastic, it was like the storming of the gates. There was a lot of doom and gloom, and a lot of major media followed that; it was an easy story. All the bigwigs were freaking out; they don't know what to do, and they're not sure how to move forward. And if you were from the financial industry, you were weeping in the corner. By day two, you began to see this movement happening around these emerging nations that deal with crisis all the time. So whether it was Turkey, Japan, or African nations like Nigeria, they began to make their mark, and say "Guys, I can tell you from experience this is not going to work." And by day three, the floodgates had opened and anyone with any good idea was listened to. It was basically like the old guard was not sure what was going on, and there was a new guard of social entrepreneurs and young leaders who were just like "If you guys can't control this, then hand over the keys." It was really inspiring. I think I had 12 or 14 hours of sleep in a five-day period.
G:
So now you're back at TED. What's the difference between the two?
CS:
Davos is like a party I wouldn't normally be invited to. It's about figuring out how to get projects going, how to find the cracks in the armor, and where you fit into it. Last year nobody really talked to me, and then this year, everyone's like "Aren't you the guy who does open source stuff and in crisis areas?" I was a hot date. And I got to meet people like the former finance minister of Afghanistan and the vice president of Zimbabwe, and really talk about what can be done in their countries. You almost feel a little more responsible to make a change, to actually take action.After winning the TED prize, I'm like a veteran [at TED]. People treat me differently because they saw me get my prize, and so they come up to me and start talking, and I have to remember if I've met them or if I haven't. It's really great, and your brain gets overwhelmed by different thoughts and ideas. But it opens you up to things you never expected.
G:
How have things progressed with your 2006 TED wish, the Open Architecture Network?
CS:
There are 2,200 projects actively being developed on the network, and 16,000 global members-bear in mind it took 10 years to get 5,000 active members at Architecture for Humanity. For us, utilizing the network as a way to unite the industry around a common goal has been really great.
G:
What is the common goal for 2009?
CS:
The 2009 Open Architecture Challenge is the classroom. Just to meet the millennium development goals for education-which are to give every child primary school education by 2015-we need to build 10 million classrooms. There are also currently 10 to 15 million classrooms that are in major disrepair. You are talking about upwards of 20 million classrooms that need to be either upgraded or built. That is a massive thing.
G:
How does the Open Architecture Challenge work?
CS:
We've tried to rethink the way competitions are run. Usually in a design competition, you have 3,000 entrees for a project that's focused on a particular issue-say, a classroom in Santa Monica-but only one winner. So you have 2,999 non-winners that you can't do anything with. We will give entries creative commons licenses, so that we have the option of affecting hundreds of thousands of classrooms rather than just one.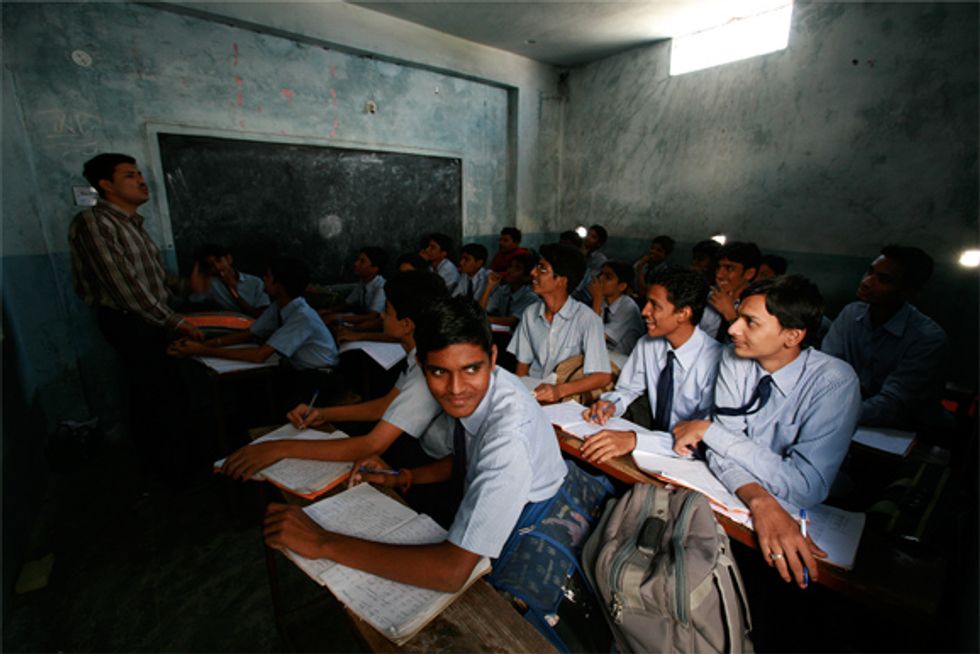 ---
A high-school class at a typical school in the old city of Hyderabad, India (Image ©2009 Orient Global).
G:
So there isn't one design that's better than the others?
CS:
You can't have one building that shapes the planet. There is no silver bullet. There are a million silver bullets. The thing I'm most excited about is that literally anyone who cares about design issues or education issues can enter the challenge. I really do think there needs to be a design revolution, and you need to include the stakeholders. We need to engage kids and teachers in the designing of their own classrooms. The ivory tower approach to design has not created the best classrooms.
G:
What is the potential for the impact once this gets under way?
CS:
If we can come up with tangible solutions that are green, we can affect public policy. The Obama administration is about to pump billions of dollars into green jobs and infrastructure-and that includes school buildings. The worst thing you could do is spend billions on getting green jobs, and then go out there and build crappy, unsustainable schools. Kids, if anything, should have the best environments that are the most sustainable, because they're the ones who are going to be the stewards of the planet.