Articles
Graphic Violence: Drawing the Largest Crime Scene in America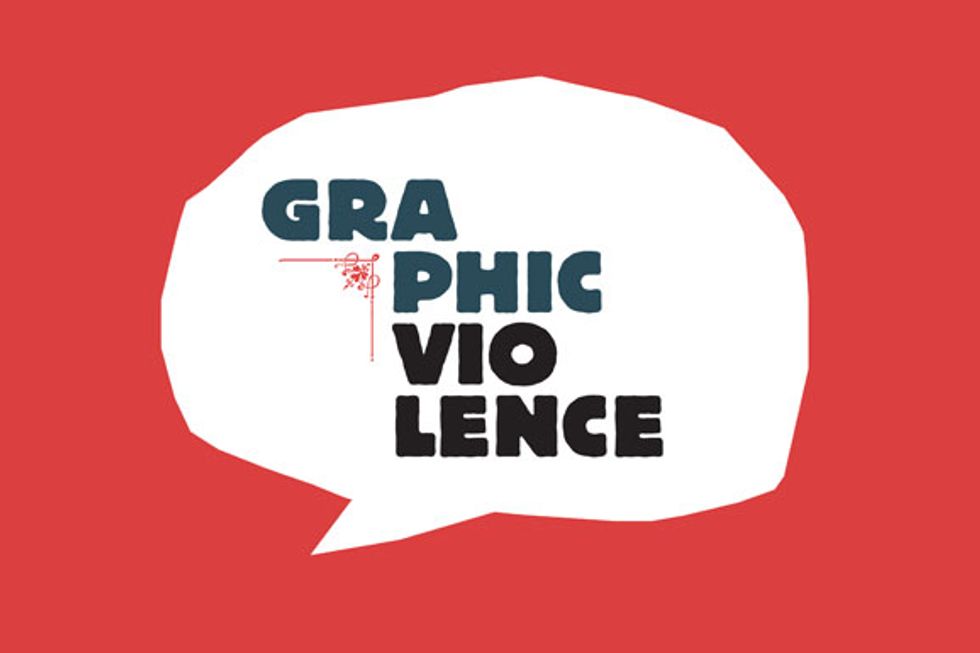 Drawing the largest crime scene in America
This article originally appeared in GOOD Issue 020: The New Orleans Issue, on newsstands now. Read more from The New Orleans Issue here.
---
Since the summer of 2005, New Orleans has been predominantly known for two ongoing events—the devastation, governmental buffoonery, and human catastrophe that was Katrina, and the city's unending culture of crime. It wasn't long after residents returned from their evacuations to Houston, Atlanta, and beyond that the city's crime rates reached their pre-storm levels. They have since remained the highest in the country. Violent assaults and damage to property are everyday occurrences in a place that has become accustomed to tragedy. Poverty, corruption, and lack of education set off a murderous cycle decades ago; Katrina only made it worse.
To assume that New Orleans crime begins and ends on the streets and in the emergency rooms would be misguided. As numerous local government and civic leaders have argued ever since the levees broke, the systemic negligence that led up to the breaches and the response following them could be considered criminal in both deed and intent (with blame mostly resting upon the Army Corps of Engineers and FEMA). The ongoing city and state corruption and corporate irresponsibility might be seen as transgressions of the highest order (as exemplified most recently by the Gulf of Mexico oil spill). It is this idea—New Orleans as both crime-ridden and as a crime scene itself—that takes center stage in a couple of current graphic novels depicting Katrina-era New Orleans.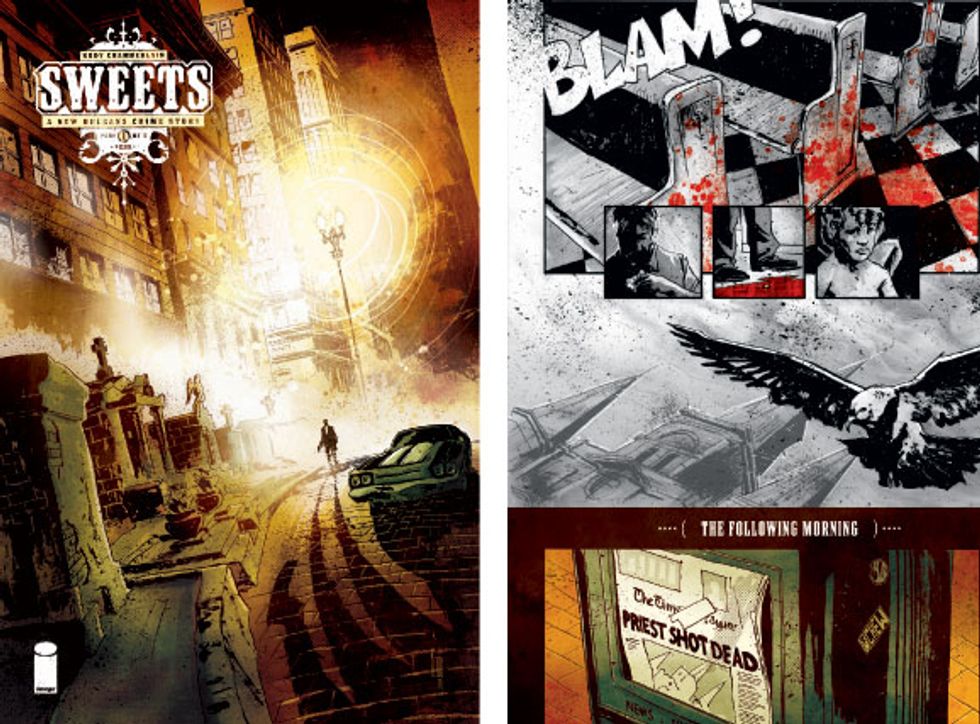 The recently published NYPD Blue-meets-Seven crime drama Sweets—created by Louisiana native Kody Chamberlain—attempts to use New Orleans's staggering murder rate for its fictive advantage. Set in late August, 2005, as the hurricane looms, Sweets follows Detective Curt Delatte as he chases down a serial killer who leaves pralines as his calling cards. Adding somber insult to fatal injury, Delatte's wife has just left him after their daughter was killed in a brazen hit-and-run. Murder and civic chaos abound, and the surrounding violence only heightens the sense of impending doom as the storm swirls towards the city. "Like it or not, the murder rate gives the city a sharp edge," Chamberlain says, "which adds weight to any story set in New Orleans."
Of course, complicating the case is the encroaching hurricane and the uncertainty of the evacuation—a facet of Sweets that may hit New Orleanians a bit too close to home. But hurricanes, like crime, are a fact of life for those who live in the city. "Every time a major storm enters the Gulf, everyone feels the stress, and that can have a major impact on a character, which, in turn, makes for good stories," says Chamberlain. As for Delatte, his stress is channeled into hunting a killer. "What if the killer evacuates?" Chamberlain asks, assuming the voice of his protagonist. "What if evidence is destroyed? What if Delatte can't handle the real-world pressure? Surely New Orleanians would root for Delatte..."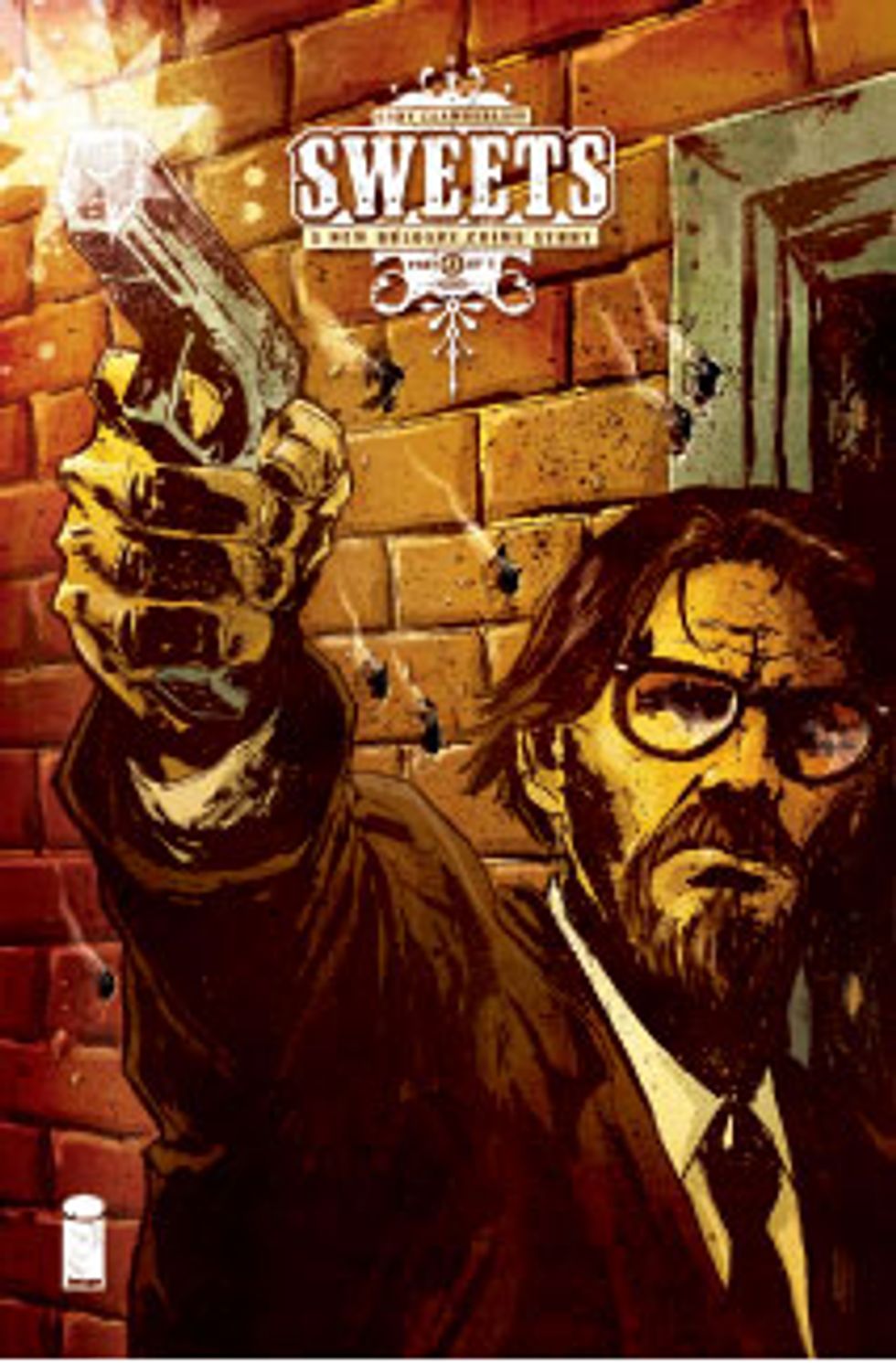 In the world of
Sweets
, catching a killer would be the last victory New Orleans would see for a very long time. In Mat Johnson's graphic novel
Dark Rain
, the storm is just the beginning.
Dark Rain focuses on the schemes of private security companies, local governments, and small-time crooks all trying to make big scores immediately following the storm. Dark Rain (published by Vertigo, written by Johnson, and drawn by the British artist Simon Gane) goes macro, attempting to explore racial, economic, and environmental themes all within the restrictive structure of a bank-heist drama. When asked whether setting a genre-specific crime story in post-Katrina New Orleans made his job more difficult, Johnson says his book was trying to focus on the characters and not on the world they inhabit.
"What Katrina came down to might have been a failure of bureaucracy or culture or national or local government—it's really difficult to say," Johnson says. "You can't really answer all those questions in a narrative. A narrative ends up being about the people you know—you might set out thinking you are going to write about New Orleans, New York, or Alaska, but you ultimately just write about the people and their experiences."
And the personal experiences are as varied as they are tragic. In Dark Rain, accounts from the storm's aftermath are retold and reimagined in an illustrative yet sometimes hyperbolic manner. However, many of the book's details are ripped from the headlines: The "Black Rain" security company runs amok throughout the city; desperate survivors are turned away when trying to cross to safety over the Mississippi bridge; and thousands are left behind while governments and private agencies trip over their own bureaucratic shoelaces.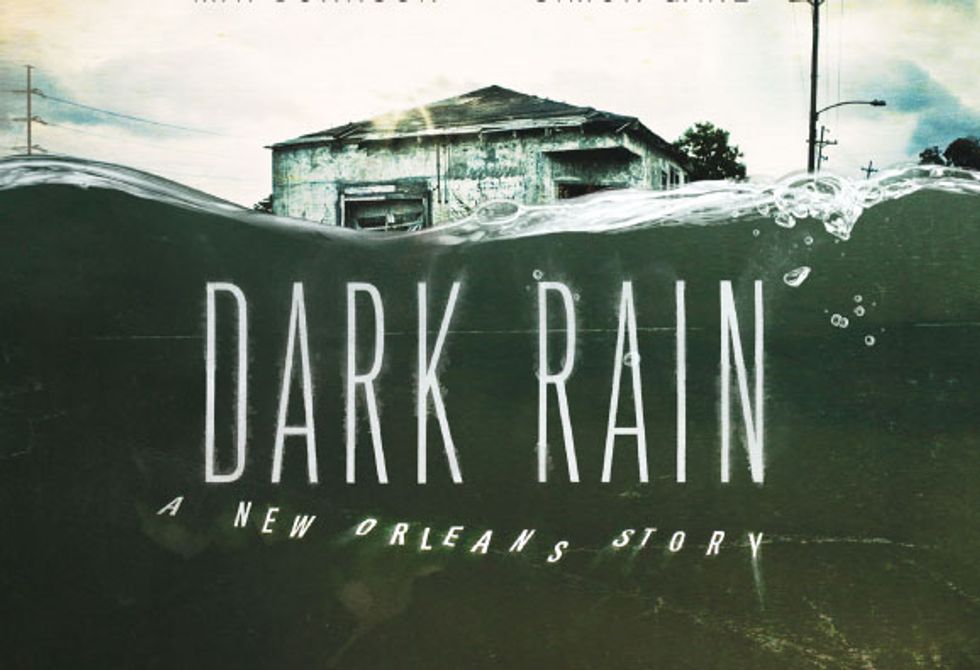 "I chose a bank heist and the reason I did was because to me, there were two things going on after the hurricane," Johnson says. "All the stuff that Blackwater did and, also, the failures of the levees were caused by opportunism and greed—in this way, this type of story makes sense."
The fifth anniversary of Katrina was set to be a commemoration of the progress and improvements throughout the Gulf Coast since 2005, while also remembering those lost during the storm and in the harrowing days that followed. The torrent of oil that is flowing into the same waters Katrina traversed has dampened that anticipation, but new tragedies don't lessen the need to tell stories about those that happened in the past. Neither Dark Rain nor Sweets celebrates the time of Katrina, but both stories are attempts to garner attention for a region that desperately needs it—and a region whose most difficult task still remains the struggle to weather the dulling forgetfulness of time.
This article originally appeared in GOOD Issue 020: The New Orleans Issue, on newsstands now. Read more from The New Orleans Issue here.