Articles
Fed Up With Grass-Fed? One Blogger Vents about 2010's Precious Food Culture Grass Fed Beef Too Precious? Times Food Writer Peter Meehan Vents
Peter Meehan has beef with grass-fed beef. In a recent blog post, he argues that all this pretension might be deadening the local food movement.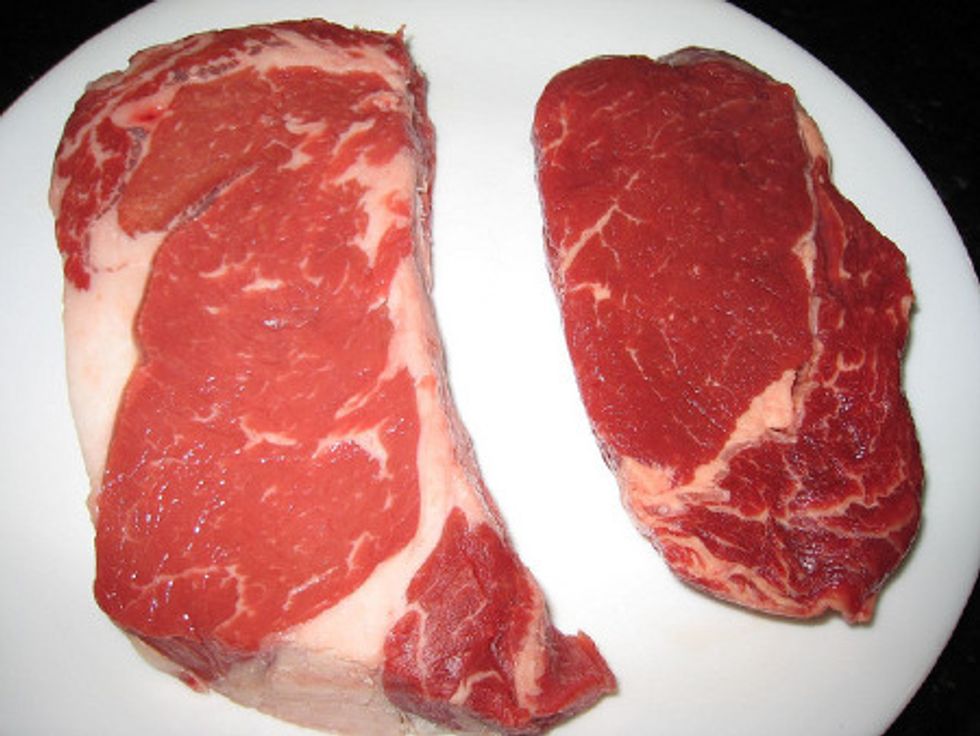 New York Times Magazine
food writer Peter Meehan loves his meat grass-fed, his veggies local, and his salmon wild, but in a
recent blog post
, he vents his frustration with the increasingly precious food culture enveloping New York City.
In three hilarious vignettes, Meehan brings the reader on a mini-tour of the new food scene. For example, a trendy butcher shop that eschews lamb in favor of "hogget" (a word for a sheep that's older than a lamb). Meehan writes that it sounds like a "character from Harry Potter" and "tasted exactly like what has been called 'lamb' for the entirety of my 33 years on the planet."
---
Meehan defends eating based on convenience from time to time and brings some much needed humor to a food scene that might be taking itself a bit too seriously, potentially at the expense of future eaters:
And I'm left to wonder: Is all this righteousness going in the right direction? Or will the snake eventually eat its own tail? What originally drew me to so many of these better-practice/better-flavor foodstuffs was the joy, the passion behind them. What I'm worried about is that as the food thing gets trendier and trendier, at some point the know-it-alls will scare off the casually interested. Maybe even their fellow foot soldiers. Is that sustainable?

\n
What do you think? Has the local/sustainable/slow food scene become too self-conscious, too guarded, too affected to be any fun any more? Or is that just the attitude of an elite few?
Image by Flickr (cc) user Neeta Lind