Articles
The American Lung Association's new State of the Air report finds terrible air in cities all over the country. But it isn't all bad news.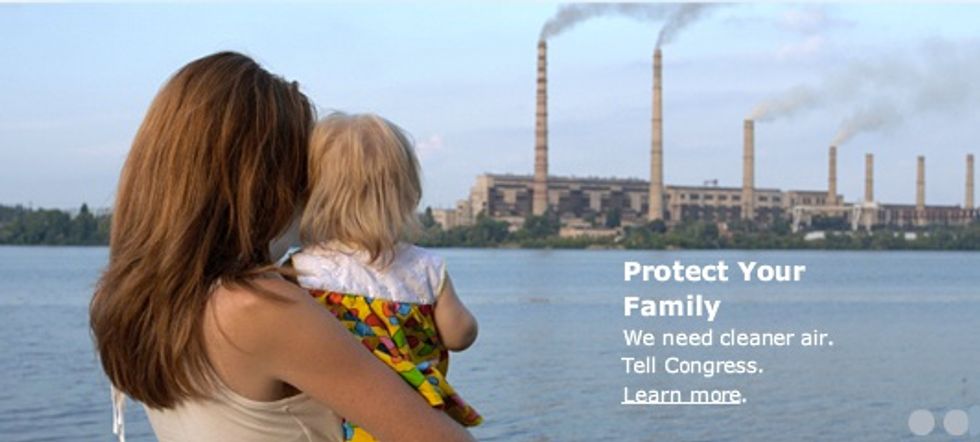 ---
Half of all Americans are breathing "dangerous" air. That's the startling takeaway point from the American Lung Association's annual
State of the Air report
, released this week.
More than 154 million Americans live in the 366 counties identified by the ALA as being "exposed to unhealthful levels of air pollution in the form of either ozone or short-term or year-round levels of particles."
So what are these "unhealthful levels," exactly, and what's the real threat? The report looks at ozone and particle pollution, the most widespread forms of ground-level pollution that threaten our lungs and overall health. The health effects of ozone and fine particulates are plenty. Ozone pollution is proven to shorten life. Both forms of pollution increase the risk of cardiovascular problems. They both trigger asthma and asthma attacks in children, and increase the risk of pneumonia and chronic obstructive pulmonary disease. The ALA has more details and references for all of the various health risks.
The report also spotlights the cities with the cleanest and most polluted air. Apologies to my colleagues in Los Angeles: you have the worst ozone pollution in the country, and rank second worst in particle pollution. You can check out all the city rankings here, or use the "Compare Your Air" feature to figure out where you want to move.
The State of the Air report isn't all doom and gloom. It goes to great lengths to highlight the progress that has been made, and are quick to attribute the pollution reduction to the Clean Air Act. Charles Connor, president and CEO of the ALA, said:
We owe our cleaner air to the Clean Air Act. We have proof that cleaning up pollution results in healthier air to breathe. That's why we cannot stop now. Half of our nation is still breathing dangerously polluted air. Everyone must be protected from air pollution.

\n
So things are getting better, largely thanks to the Clean Air Act and the E.P.A.'s enforcement of pollution protections. Recent GOP attacks on the Clean Air Act in the House were beaten back, largely because of a broad-based public outcry from not only environmental groups, but public health organizations like the ALA. The more that public health and environmental advocates understand that their's is a common cause, the more likely we are to reach a safer, healthier clean-energy-powered future.