Articles
'Hangout Academy' Brings Learning to Google+
The new platform will connect people who want to learn something new with people who want to share their knowledge and skills.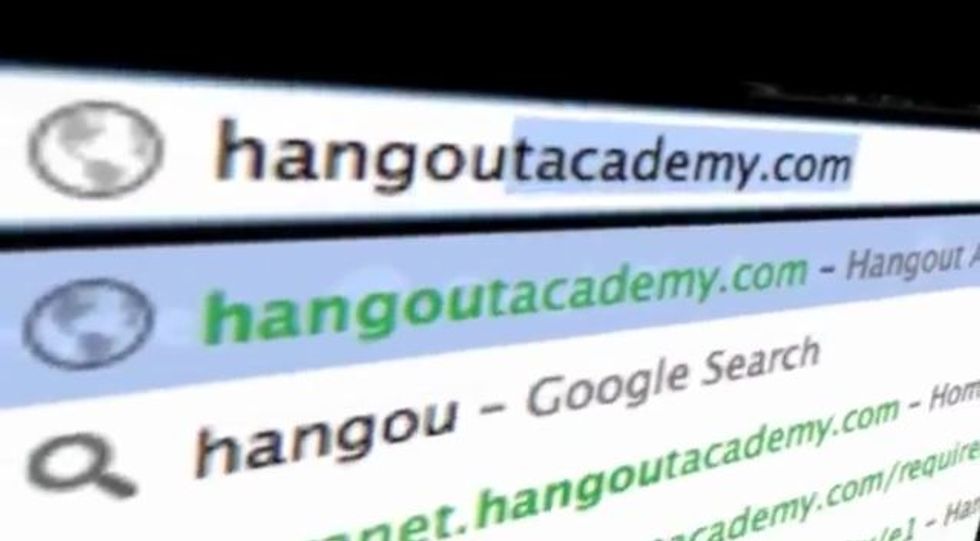 After the birth of Google+, educators began dreaming up ways it would
change the education space
. College professors are using the "Hangout" video chat software to host office hours, students are collaborating in virtual study groups, and soon, curious folks who aren't in school may be able to take classes on the social network.
Launch reports that a team of six developers who have never met in person—they met through Hangouts—are developing the Hangout Academy, which is designed to "connect people in search of knowledge with experienced professionals and hobbyists willing to share it."
---
Jake McCuistion, one of the developers, wrote on his Google+ profile that the group decided to develop the Hangout Academy because they started to realize that while "meeting random new people is nice," Hangouts pose a prime opportunity for users to learn new skills. McCuistion says the beauty of Hangouts is that the format allows people "to collaborate on a global scale". The "proof is in the project," he says, because the virtually connected team has been using Hangouts to build the Hangout Academy.
Christa Laser, another of the developers, recently shared on her Google+ profile two examples of Hangouts collaborations—one for photographers to exchange tips and improve their craft, and one for chess aficionados to share tips and battle each other. The problem for casual Google+ users is trying to find the most relevant or interesting Hangouts happening on the site. While the specific details of the Hangout Academy are still under wraps, we assume it will include a directory that makes it easier for people to find out about Hangout opportunities by topic. Fortunately, we won't have to wait too long to find out about the Hangout Academy's offerings. The platform launches October 9.