Articles
Homegrown Volunteering, from Timebanks to Craft Sales
Whether a timebank exchange or creating your own donation crafts, taking volunteering into your own hands can be a rewarding way to give back.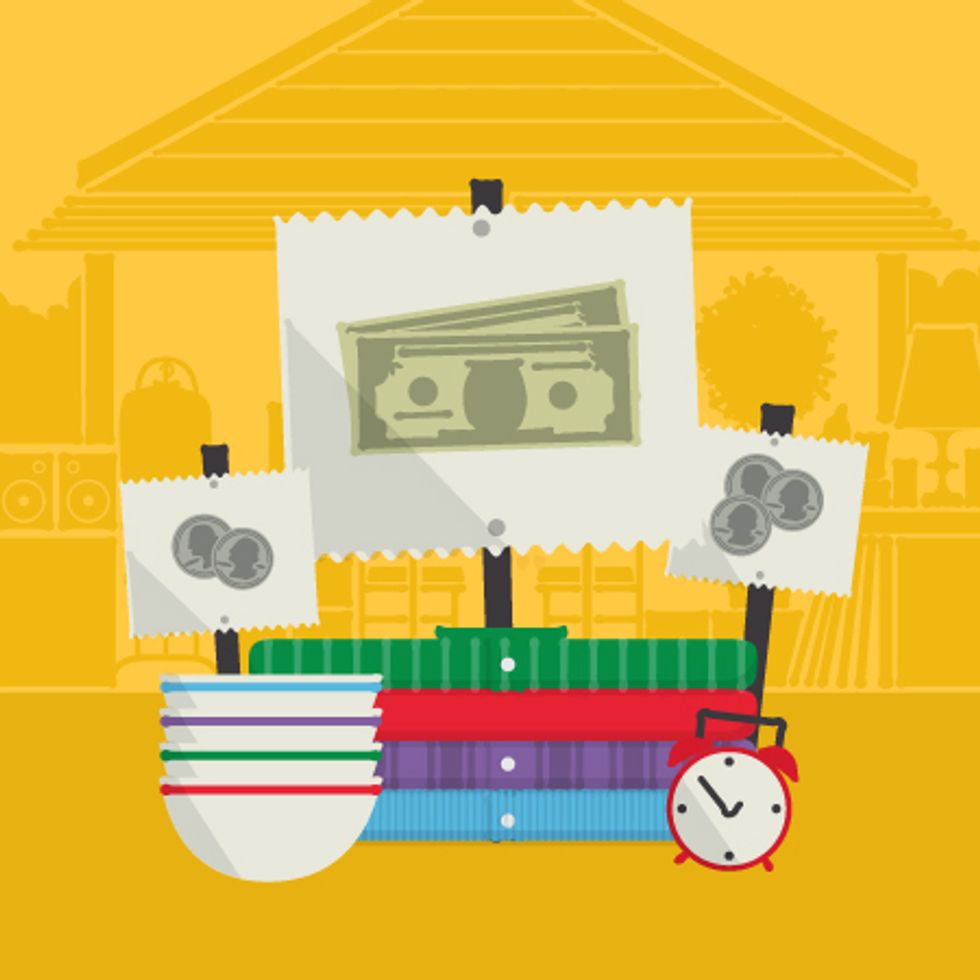 This post is in partnership with Pepsi Refresh Project
---
Volunteering at a local soup kitchen or afterschool program is wonderful and there's fantastic resources online to find a worthy organization. But here are two people who took volunteering in their own hands, and found a way to give back by creating their own programs. When it comes to volunteering, sometimes the most meaningful you can do is start at home.
Making a difference for orphaned and abused animals is what motivated Cherokee, Iowa resident Nancy Nelson and her daughter Annalie down their path of giving back. While attending the county Fair, Annalie noticed the local 4H Club fashioning old t-shirts into reusable shopping bags. To Annalie, the skill equated to a business in the making.
Using mostly donated t-shirts, the mother/daughter duo made reusable grocery bags and sold them for $1 each. Their goal was to raise $10,000, $1 at a time. They were able to secure a Pepsi Refresh Project grant for what would become ReThreadEarth. This past April, ReThreadEarth hosted an Earth Day Craft Sale. Volunteers were crucial and for Nelson, it was all about coordination. "Everyone has something to offer, whether it's talking to people, distributing flyers or organizing tables."
Edgar Cahn was thinking along these lines when he decided to do what some thought was unthinkable—create a new form of currency. After suffering a heart attack in 1980, Cahn had a lot of time for thinking. "I felt useless," Cahn says. "For me being alive meant making a difference."
Thus began Cahn's quest to find a new form of exchange besides money. A lawyer and law professor by trade, Cahn spent time with the London School of Economics refining his theory. Over time, his program grew and developed into what is now TimeBanks USA. "Participating in one is stronger than traditional volunteering where you come in as a stranger and leave as a stranger," says Cahn. "Instead, there's a sense of closeness and extended family."
The premise is simple. For every hour you spend doing something for someone in your community, you earn one Time Dollar. Then you have a Time Dollar to spend on having someone do something for you. Over the years, TimeBanks USA has grown to over 200,000 members in 34 countries. Lisa Conlan-Lewis of Rhode Island can be counted among their ranks. Conlan-Lewis had been working with Parent Support Network when she discovered timebanks.
Now the executive director of Rhode Island TimeBanks, she finds that the reciprocity of timebanks appealing: "This changes the dynamics of trust in that provider relationship."
As with many other states, time banks have caught on in Rhode Island, where the current unemployment rate is the third highest in the country. "Building a volunteer workforce has been both powerful and empowering," says Conlan-Lewis. She points towards progress, like Pawtucket's mayor launching its first citywide timebank.
"The city was bombarded by calls from older individuals who couldn't remove snow," says Conlan-Lewis. "Now Pawtucket is forming a snow removal network through timebanks so they'll have an organized approach this winter."
And the great thing about this new currency is that it relies on something that won't ever go away: people supporting each other. "Though the economy might not be doing well," says Cahn. "Human resources are still there."
Read more about how to get involved in your neighborhood in the GOOD Guide to Your Community.