Articles
How to Be a Mixtape Master
Get advice on finding the latest tracks, creating just the right blend, and using the latest old school throwback—cassette tapes.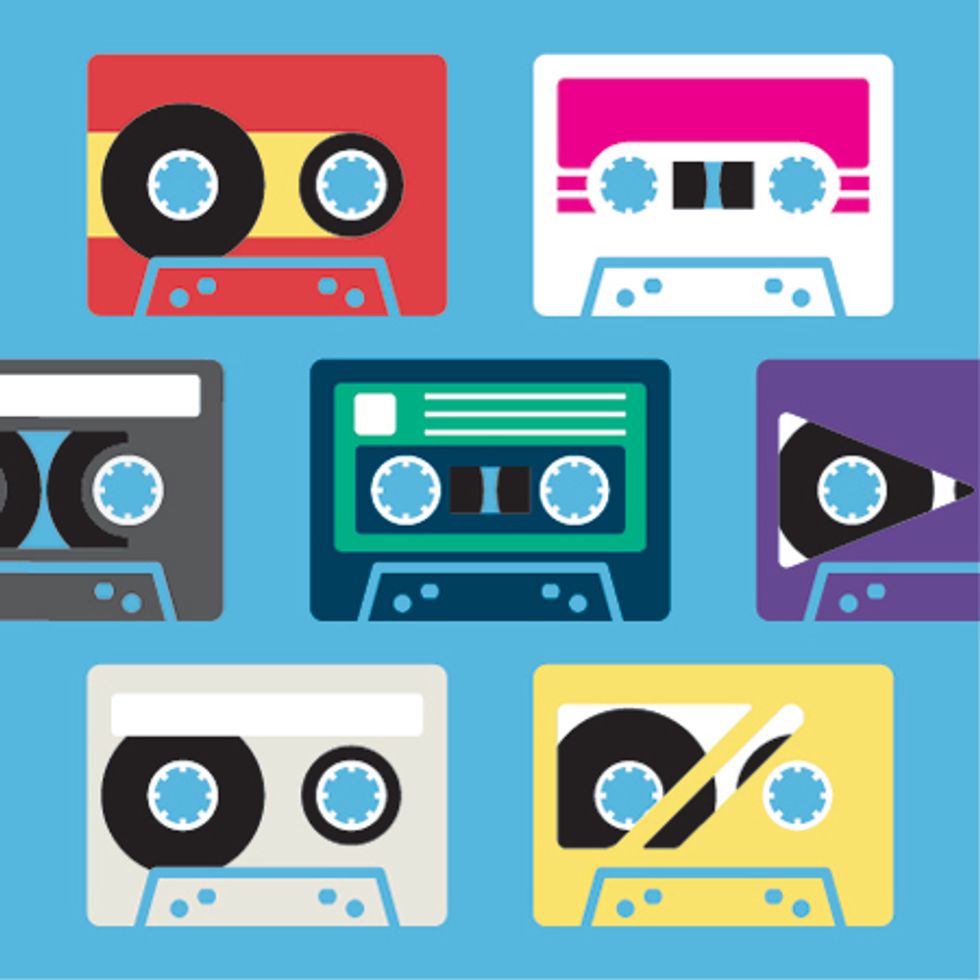 This post is in partnership with Pepsi Refresh Project

---
Summer's here, and it's time to roll down the car windows, drag the sound system onto the deck, and blast out the tunes. But who wants to listen to yet another amped-up mix of the same top twenty songs? Instead, create your own unique blend of personal favorites and hot new talent.
Make it your mission to scan the radiowaves (or online streams) and find great new sounds. "When I make a mixtape, it's all about music I like and want other people to hear," says Chris Joseph, whose nonprofit music label, Threadhead Records, in New Orleans won a Pepsi Refresh grant in 2010 to support their work in music. "I also make sure to mix in different styles of music, artists, ethnicities, and sexes." Check out Threadhead's online music site called Bandcamp, where you can download all the label's forty albums for free, including pop, jazz, and folk to rock and hip-hop. One of Joseph's personal favorites is John Boutté, who "speaks to all that's come out of New Orleans in terms of its culture, politics, and history."
Also check out the recommendations of Vincent Markesino (a.k.a DJ VTEC) and his sister, Jennifer Roberts, Pepsi Refresh 2010 winners of a $5,000 grant to create Camp DJ VTEC, where kids of all backgrounds learn to bring together diverse kinds of styles and instruments to make music outside the mainstream. Roberts likes Pandora as one of the ways to find new music: "Simply put in a fave artist or song and it will pull similar ones for you to listen to as well," she says. "We are obsessed with Trombone Shorty & The Orleans Avenue Band, The Roots, and Dwayne Doopsie and the Zydeco Hellraisers."
Don't forget your local scene, either; sometimes you can uncover the most interesting stuff close to home. Kevin Erickson is head of the nonprofit All-Ages Movement Project which hosts a national network of all-ages venues and music organizations that won a 2010 Pepsi Refresh grant for its work. To find the best bands in your area, Erickson recommends talking to the staff at local independent record stores who are usually in on the scene, stopping by community music festivals where sounds are happening at the grassroots level, or even volunteering at local venues to hear sounds before they hit mass market. "You have to dig a little, but if you do the work, it ends up being incredibly rewarding," he says.
Start with your local college radio station with their fresh sounds, then hit Hollow Earth Radio, and the great music at Dublab. And don't forget to check out the All-Ages website to find venues in your area—as well as great sounds like Angelo Spencer, who Erickson says "is totally awesome and plays a mean Moroccan-inspired guitar."
Then take it back a couple decades to finish off, and listen to the latest on cassettes. Thought they were forever gone? Nope, they're still around, stronger in some circles than ever. Ariel Pink, a cassette artist, likes that "they are cheap, expendable and durable, and when recording at low speeds the sound degrades, but you can fit up to 2 hours worth of music on one cassette." He checks out new tunes from friends and family, and also scours YouTube and radio station WFMU's archives.
Mike Sniper, of Brooklyn-based label Captured Tracks, releases (and reissues) music on cassettes. "They're tactile. You can go to a shop and hold it. Bands can sell it on their merch table and the fan can remember they bought it at the show," he says. "You can't have that experience with a download." Off-label he likes Kurt Ville and Future Islands and also thinks there's good music to be found on the artist-made mixes at FACT.
And that is truly the makings for a well-measured mix well worth listening to and sharing this summer.
Read more from the GOOD Guide to Arts and Culture here.