Articles
HOW TO: Grow an Edible School Garden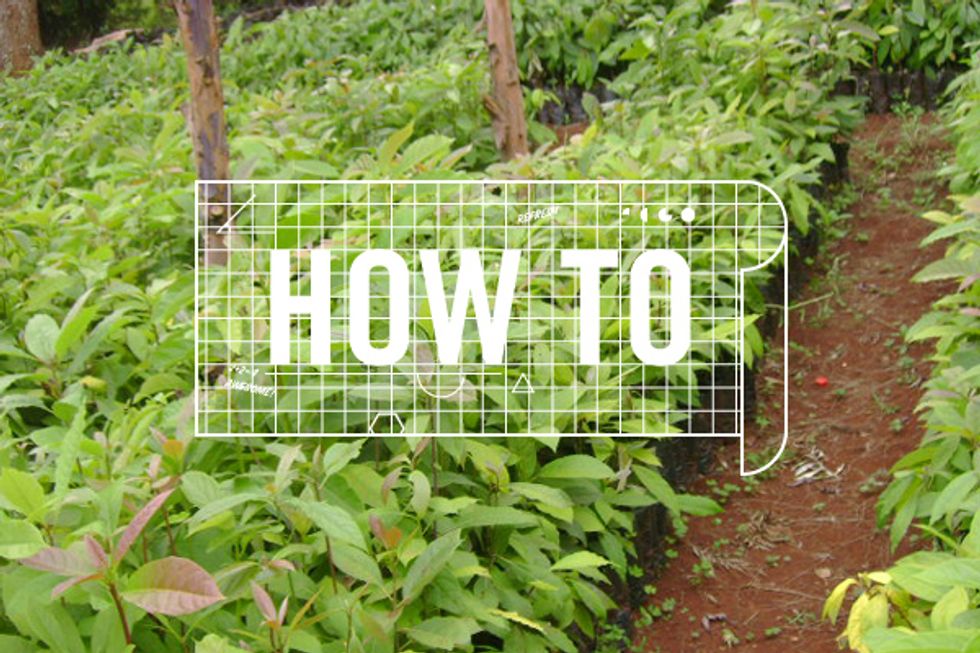 For a lot of families, growing their own garden is something akin to that big trip abroad: a great idea in theory, but hard to actually make happen in reality. With over a third of the nation's children overweight or obese, healthy eating habits aren't just a private family matter, they're a public health issue. Consider this: the number of overweight or obese school children has nearly doubled in the last decade. Kids who are obese by the age of 12 are 85 percent more likely to remain obese as adults. Kids who are obese in their early teens are twice as likely to die by the age of 50. Sobering news to be sure, but useful information if we are to combat this epidemic and get those kids to eat their vegetables once and for all. "Kids who grow broccoli eat broccoli," says LAUSD Green Policy Director Mud Baron. In other words, want your kids to eat their spinach? Teach them to grow it.
---
1) Build a team. "School gardens are a team sport," says Baron. Assemble a team that includes at least one teacher, student, and parent. If you can, get the Principal on board early by asking her to join your team. This will help speed up the entire process. Invite parents with special skills to contribute.
2) Come up with a plan. It may sound obvious, but creating a plan early on is essential for ensuring you get enough funding and can build a functional, sustainable garden. You will need two plans: one to build the garden and one to fund it. There are four essentials in building a sustainable garden, says Baron: soil, plants, tools, and irrigation. (You should also consider your local climate and how much sun you receive and at what times—you probably can't grow mangos in Minnesota, sorry). Once you've got an idea of your material needs it's time to build a budget, which brings us to our next step.
3) Get money – more than you think you'll need. This is the part that everyone groans about, but it doesn't have to be so bad. You're building a school garden! Raising funds can be a fun and interactive project that the entire school can get behind. If your bake sales and penny drives aren't cutting it, you can go the more traditional route and go after private foundation and government funds. There are also a number of nonprofit organizations that fund school garden programs, says Baron, including the National Garden Association and Keep America Beautiful.
4) Create a curriculum. We've focused on an edible garden, but that doesn't mean other types of programs can't be incorporated. "It's about learning by doing," says Baron. According to the California Department of Education, students who participate in garden programs see their GPAs rise. Schools have made their gardens outdoor classrooms, after school programs, and edible kitchen gardens as well as science, history, and reading gardens. "It's more about process than product," notes Baron. "The kids learn that just because you want something, doesn't mean that nature says you can have it."
This post originally appeared on www.refresheverything.com, as part of GOOD's collaboration with the Pepsi Refresh Project, a catalyst for world-changing ideas. Find out more about the Refresh campaign, or submit your own idea today.