Articles
How to Host a Block Party Blowout
Putting together a block party is not only a great ice breaker for any neighborhood, it's the perfect way to turn neighbors into friends.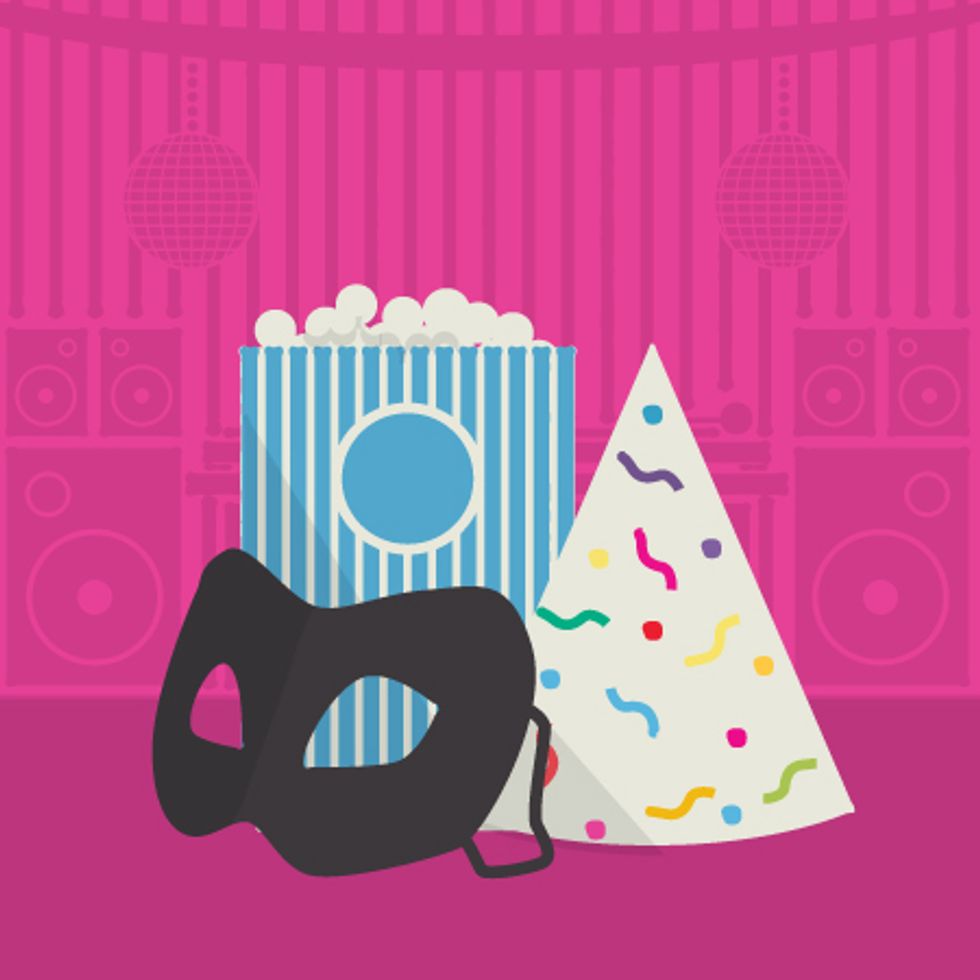 This post is in partnership with Pepsi Refresh Project
---

Spend Fourth of July in a certain Sherman Oaks, California neighborhood and it's impossible not to get caught up in the fun. Their annual parade kicks off with bicycles, wagons, and family pets decorated in red, white and blue marching behind a local fire truck. And yes, the strolling violinists are great. So are the skateboarders displaying their street skills. A favorite element, though, would have to be the Bloody Mary station for parents accompanying their progeny along the route. So how do you bring the block party spirit to your own neighborhood? Well read up, because with a little bit of planning, anyone can rock their block.

Keep it Small
Though Sherman Oaks-resident Ken Chong lives just a few blocks away from the scenario mentioned above, it wasn't that neighborhood that inspired him to make a change in his own. Instead, it was a Columbus, Ohio group he'd read about, Wednesdays on the Porch. The appeal about the concept made a lot of sense to him: Getting together with the neighbors needn't be a big production.
One of the founders of Wednesdays on the Porch, Doug Motz, says it's the simplicity of this neighborhood ritual that's kept it going strong for so many years. "You don't have to have anyone in your house and clean up," he says. "You just dust off the porch."
Wednesdays on the Porch has also served as a conduit for meeting local officials. "We have speakers, such as political candidates, attend to talk about everything from freeway construction to foreclosures," says Motz. Serious topics aren't the only ones being bandied about on the porch. "Wednesdays are a melting pot forum for talking about all sorts of things," he says. "Everything from ideas tailored to the needs of the neighborhood to where someone got the plants for their garden."
One of Motz's favorite things about his Wednesdays is how people get to know each other one-on-one. In fact, more than one marriage has resulted from them. "Often you have a perception about a neighbor and that perception is blown away," he points out.
Going Big
When Ken Chong and his wife Heidi moved from Brentwood, California to Sherman Oaks, they were ecstatic to learn their new neighborhood had an annual block party. "It's a lot easier than people think," Chong says. "You just need a core group to pull things together."
To secure sponsors, Chong usually approaches neighborhood businesses. "By coming or contributing to the block party, these businesses get recognition and patronage by local consumers," says Chong. He's gotten donations of everything from discounted food for the party from nearby restaurants to prizes such as electric toothbrushes from a local dentist. Last year, the block party hit pay dirt when a rather large telephone/cable company bankrolled the entire event.
Also invited to the party are the local fire and police departments. "We've had everyone from a field deputy to a councilman attend," says Chong. And, of course, those guests arriving by fire truck or police car are always a big hit with the kids. In her Portland, Oregon neighborhood, Fiona Thompson makes sure another group makes the guest list. "Invite a band," she advises. "Doesn't even matter if they're good or not. People flock to hear live music."
Speaking of Invites...
Email and Yahoo groups are extremely efficient when inviting the masses to a neighborhood. Don't stop there, though. It was a poster in the park that first made Thompson aware of happenings in her community. "Because our neighborhood association is an arm of the local government, they have to make themselves officially know to the public." Chong's neighborhood kicks the poster route up a notch with dry erase boards. "Neighbors with strategically-placed lawns put them out with announcements prior to an event."
Thompson thinks hand delivery makes a big difference. "Going house-to-house and just saying hi adds a personal touch," she says. Thompson's visits have been reciprocated in more than one way. Newly met neighbors now stop by to borrow a cup of sugar or to alert her that they're going to be out of town so she can keep an eye on their house.
As for Chong's doorbell, that's been ringing a lot lately, too. Wanting to get to know his neighbors even more intimately, he's borrowed from Wednesdays on the Porch and kicked off an ongoing Patio Series. An out-of-town visitor who plans to drop by next month: Motz.
Read more about getting involved in your neighborhood in the GOOD Guide to Your Community.