Articles
How To: Save Your Local Library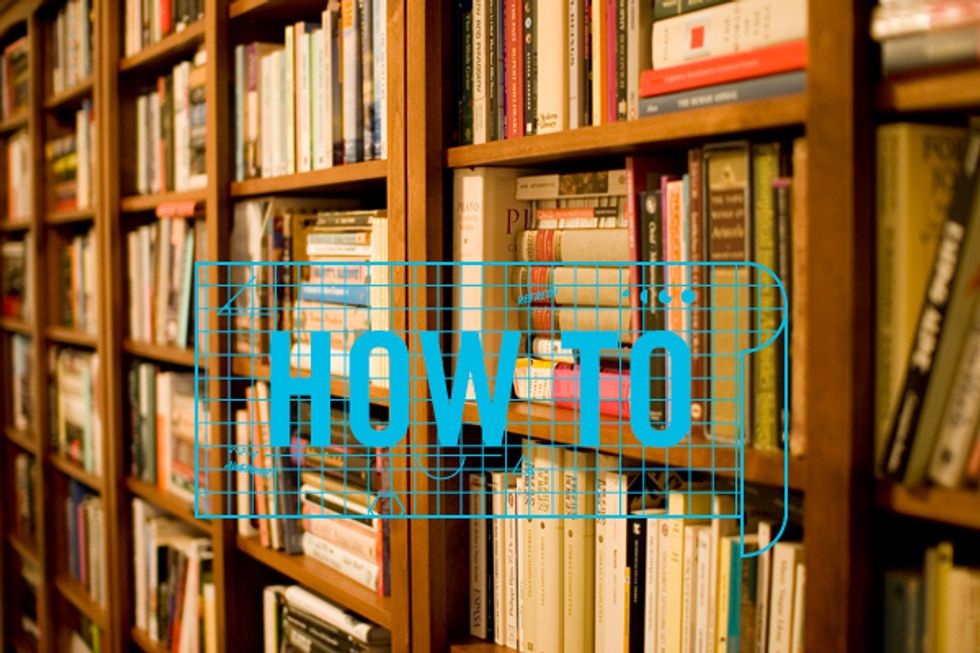 With recent cuts
in city and state funding, libraries are an increasingly endangered species. From
Charlotte
to
Los Angeles
(and
lots of places
in between) libraries are being closed and their hours cut. We talked to librarian Steve Klein about how you can keep the doors of your beloved branch open.
1. Borrow Your Next Read. Circulation is one of the most important ways for the budget keepers to decide what branches are most active. Next time you need a book, go to the library instead of that big retail store.
---
2. Use it or Lose It. When was the last time you stepped foot in your library? Foot traffic is a key indicator of how many people the branch is serving and how much of an asset it is to the surrounding community. Even if you don't need a book, try to stop in your local library once or twice a month. Besides books, most libraries now offer DVDs, music, and magazines: all for free!
3. Create Great Programming. Your librarian is probably overworked and underpaid, so don't ask him (or her) for more programming. Do it yourself. "Staff tends to get stuck in ruts and sometimes have trouble coming up with new ideas, so greater participation in the library by the community is the best possible solution to keeping the library relevant," says Klein. Programs ranging from genealogy to film screenings can all be hosted and run by volunteers. And it's not just adults who can contribute. Kids can teach workshops on how to use Facebook, iPhones, and other technology to older library members.
4. Volunteer. Besides programming, volunteers can help beleaguered staff with a number of operational functions. Got some extra time? Help reshelving books, repairing and maintaining the building, or creating displays and exhibits, says Klein. Because building conditions are an important consideration for the powers that be, point out (or help fix) small problems before they become big (read: expensive) problems for the city to handle.
5. Team Up. Does your child's school need a place for after school tutors? Does the local community center need a computer lab? Connecting the dots and showing how local organizations benefit from the library will demonstrate its value to the surrounding community. And remind teachers, the PTA, and students to speak up. The more diverse the group of voices, the more likely it is your politicians will hear them.
Photo (cc) by Flickr user Stewart
This post originally appeared on www.refresheverything.com, as part of GOOD's collaboration with the Pepsi Refresh Project, a catalyst for world-changing ideas. Find out more about the Refresh campaign, or submit your own idea today.