Articles
If the Government Shuts Down, Don't Worry: Federal Coal Auctions Will Go On
The Bureau of Land Management has assured coal barons that public land will be available to buy and plunder, government shutdown or no.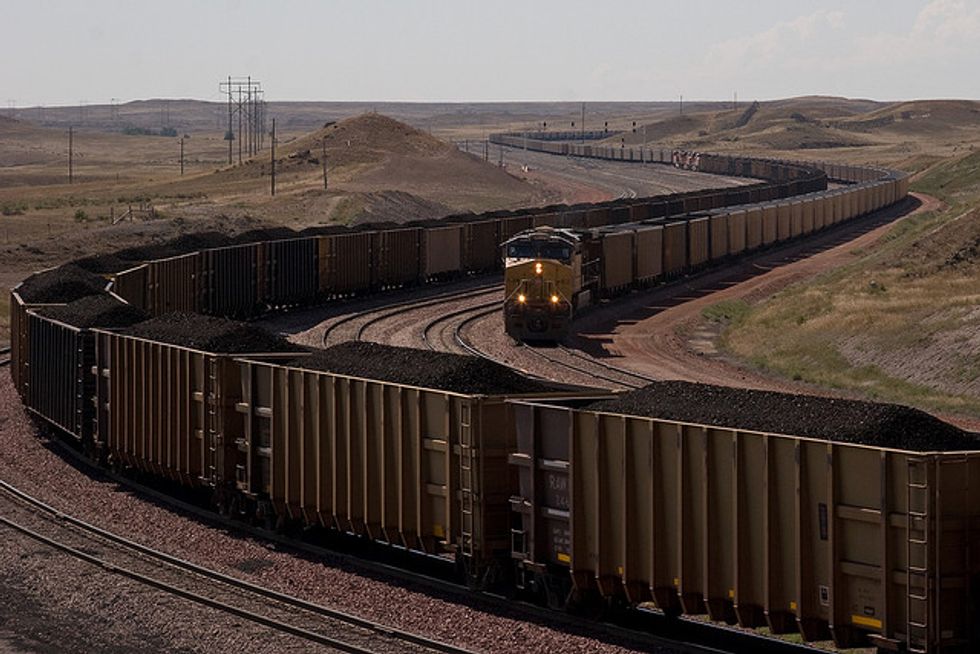 Last month, the Obama administration announced a massive expansion of coal mining in Wyoming, offering leases on four enormous tracts, totaling around 7,441 acres, of public land and containing an estimated 758 million tons of coal. The leases are supposed to be auctioned off over the next few months.
---
Well, if you were thinking of bidding, don't worry about the government shutdown. The Bureau of Land Management assured a coal industry official yesterday that, "[sales] of federal coal leases in Wyoming that are set to begin early next month will not be affected by the looming government shutdown unless it stretches out for weeks."
Meanwhile, an important NASA climate study of the Arctic will immediately be, um, put on ice. And the National Parks will be closed.
But coal barons, get your auction paddles ready! The first tract—the West Antelope II North Coal Tract—is a beautiful, 2,838 acre spread with stunning panoramic views and "an estimated 350 million tons of mineable coal." It goes up for auction on May 11, and the kind folks at the BLM will make sure it's ready for you, government shutdown or not.
Hat tip, RLMiller.
Photo (cc) by KimonBerlin on Flickr