Articles
I'll Be A Monkey's Uncle!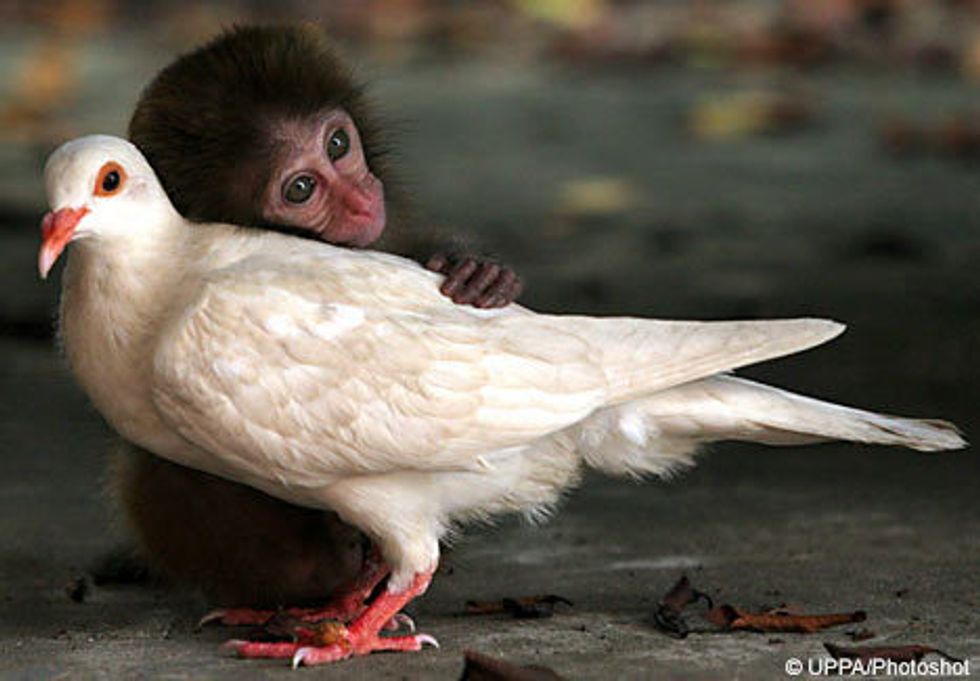 ---
And
that pigeon will be a monkey's BFF
.
And
this cat will be a pug's mom
.
And
this husky
will be a polar bear's sparring partner.
E. O. Wilson is
warning us
that species are going extinct at rates 1,000 times the prehuman levels. Our message for
Blog Action Day
: take a cue from these animals and take care of your cohabitants.