Articles
In the Future, You Will Use Your Phone to Save Energy
Apps designed to integrate with your electricity meter are just starting to hit the market. What's available, and what's on the horizon?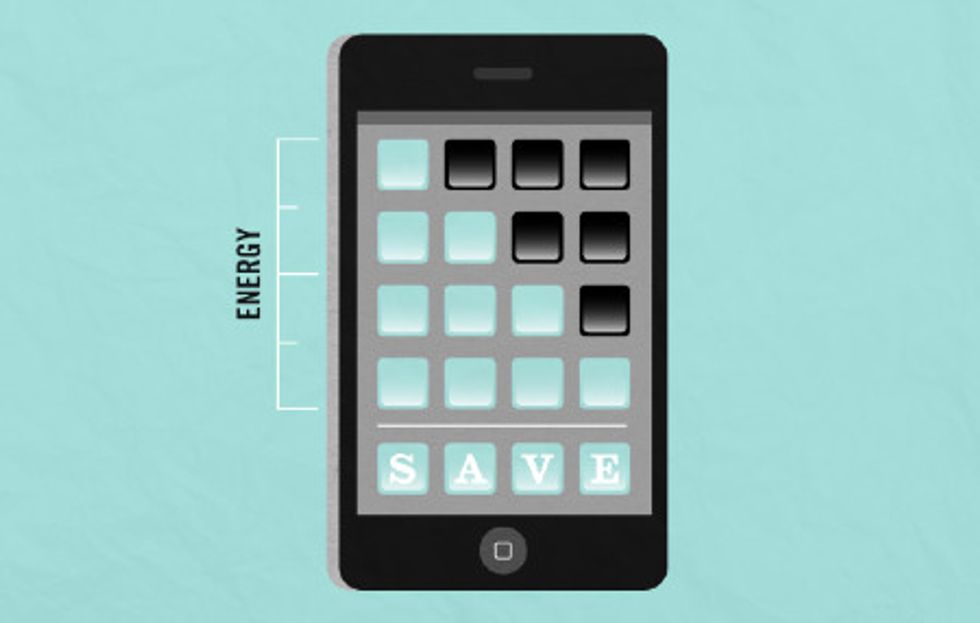 Apps designed to integrate with your electricity meter and help you save are just starting to hit the market. What's available, and what's on the horizon?
Smartphones are energy hogs. Just think about how much longer the battery in your cell phone from five years ago lasted as compared to your Android or iPhone's battery now. But while smartphones quickly suck up battery power, they can make up for it in other ways—namely, by helping you save energy in other parts of your life. Welcome to the world of the energy app.
---
At the moment, energy-saving apps are mostly geared towards high-end home energy management systems. The Control4 Mobile Navigator, for example, works with Control4's home control systems, which can automate everything from lighting and shades to thermostats and sprinkler systems. Forgot to turn your lights off? You can do it from the office. Control4's app simply extends the functionality of the brand's touch screens, keypads, and remote controls by allowing home control from anywhere. Similar apps are available for Wiser Home Control and eQ-3 branded energy management systems.
Do you have a rooftop solar array? SunPower's Solar Electric Home Energy Management System lets you keep track of energy generated by SunPower-branded solar systems in real time. The app also offers information on the lifetime energy production of the panels, daily production, daily usage, and net energy use.
If you're lucky enough to have a smart meter installed in your home or apartment, the app options expand even more. Tendril Vantage Mobile allows select utility customers to monitor home energy use in real time, monitor dynamic price changes, and control smart meter-connected thermostats and appliances remotely. Utilities are getting in on the act, too—Irish utility company Bord Gáis Energy plans to release an iPhone app that offers detailed information about energy consumption and costs. Utility companies in other countries won't be far behind.
Don't have a home energy management system, a solar system, or a smart energy meter? There are other energy-saving app options. Consider downloading the MeterRead iPhone app ($2.99), which allows you to read your old-fashioned energy meter using your phone. The app calculates energy usage to the millisecond, predicts 30-day usage based on history, and stores data for hundreds of meter readings. It can even tell you how much energy a single appliance is using—just read the meter with the device plugged in and then check it again when the appliance is unplugged. It's a clunky way to track appliance usage, to be sure, but it's nearly free.
And this is just the beginning. App makers have barely scratched the surface of what handsets can do. That's not surprising—a recent Pike Research study revealed that only 13 percent of consumers can imagine controlling household appliances via smartphone in the future.
But that could quickly change. Pike also predicts that 28.1 million people will use home energy management systems worldwide by 2015. At the same time, the number of people with smart meter installations will also shoot up. And since smartphones probably aren't going anywhere, it's a safe bet to say that the future of home energy management lies at least partially in our cell phones.