Articles
At IDEO, we've been starting to think about the social impact of our work, and our journey into the realm of social impact...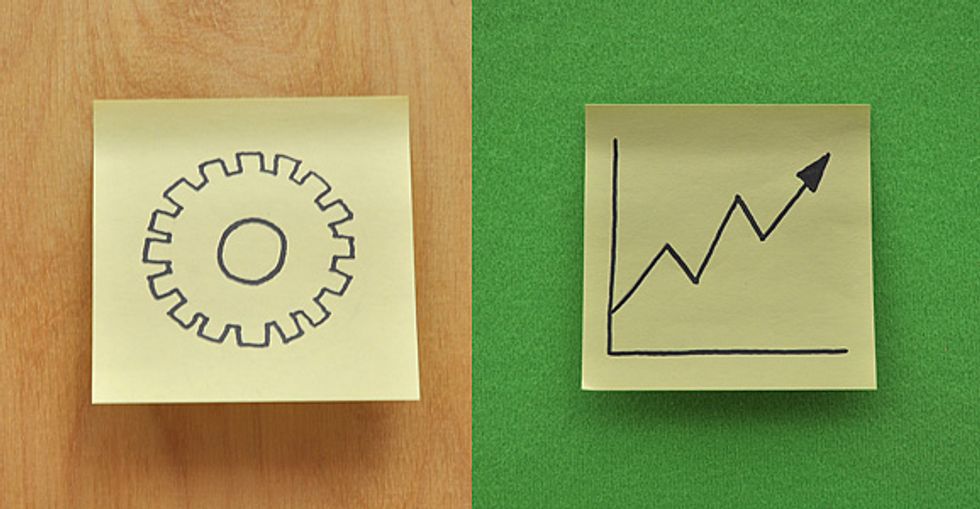 ---
At IDEO,
we've been starting to think about the social impact of our work, and our journey into the realm of social impact has brought us deeper and deeper into many conversations about metrics. As designers, we are eager to apply our expertise in tackling some of the world's biggest problems, including inadequate education, insufficient access to clean drinking water, and lack of basic health care for the poor. Each initiative we take on has been a rich learning experience about the lives and contexts of the people we are designing for, as well as an ongoing challenge of knowing whether or not we really are achieving the impact we were setting out to make. One avenue we are exploring is the relationship between innovation and evaluation. We're pleased to be partnering with GOOD to bring great minds together and push best practices forward.This week in our first collaborative event, we will host a group of thought leaders at the IDEO San Francisco office to kick start this conversation and help focus the theme of this blog: Innovation in Evaluation. Participants come from a wide variety of backgrounds, including foundations, design firms, management consultancies, and evaluation specialists. Stay tuned for the conversations started in our session this week to continue here on this blog.Since my time as a research director studying community-based preventive health programs at Stanford Medical School in the late 1970s through my more recent role as chief investment officer at Omidyar Network, questions of better ways to measure the impact of innovative solutions and business models have been very much on my mind. During the past 30 years, the field has been slowly accelerating and involving more and more individuals and organizations. Today, the notion that we should evaluate our impact is generally accepted as a given. How such evaluation is conducted and whether or not it's informative is still debatable. This conversation is an opportunity to bring together some of the top thinkers and organizations on evaluation, and share what we've learned and how we've grown with a much broader group of participants.We hope this forum will become a central gathering place for participants worldwide to explore innovative approaches to evaluation. Each week, we will take on a new theme related to measuring impact and will feature both guest authors and IDEO bloggers. We invite everyone working and thinking about this topic to contribute thoughts and experiences to the conversation.
Guest blogger Doug Solomon is the Chief Technology Officer at IDEO
.