Articles
It Takes a Village: A Q&A with Luca Belpietro, Founder of Maasai Wilderness Conservation Trust
Reinventing the Outdoors Contest: Luca Belpietro talks about founding the Maasai Wilderness Conservation Trust.
Launching on Monday April 4, GOOD and the 2011 Ford Explorer will be devoting five weeks to the Reinventing the Outdoors Contest, which showcases amazing organizations like this one that are redefining the way we live, work, and play outside. Check in every day for a new story about the people, celebrities, and programs behind each organization. Help your favorite group win the $50,000 grand prize by voting for them starting Monday, May 9 through Friday, May 13.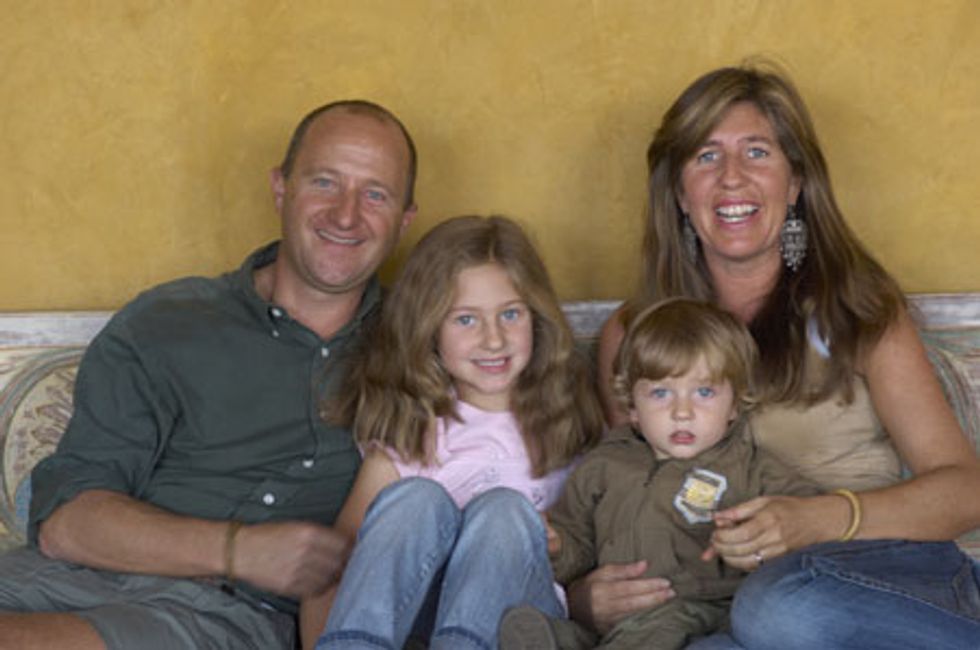 ---
Italian-born, but Kenyan by choice, Luca Belpietro first visited Africa with his father as a small child. He never forgot his love for Africa and in 1996, he left the world of financial consulting and followed his heart to Kenya. He and his wife Antonella Bonomi are the founders and owners of
Campi ya Kanzi,
the Maasai community eco-lodge.
GOOD
:
Why did you choose to work with the Maasai?
LB:
The Maasai are probably the most iconic tribe of East Africa. They live in balance with nature, and all the safari happening in East Africa take place in land that either was or still is Maasai. The community owns the land, and I manage it for and with them.
G
:
What are the most pressing issues facing the Maasai?
LB:
Land and water. In the past fifty years, the population of Kenya has quadrupled, from 10 million in the 1960s to more than 40 million today. And seven million Kenyans depend on the Chyulu Hills for their daily water needs. More people equals a greater demand for land, which is taken away from Maasai pastoralists (and consequently from wildlife) and given to farmers. More land for farming means more demand for water, usually through unsustainable and destructive ways (diversion of rivers) and it means destruction of wildlife (farmers kill wildlife to protect crops or to feed themselves if crops fail).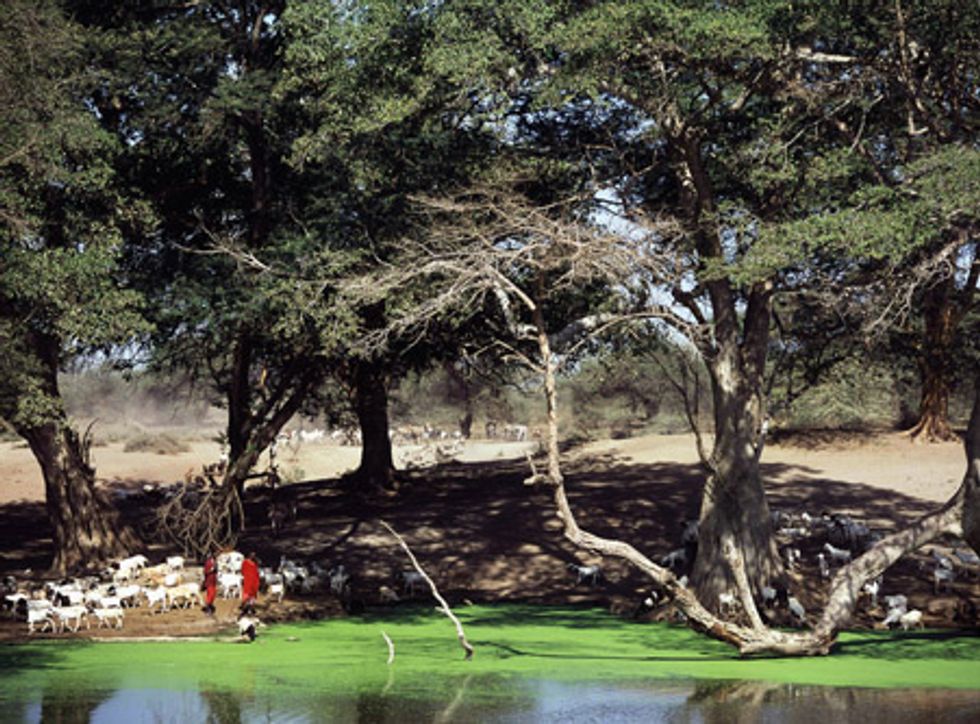 G:
How exactly do you help the Maasai preserve their wilderness?
LB:
As they earn economic dividends through the ecotourism joint venture of Campi ya Kanzi and through MWCT programs, they have a very strong motivation to keep the land intact and benefit from it.
G
:
Can you tell me a little more about how Campi ya Kanzi adds to your efforts?
LB:
Campi ya Kanzi was the first step toward involving the Maasai community in self-preserving their wilderness and wildlife. The camp still provides 20% of MWCT's yearly budget through conservation fees charged to tourists. Guests have a very exclusive and personal experience with protected African wilderness, with the unmatchable involvement and genuine connection with the Maasai community.
G
:
Can you explain the Simba project to help save lions?
LB
: There are now more Polar Bears in the world (24,000 to 30,000) than lions (14,000 to 20,000). The Maasai cannot tolerate great carnivores going after their livestock, and with less land for more people, humans and their livestock are competing with wildlife for land. The conservation fees charged at Campi ya Kanzi are used to compensate the Maasai for their livestock losses. This has stopped the killing of lions.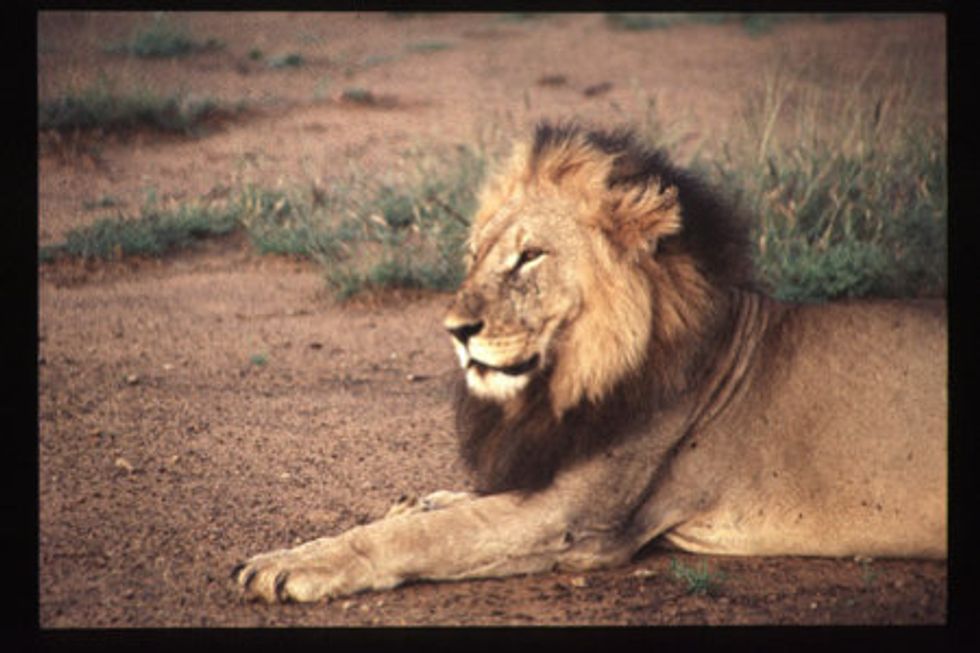 G
:
How does this particular area impact the rest of the world?
LB
: 90% of plain game of Amboseli needs this Maasai land in order to survive. The world without Maasai pastoralists roaming on their land with lions and other wildlife would be a much poorer place.
G
:
Any new, ambitious plans for the next few years?
LB:
We would like to create a $50 million endowment to secure a network of conservancies within the ecosystem and paying economic dividends directly to the Maasai landlords, to make sure key wetlands and grasslands are protected. We have already established the Kanzi Conservancy with 5,000 acres of grassland, and the Motikanju Conservancy, with 7,000 acres of wetland and grassland. Farming and grazing are not allowed; this is now land solely dedicated to wildlife.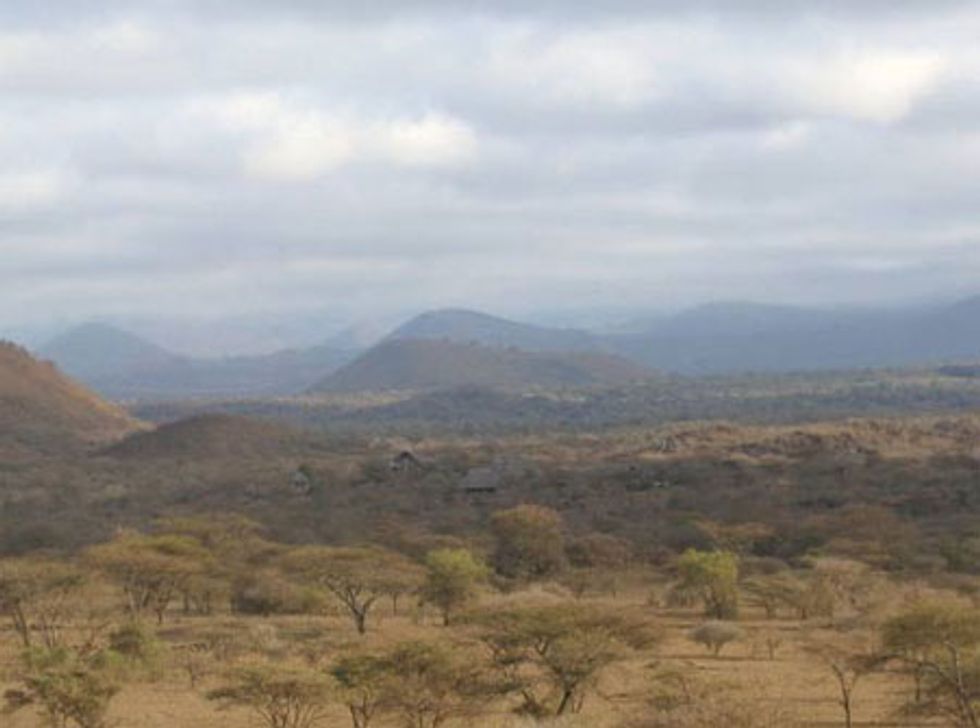 G
:
What would you use the money for if you won this contest?
LB
: We would buy a Land Rover to let the doctor serve the Maasai community better. It will enable him to easily move about the 280,000 acres and visit the four dispensaries in it, instead of just manning one dispensary as he does now. He needs to provide his services to the entire community, hence need of transport.
G:
What's your favorite part of your job?
LB
: That I contribute to preserve a magnificent part of our planet, with its people and animals.
Images from Campi ya Kanzi