Articles
In the African Plains, Keeping People in Balance with Nature The Maasai Wilderness Conservation Trust protects and sustains the local community
Reinventing the Outdoors Contest: Learn about the Maasai Wilderness Conservation Trust
UPDATED! Launched on Monday April 4, GOOD and the 2011 Ford Explorer will be devoting six weeks to the Reinventing the Outdoors Contest, which showcases amazing organizations like this one that are redefining the way we live, work, and play outside. Check in every day for a new story about the people, celebrities, and programs behind each organization. Help your favorite group win the $50,000 grand prize by voting for them starting Monday, May 16 through Friday, May 20.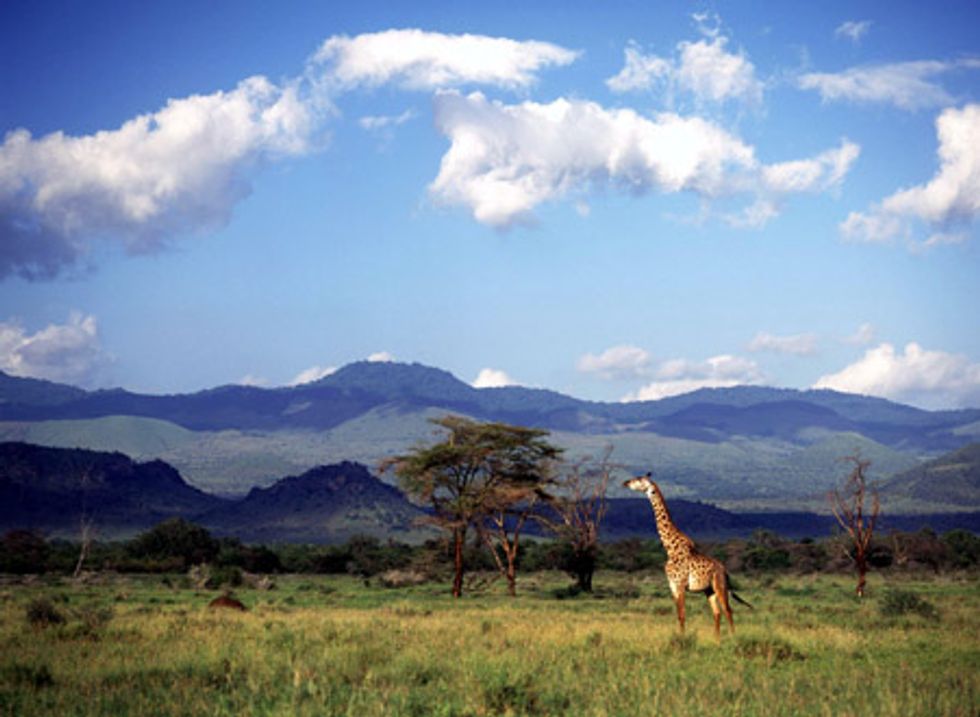 ---
In the 280,000 acres surrounding Kuku Group Ranch in Kenya is the meeting place of three national parks (Amboseli, Tsavo, and Chyulu). With Mt. Kilimanjaro as the backdrop, you can watch elephants, lions, and if you're lucky, even a black rhino roam freely. This is the hallowed ground of which Hemingway wrote in
The Green Hills of Africa,
and there are more than sixty kinds of mammals, over 400 bird species, and at least 1,000 types of trees and shrubs.
This is also the place that the Maasai Wilderness Conservation Trust (MWCT) works to protect, and if it weren't for this organizatoin, you might see vast swathes of farmland where giraffes now stroll. In 1996, Antonella Bonomi and Luca Belpietro founded Campi ya Kanzi, an eco-lodge owned by the indigenous people known as the Maasai, so small groups of people came to enjoy the incredible wildlife in a sustainable manner. But the couple soon discovered that the Maasai lacked basic health and educational support, and they wanted to involve the Maasai in a much broader way than just eco-tourism. So the pair established MWCT in 2000. The Trust originally was a small start-up organization; it now employs 203 people, most of whom are local Maasai, and holds regular public meetings to determine local needs.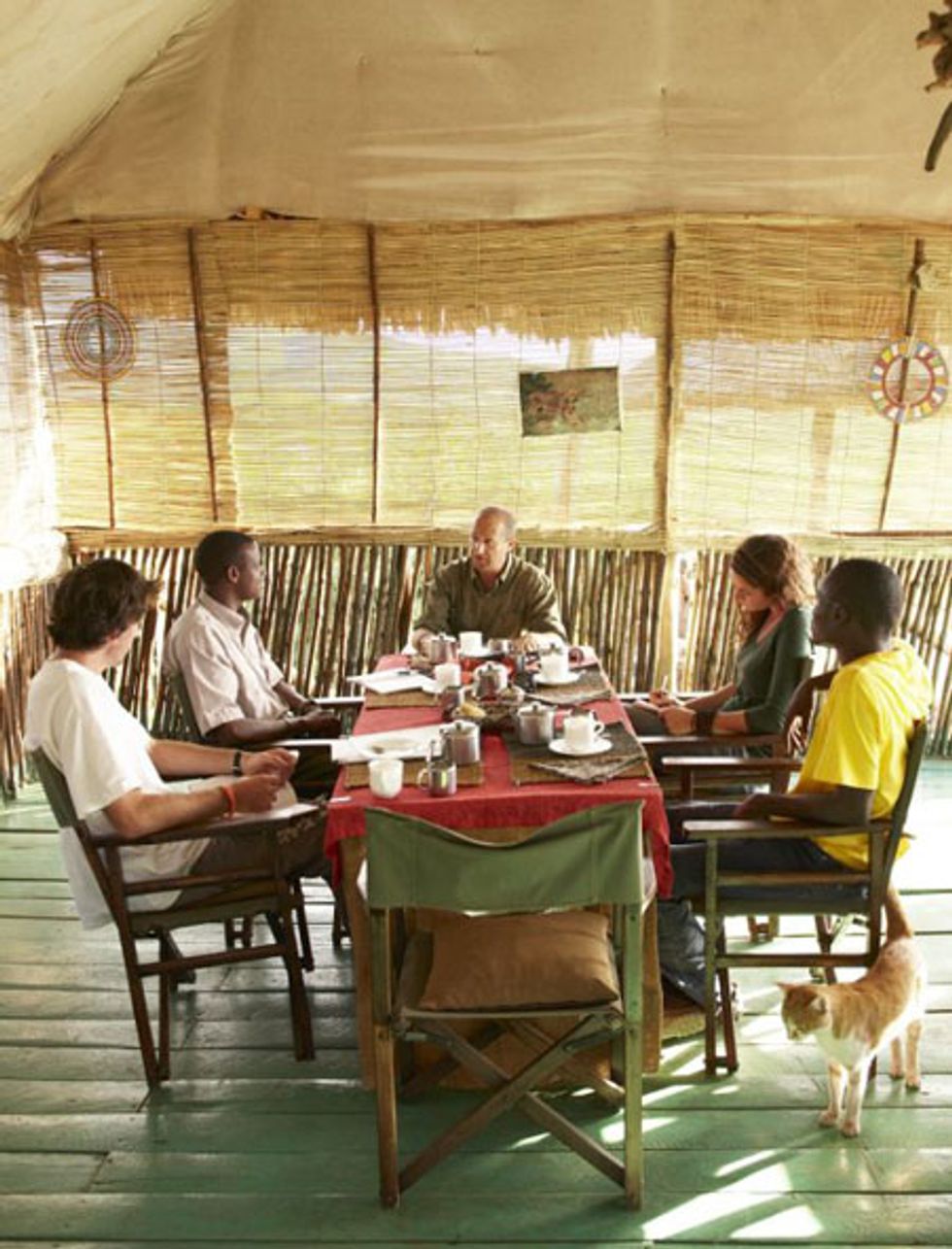 As for its programs? A trio of conservation, health, and education initiatives help most of the 7,000 Maasai in this area. Playing a key role in local education, the MWCT supports twenty primary schools, employment of teachers, scholarships to secondary school, and even established a primary school with more than 700 students. And where before there were no medical facilities for more than 500 miles, there's now a doctor who works at a medical dispensary built with running water and solar power, and three other clinics staffed by nurses.
But perhaps even more impressive is the Trust's involvement in conservation efforts. Over sixty Maasai patrol the area, keeping an eye out for poaching, illegal water diversion, brush fires, and unauthorized tree cutting for farmland. There are also Simba Scouts to protect lions and the Trust has even bought conservancies to preserve the wilderness.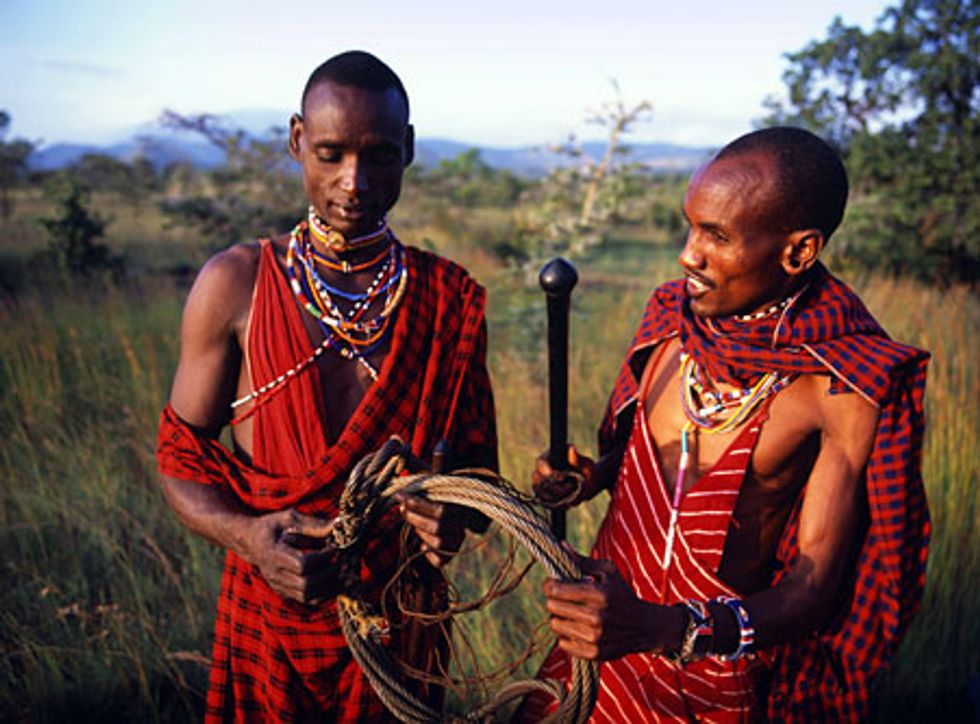 For the Maasai, this careful attention to their environment is more than a job; it's a way of life."I cherish every day when I think of how I have learned the great value of our land by sustaining our culture and wilderness," says Maasai president of the Trust, Samson Parashina. "Because of this I am promising myself and the community that I belong to a brighter future."
Images from Campi ya Kanzi