Articles
Jen Bekman on Art
Jen Bekman on Art Collecting.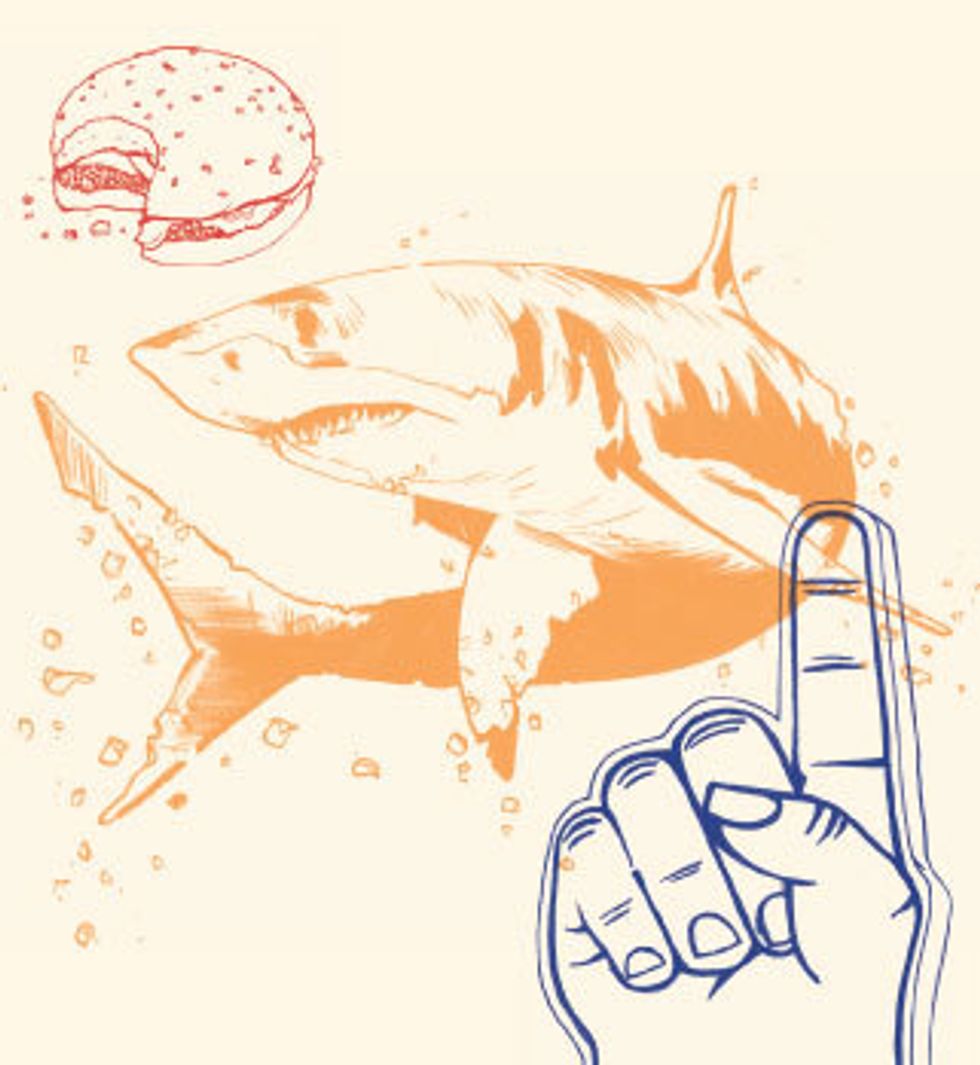 ---
If you rely on the art rags or, say,
The New York Times
, for news about the art world, it's easy to get the impression that art is for the very few: not even scads of money can get you the art you want-you need clout, cache, or pedigree. Art fairs are feeding frenzies, where hedge fund managers jockey to buy disintegrating sharks suspended in formaldehyde-disintegration be damned, it's the name of the artist that counts. For a person who just wants to live with something inspiring on their walls, this atmosphere can be discouraging. Fortunately, this part of the art world is but a small segment of what's going on. If you're a lover of art, or simply want to taste the thrill of collecting (and it is indeed thrilling), the internet offers a wide array of opportunities to acquire all kinds of excellent pieces, often at surprisingly affordable prices. Of course, since it's the internet, there is also a proliferation of unoriginal, laughable, and depressingly bad art. But with patience and some judicious guidance, it's possible to find the good stuff.I own a small gallery in downtown New York that focuses on emerging artists. Part of the reason I started it was frustration; a lot of things in the art world pissed me off and I wanted to do better. I don't want my gallery to be snobby and forbidding-I say hello to everyone that walks through the door. I encourage people to ask questions. And showing emerging artists makes it possible to sell work to all kinds of collectors, not only the very wealthy ones.In art world terms, "affordable" generally means that work is priced below $10,000. At my gallery, most work is under $2,000. And if you're wincing when you see $2,000 and "affordable" in the same sentence, I don't blame you. This has been one of my biggest challenges from the beginning, because I'm as passionate about emerging collectors as I am about emerging artists, and the traditional gallery structure-namely, the high cost of entry-has made it difficult for a broad audience to start collecting.That's where the internet comes in. A whole indie art world has sprung up online, and you don't need millions (or even thousands) to start building a personal collection. Do you have a few dollars lying around? That's enough to get started. Sites like Tiny Showcase and Pretty Darn Swell feature limited edition prints for as little as $20. They sell out fast-I've seen editions of 200 disappear within minutes of their introduction. Sometimes browsing the archives can be frustrating because a lot of the best stuff is sold out. You need to be on the ball if you're going to score good artwork this cheap.These $20 prints are the gateway drug of the art world. Once your new acquisition has found its rightful place in your home, you'll be hungry for more. If you forego the newest version of the iPod or wait until those gorgeous boots go on sale, you can add original works and larger prints to your burgeoning collection with the money you save. Or, if you're looking to channel your inner Medici, you could take $200 and commission an original drawing by someone like "Punk Art King" Gary Panter, who will make a six inch by eight inch ink drawing based on any three words that you provide.And Panter isn't the only one selling stuff online-a lot of artists sell work on their own websites, and there are several sites scrambling to be the MySpace of art. Tracking down what's good can be tough, but a handful of savvy art- and design-oriented blogs have sprung up, offering curation, criticism, and consumer guidance. The people behind sites like Design Sponge, We Heart Prints, and Apartment Therapy are champions of the arts, have interesting taste, and are always on the lookout for affordable finds. They feature frequent updates pointing to an amazing array of fine art prints, affordable paintings, and photography.Buying the work of emerging artists is cool-it's nice to know that you're supporting someone who is probably struggling and dreaming of quitting his or her day job-and there's more: the wonderful feeling of living with art. Each thing you own frames your personal history and becomes anchored to the chapter of your life in which you acquired it. Accumulation of good, affordable art is a big improvement over the typical clutter on apartment walls.