Articles
Kansas City Pioneers New Models for Urban Farms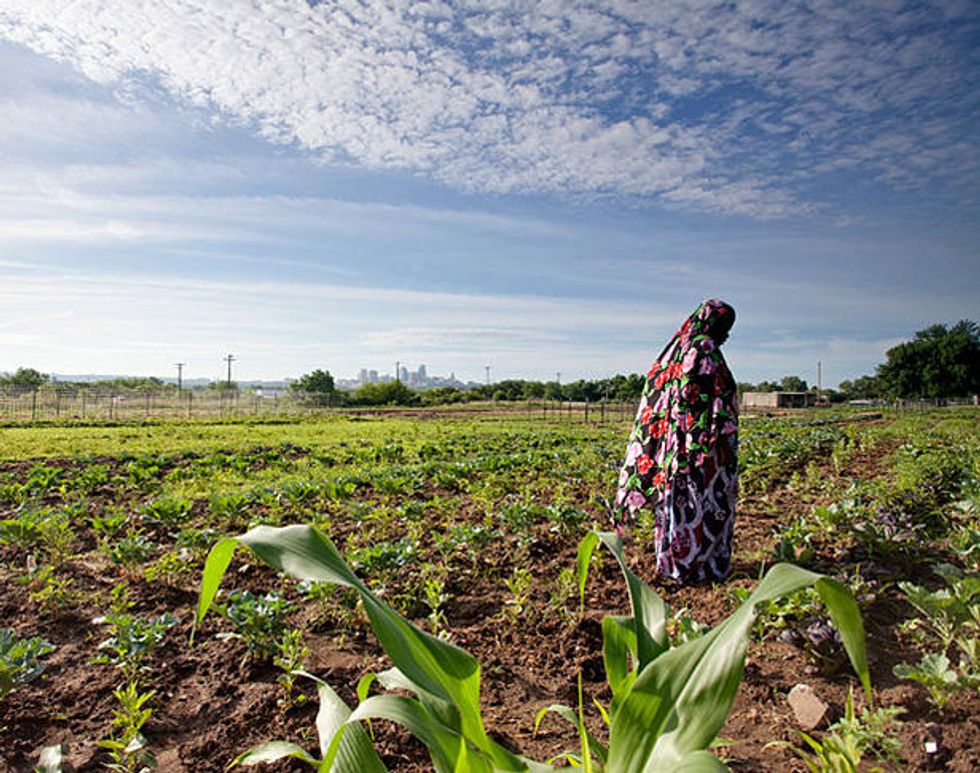 Last week, we linked to an article from Earth Island about the challenges faced by urban farmers working to stay afloat in the current economic landscape. So far, it's proved difficult for urban farms to achieve sustainability financially on the same level that they have ecologically. The New Roots for Refugees Farm in Kansas City has a new approach that combines community farming and principles of business development. Members of the growing Asian and African refugee population, primarily women at this point, can apply to receive a quarter-acre plot. As time goes on, they take on more and more responsibility and work towards the eventual goal of starting their own independent farm.
---
The Breaking Through Concrete team writes on Grist:
The hope is that after three years, the farmers can take the annual $200 of their sales they've been saving and start their own independent farm on a vacant lot within the neighborhood. Though it's a long shot that they'll be able to single-handedly support their families -- most have husbands working full-time -- the farms offer an invaluable monetary supplement, as well as filling the fridge and satisfying that essential human hunger for productivity and worthiness.

\n
The program's still in its early stages, and still very dependent on grant funding, but its focus on preparing individual farmers to support themselves is a huge step in the right direction.
Read the full post at Grist.
Photo courtesy of Michael Hanson via Grist.