Articles
Kind of a Bummer: Driving Is Back Up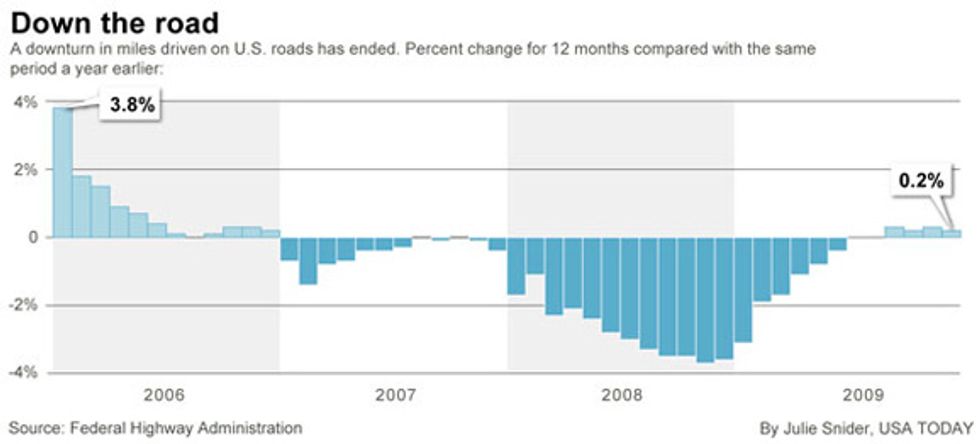 ---
Just so you know: That
historic decline
in miles driven in the United States may be over.
From USA Today
:
Using 12-month averages, the study found that driving increased by 0.3% in September, 0.2% in October, 0.3% in November and 0.2% in December over the same periods a year earlier, according to federal data.
Time to raise the gas tax, right Congress? Who's with me?