Articles
Laugh Riot Police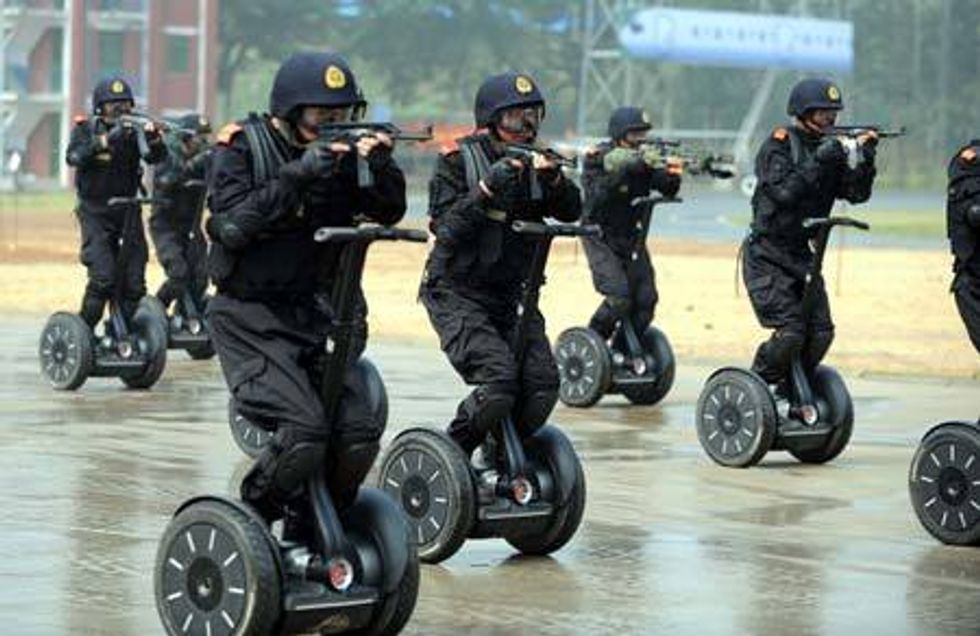 ---
China's state paper,
Xinhua
, has the above photo
up on the web today
. The caption: "Members of China's armed police demonstrate a rapid deployment during an anti-terrorist drill held in Jinan, capital of east China's Shandong Province July 2, 2008, roughly one month ahead of the Beijing Olympics." Really? Their rapid deployment force uses toy-sized guns and drives Segways with their knees? Maybe it's just part of a charm offensive to distract us from their policy of
brutally
suppressing
dissent
.
Via
Core 77
.