Articles
Lay off the Gay Penguins Already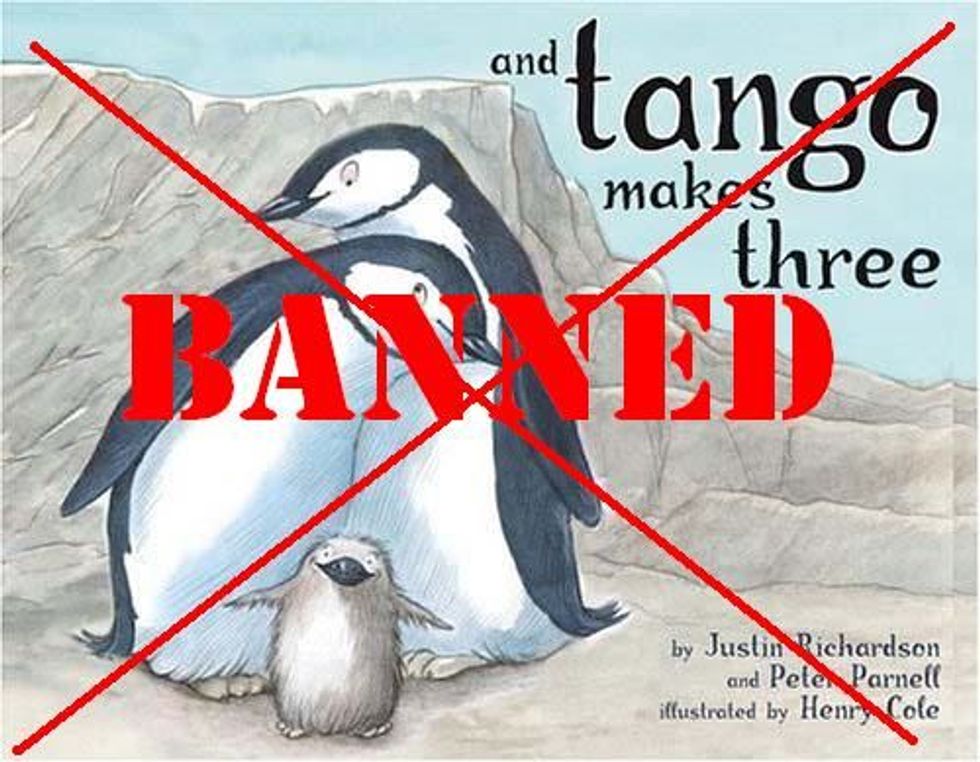 ---
This week marks
the 27th annual Banned Books Week
, a celebration of our freedom to read. Established in 1982, Banned Books Week calls attention to the problem of literary censorship through events and by announcing which books drew the most requests for removal from schools and libraries.
This year's most controversial book
:
And Tango Makes Three
, an illustrated tale of familial love based on the true story of gay penguins who are given an egg to raise in New York's Central Park Zoo. Other eyebrow raisers include Rudolfo Anaya's absolute classic coming-of-age story
Bless Me, Ultima
, and Khaled Hosseini's
The Kite Runner
. Fortunately for these very much worth your time tomes, nothing makes a book seem more compelling than when someone says it should be banned. Here's
the complete list
(with explanations for the bans).